Fit City: Portland, Oregon
I've traveled to Portland in a few past lives for work, usually staying close to Pioneer Square and always longing for a trip into the mountains as I chug away at whatever project flew me to the City of Roses.
So when my husband, who spent half of the summer begging me to take a vacation, finally got me to cave, I suggested Portland. This way, we'd finally get to explore the city without double-checking exactly what a client would let us expense.
Hiking
I've joked that the Hubs isn't super-outdoorsy, but I've lost my camping-all-summer-in-Minnesota instincts and I've sprouted new, city-dweller roots. As Hubs and I searched for a hike, we looked for something that we could do in less than half a day and we avoided words like, "treacherous" and "difficult."
We headed up to Mt. Hood National Forest, a beautiful national park that features trails winding up and down the mountain. We landed on the Burnt Lake Trail in the Zig Zag Ranger District.
This hike's gradual incline led us past moss-covered trees all with the soft ambient sound of a babbling brook. Nature.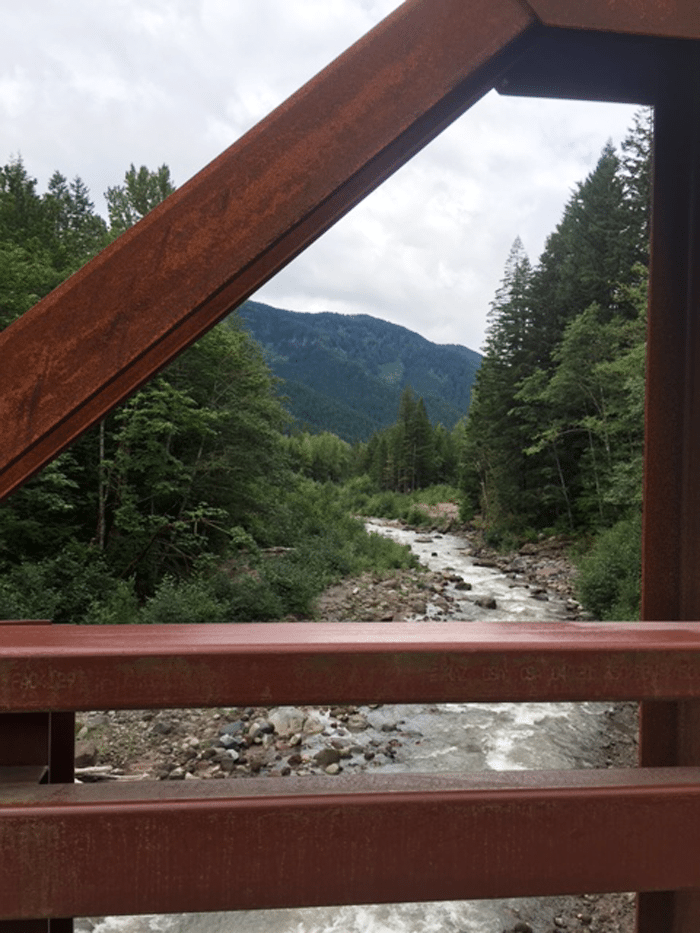 This is a 6-mile loop, but you can make it whatever you'd like, stopping when you're ready to turn around to enjoy the downhill portion of the hike.
There are a few spots on this hike at which you'll need to cross the brook, but it's shallow and there are enough rocks to create a makeshift bridge, and (bonus) feel sort of like a ninja-warrior for overcoming an obstacle of sorts.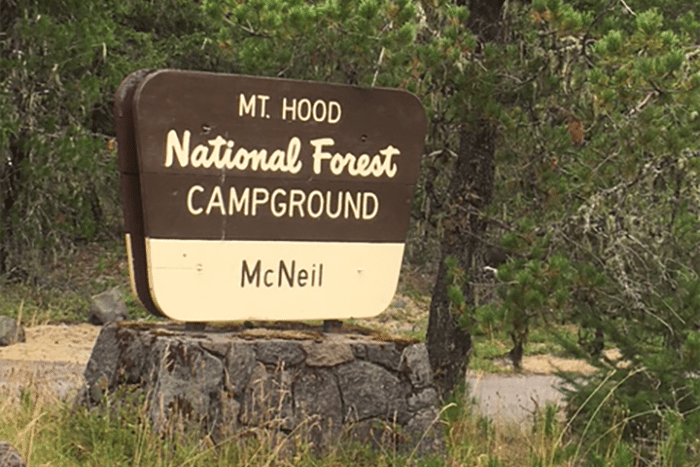 If you'd like a less tree-covered hike and more views of lakes and waterfalls, Tamanawas Falls is a great option. Another consideration is Ramona Falls, which is a longer trail that's "difficult" due to a stream crossing. I just want to remind you that fording the river NEVER ends well on the Oregon Trail, so this is your chance to see if you truly are ready for the new frontier. Pack extra shoes and socks, just in case.
If you're driving a car onto the Mt. Hood National Forest, you need a recreation pass, which you'll need to purchase on your way to the park. Here's everything you need to know about the recreation pass, which you can get for as little as $5 a day or, if you're planning to visit many parks during the calendar year, you can spring for the $80 inter-agency pass.
If you have a full day or two set aside for some nature, make the trek to Crater Lake National Park, which is a longer drive from Portland – about four hours. You'll pay $15 for a pass to drive a car onto the National Park land, but from what I can see, it's worth it.
If you're not a frequent-hiker, there are a few things to remember:
Pack provisions: Bring more food and water than you think you'll actually need. Think high-energy (calorie) snacks like dried fruit, nuts, trailmix, snack bars and jerky. Hikers like dried meat and fruit because it won't spoil in your backpack and it packs a high-calorie punch. Also, a couple of bottles of water won't do it and you will NOT find a drinking fountain on the trail. Think about investing in a camelback.
Prepare for more than one climate: Realize that on Mt. Hood (or any mountain for that matter) the temperature may be lower. Prepare for temperature shifts ranging from 50 degrees up to 80 degrees in the summer by wearing and packing layers, a raincoat and extra socks.
Tell someone where you're going and when you plan to be back: Your cell phone won't work in many national parks and forests. Just remember to tell someone your whereabouts, pack a map (remember maps?) and don't freak out when you lose service.
Exploring the City
Portland is an incredibly walkable city, with a lot to see near and far away from Pioneer square.
The Park Blocks: Running along Park Street, there are blocks of public parks where locals can be found sitting and enjoying lunch.
Take a walk over the Morrison Street Bridge: The Morrison street bridge offers some great views of the city and the river that crosses through it. There have been vast improvements to the safety and walkability of this bridge on one side of it. Here's how to get onto that side.
Old Town Chinatown: Old Town Chinatown offers a different view of the city and access to Voodoo Donuts (treat yo'self) as well as a view of one of the most instagrammable spots in the city, the Portland Reindeer sign. If you're feeling really millennial, you could take a tour of the city based on that Instagram-worthy photo-opps list.
Mississippi Ave: To get a little taste of the nightlife, head to Mississippi, which has a lot to offer as far as restaurants and bars go and also features the city's LGBT Visitor Information Center.
Happy Hour: This city loves its happy hour, and you can find locals enjoying specials at restaurants and pubs across the city. Find a special and a neighborhood that tickles your fancy and enjoy snacks and drinks on-the-cheap. Eater Portland curated a list of the best-of happy hour that I used as a guide.
Fitness Studios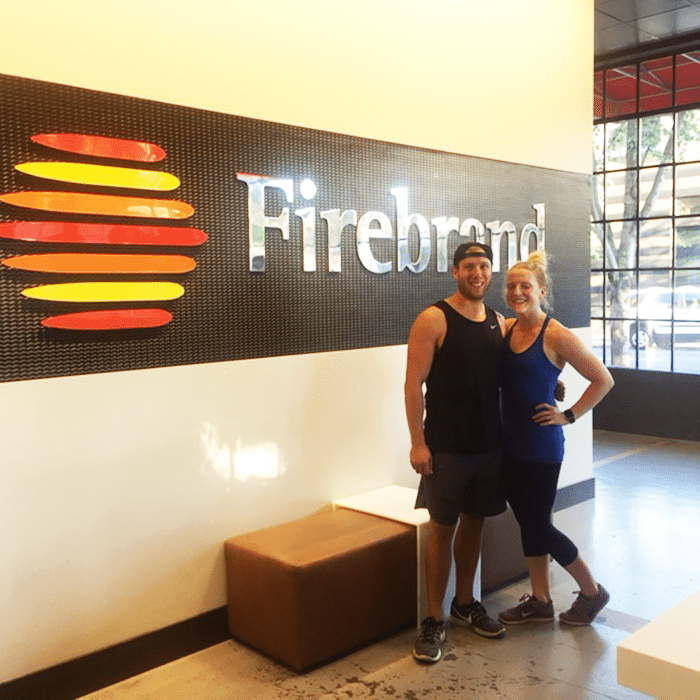 Portland is a Classpass city with a lot of Yoga and Barre studios at your disposal. Hubs and I made it into Firebrand Sports, which has everything from spinning to barre to rowing-focused classrooms in the space.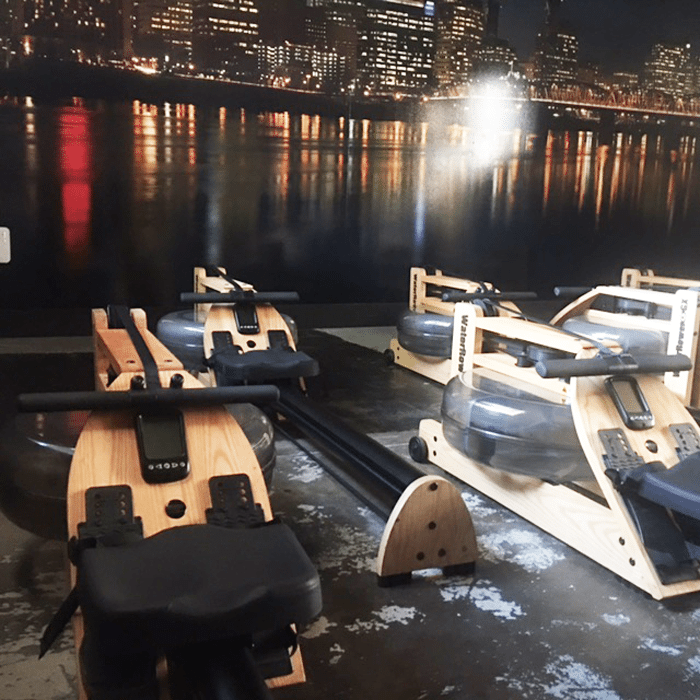 Visually, the heart of this studio is the Megaformer studio, where we could watch a group tone on and off of the machine while we did a full class on a Water Rower.
You can also find some spectacular yoga, including YoYo Yogi and Yoga Pearl, which has some big names on its special guests list. If given unlimited time, we would have tried those two studios as well as Muv Training, but there's always next time.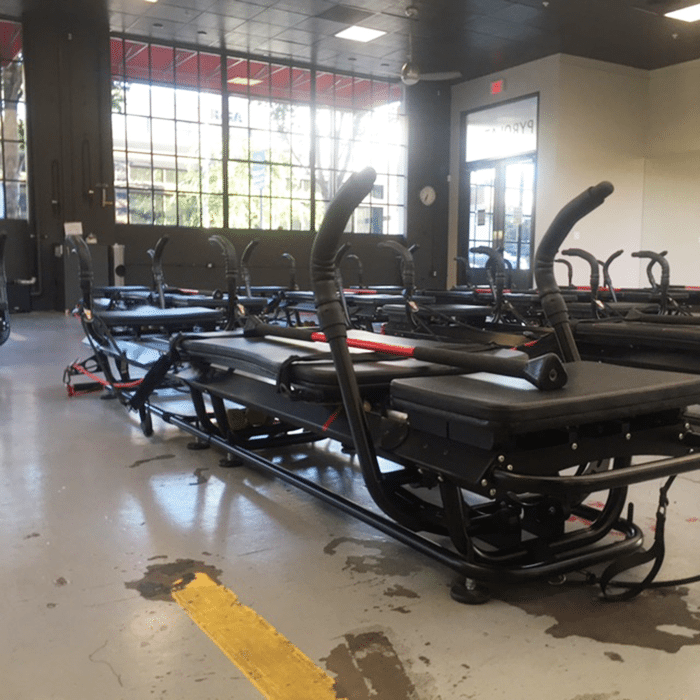 Healthy Eats
Portland has a bustling food truck scene, which you have to at least take a glance at, even if you're not into eating food served from trucks.
Food carts live in "pods," or parking lots filled with food carts and it's a foodie-free-for-all.
Hubs and I stopped at Nong's Khao Man Gai, which specializes in one dish that's made of chicken, rice, spicy sauce and some veggies. After a long and active day, this was exactly the mix of macros that we needed.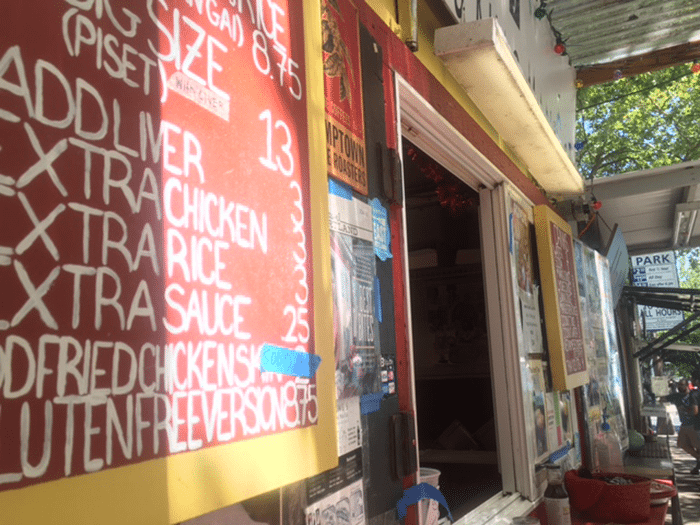 We also made a second stop at Firebrand sports where we grabbed juice from Portland Juice Co. and I fell deeply in love with a seasonal cashew milk and strawberry concoction.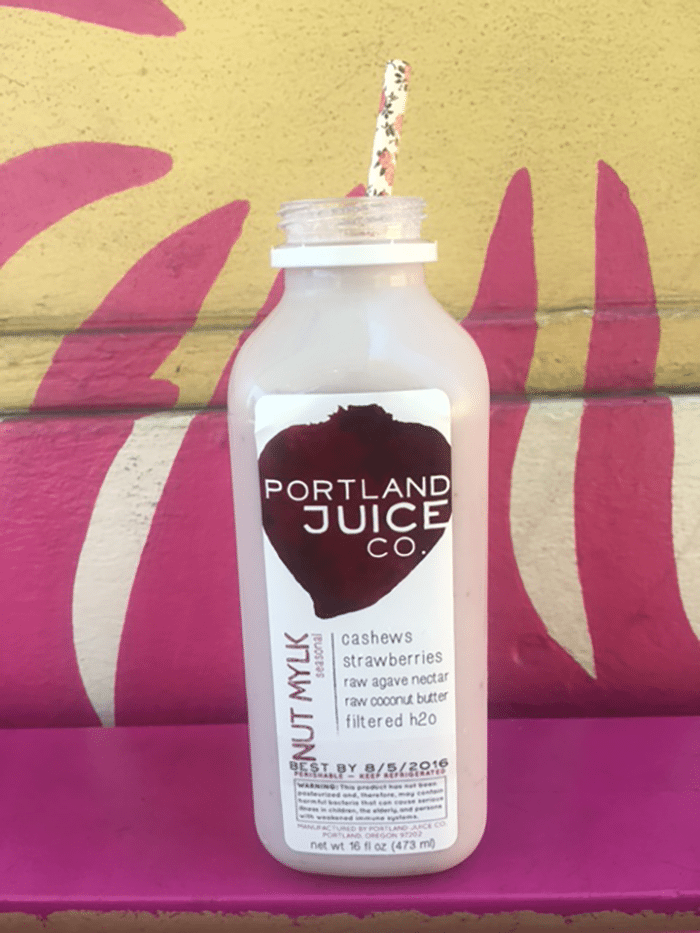 Portland's food scene has something for everyone, whether you love bacon and deviled eggs or you follow a vegan diet. Just do some research in advance and hit up happy hour whenever you can.
Activewear exploits:
Portland is a city that breeds adventurers and adventurers need gear. In and around the city of Portland, you can find the headquarters of Nike (Beaverton), Columbia and Keen Footwear.
Because I'm a Nike Trainer and Hubs and I just finished reading Shoe Dog by Nike's co-founder Phil Knight, we requested to visit the gorgeous campus that's on track to potentially hold around 20,000 employees in the next couple of years.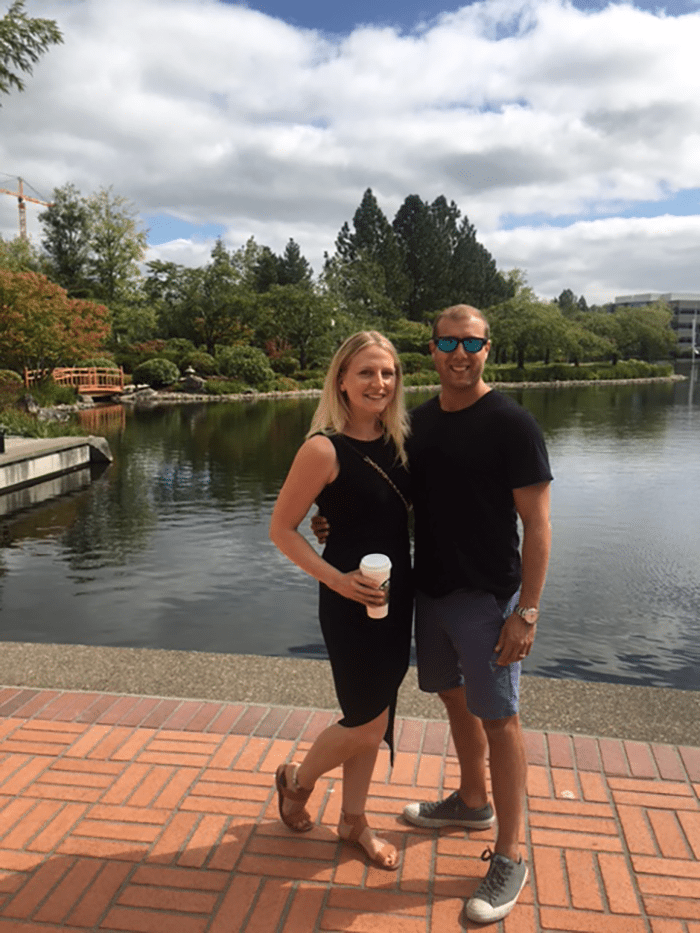 This is a truly spectacular place with outdoor areas to meet, a track with a wooded infield, full soccer and football fields, an amazing fitness facility – oh and there are plenty of places for those thousands of people to work.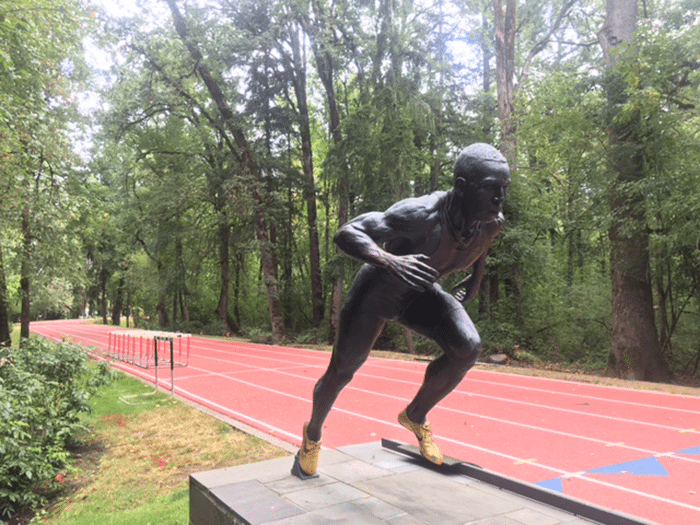 Tours aren't generally open to the public, but it is easy to see why so many people want to work at Nike's World Headquarters. Even if you can't get there, you can enjoy free athlete services in Portland including NRC and NTC.
Have you taken an active trip to Portland, Oregon? What was your favorite way to sweat in the City of Roses?