Taking responsibility for Your Goals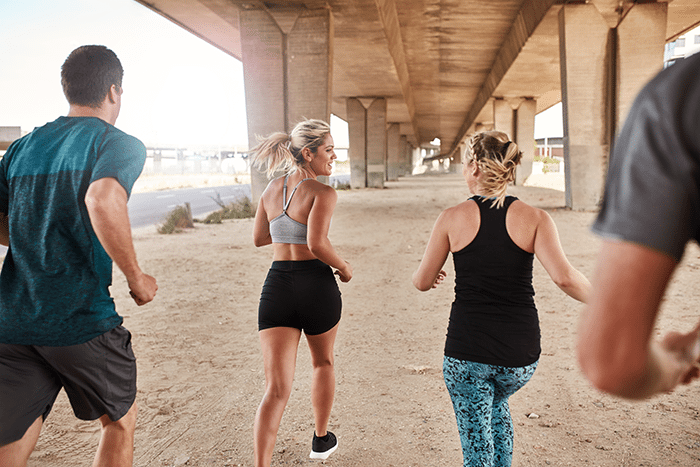 In a world with so many outside stressors, it's easy to look for something or someone else to blame when things don't go as planned and throw you off course. Work's too stressful, you're too tired, it's raining. Guess what, none of that matters. One of the most critical decisions you can ever make in life is to accept responsibility for everything you do, whether you are following the path you have laid or reacting to the curve ball life has thrown your way.
We've all heard excuses, we've all used excuses and (unfortunately) we all have probably fallen short of achieving a goal or two because of excuses.
As long as you give yourself the "get out of jail free" card when something goes wrong, you're never going to hold yourself accountable. Instead of trying to justify why you can't do something, take this opportunity to prove how strong you are and work that much harder to show how you are a badass and nothing can throw you off course.
Setting demanding goals is a natural occurrence for most. Actually achieving them is where it gets tough, fast. One of the most challenging things to do is to take action when the excitement has faded. The day-to-day grind can be overwhelming, demanding and even down right annoying. Having the willpower to suck it up and power through will pay off in the end. Each time you say to yourself "I don't want to, but I will" you get closer and closer to crushing that goal. Consistent action will pay off in the long run and I guarantee you won't look back and regret the day you pushed yourself.
So go ahead, embrace the ugly. Know that setbacks will happen but don't let them steer you off course. Embrace the struggle, embrace the pain and hold yourself accountable. Know that the victory lap after achieving your goals will feel so much sweeter after pushing through the pain and not giving up when 90% of people would have thrown in the towel. There are only two thing you can control, your attitude and your effort. You set your goals for a reason now take responsibility for completing them.