That four letter word we all fear: FUNK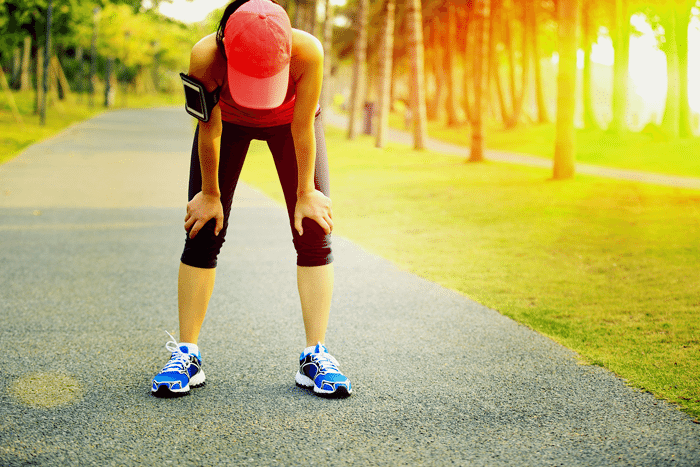 So you've been working out for some time now. You're getting to know your instructors, the other "regulars" in class and even starting to notice a little more definition in your arms. Your workouts have become a priority and you're finding it easier and easier to block out time on your calendar to break a sweat. You're looking good, feeling good and wondering why it took you so damn long to really commit to your fitness.
Then one morning you wake up and your excitement starts to fade. You start making excuses like "it's too cold out," "what if he swipes right?" and "sure, I'll go to Au Cheval."
Let's face it, at this point, your workout honeymoon is over. Your enthusiasm and determination have been replaced with boredom and evasion. You're slowly sliding into that dreaded fitness funk and once this happens your motivation can go south rapidly. The struggle is real. But before you throw in the towel and commit to a sedentary life on the couch, consider the following five tips to climb out and get back to that happy place.
Change it up
This applies to (basically) everything.
CHANGE your routine: Whether that means adding a new class or going a different route on your run, the element of unknown will bring back the excitement you originally felt.
CHANGE your playlist: Look, I love that old school Missy Elliot song as much as you do, however hearing it sandwiched in between Lady Gaga and Zedd time and time again can get monotonous. (Hey check out this great aSweatLife playlist). Grab that new Drake song and you'll find yourself looking forward to your next workout just to jam along.
CHANGE your workout gear: You'll be surprised the impact a new pair of kicks or funky running tights will have on your enthusiasm to get after it. Find that little change that will push you to start your workout – after all, the first five minutes is always the hardest.
Find a workout buddy
Having someone counting on you is a great way to stay accountable. Sometimes it's hard to find someone who has a similar schedule and workout goals as you do, but it doesn't have to be an exact fit; you're not looking for your new bestie or future spouse (extra bonus if you find one of those), just someone who is reliable and will help you stay on track. All you need is someone you don't want to let down and vice versa.
Take a rest day
Ever hear the phrase "absence makes the heart grow fonder?" This is true with fitness, too. Workout burn out can be a result of too many days on and not enough rest. Taking a day off will give your muscles time to recover and make you realize how much you miss the endorphin high you have after completing that HIIT class. Remember, in the great words of Elle Woods "Exercise gives you endorphins and endorphins make you happy."
Realign your goals
During the honeymoon phase, you may have set unrealistic goals: drop three sizes, crush ten chin-ups and run a mile under six minutes within the first month of working out. It's easy to become unmotivated when things don't happen as quickly as you planned. Take a moment to reflect on all you've accomplished, big and small and add to it. The key is to be honest with yourself. If your ultimate goal is to run a mile under six minutes, take a look at how much you've improved – and set goal with checkpoints. This way, you're still working towards your goal of running like a Kenyan, you now just have a realistic plan on how to get there.
Enjoy your workouts
Every minute of every workout isn't going to be all rainbows and butterflies, but there has to be an aspect of it you enjoy. I'll be the first to admit, front squats might be my least favorite thing on this planet to do, but the feeling of accomplishment when completing that last rep is amazing. Focus on the feeling you have upon completion, even something you didn't think you enjoyed while in it, can feel enjoyable after you are done.
Fitness funks will come and go. Something I always tell myself is, "I never regret working out." No matter how terrible the work out, I am never upset that I did it. Our bodies are meant to move! Not everyone is the same, and it may take a couple tries to break out of your funk, just don't fall into the 'there's always next year' mentality.