#Sweatworking at PowerSculpt Fitness
The first time I walked into PowerSculpt Fitness, I remember thinking I could take on anything as I started the class and being knocked back to reality in an I'm-not-going-to-make-it moment, likely during a leg set.
Classes move as quickly as the high BPM songs playing in the background and after steaming up the room with hard work, I knew that this studio was offering some seriously challenging workouts.
February 28, I came back with friends when we took over the studio for #Sweatworking and were led through a workout that used the gym's cycle and fitness studio space.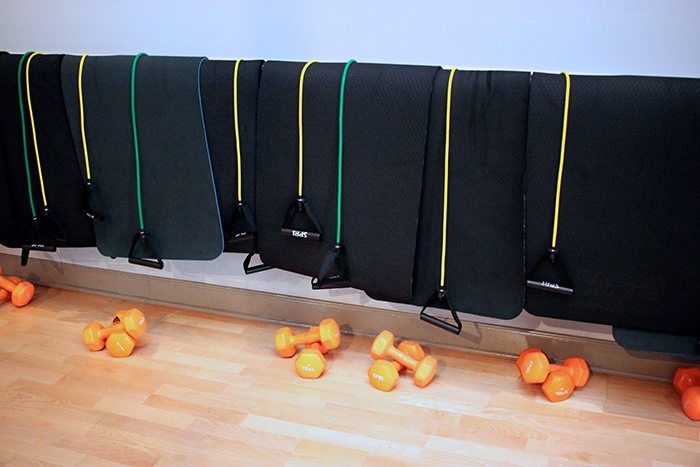 (All photos in this post – except for the Chevy Equinox – are by the amazing, talented Christiana Basso)
Heather, or the super-hero who owns the gym, led the cycle portion and Laura, an intense and upbeat regular-PSF-class-goer-turned-instructor led the studio workout. The workout divided the group into three smaller groups and each group spent two thirds of their time in the studio and one third of their time in the cycle room. This gave everyone an 18-minute taste of the high-intensity spin for which PowerSculpt is known.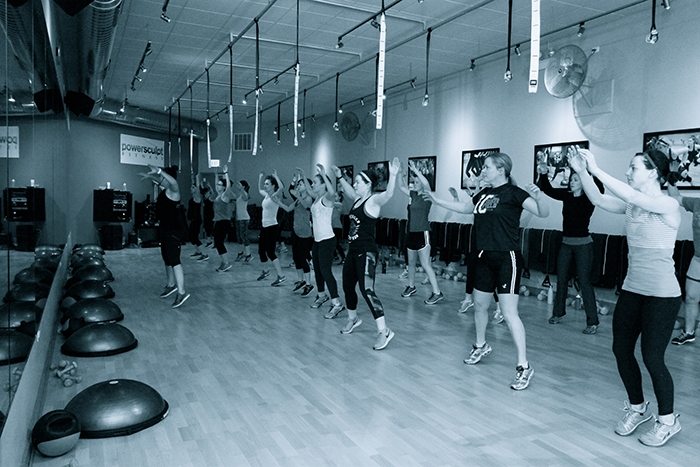 Overheard from an attendee who will remain nameless, "I can bike all day, but after five minutes in the spin room, I was like, 'What is this?! I can't go any longer!'" Missions accomplished.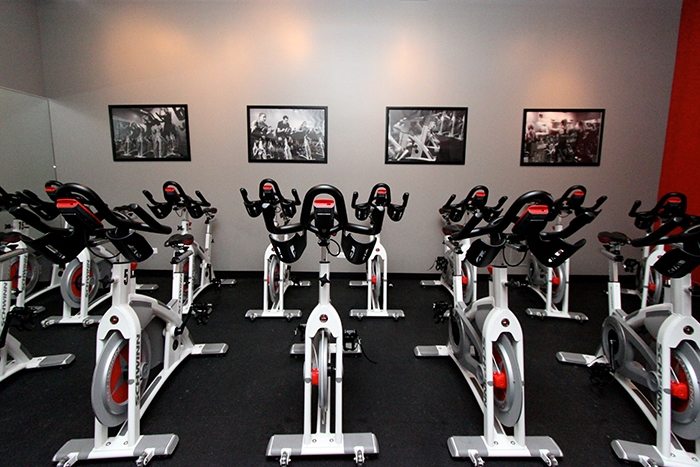 In the studio, exercises moved and transitioned quickly, giving everyone a glimpse of a variety of formats and props. TRX, BOSUs, med balls, bands, tiny barre weights (that leveled everyone, including the men in the group, who were overheard exclaiming things in the vein of "this weight is too light to make my muscles feel like this.") larger weights and bands.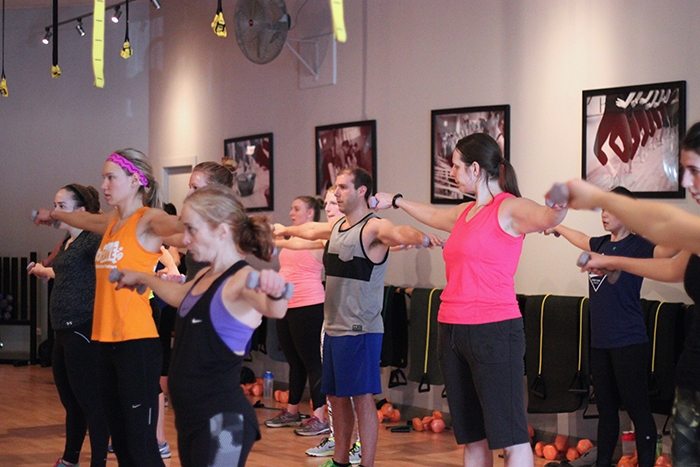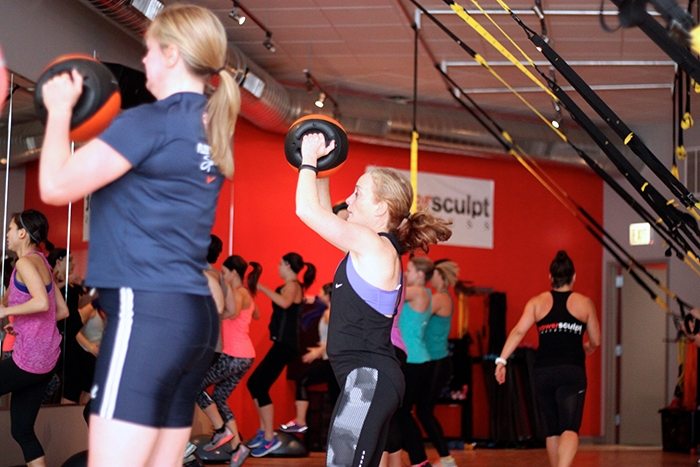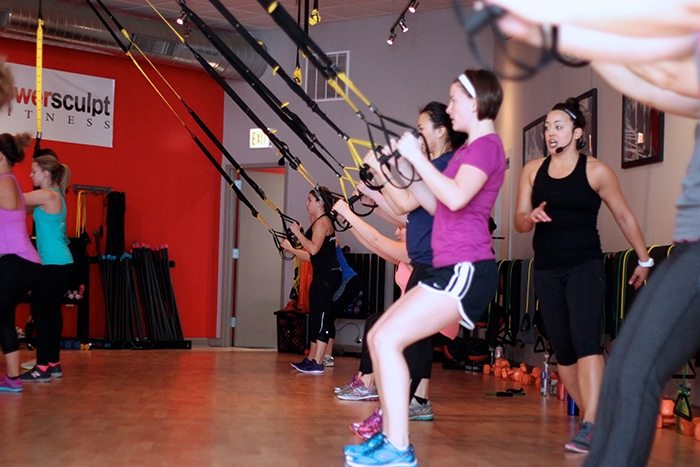 It's safe to say that the workout was effective.
After crushing three rotations, the group reconvened in the fitness studio to finish this mega workout with a challenging ab set.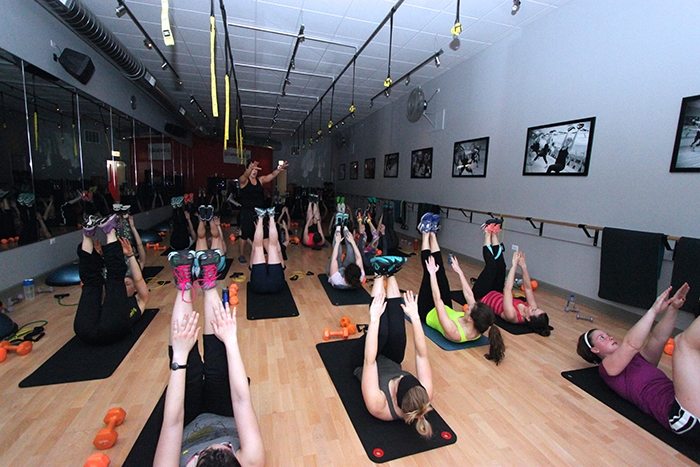 Obviously feeling accomplished – just look at those faces – the 45 of us brought it in for a sweaty photo.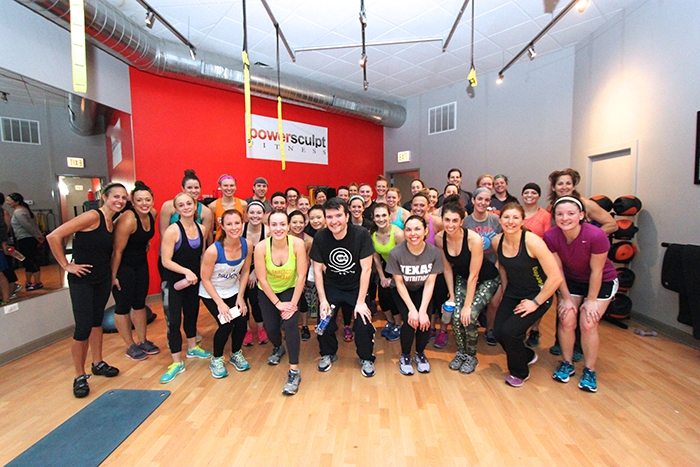 As always, after class, we gathered over snacks and traded fitness war-stories. Also a lot of us (mostly me and anyone who would listen to me) marveled over the fact that Kristen ran 16 miles that morning and barely stopped at home long enough to take a shower.
The group, made up of fitness fanatics and fitness newbies, enjoyed goodies from My Fit Foods, MESTRENGTH, Lululemon, PowerSculpt Fitness, Social Enjoyments, VitaCoco, Kind, European Wax Center and FOMO Active Wear.
All of the goody bags were transported in serious style (not crammed into the trunk of my compact car) in the Chevy Equinox that General Motors was so kind as to lend me. (Give me? I love this thing.)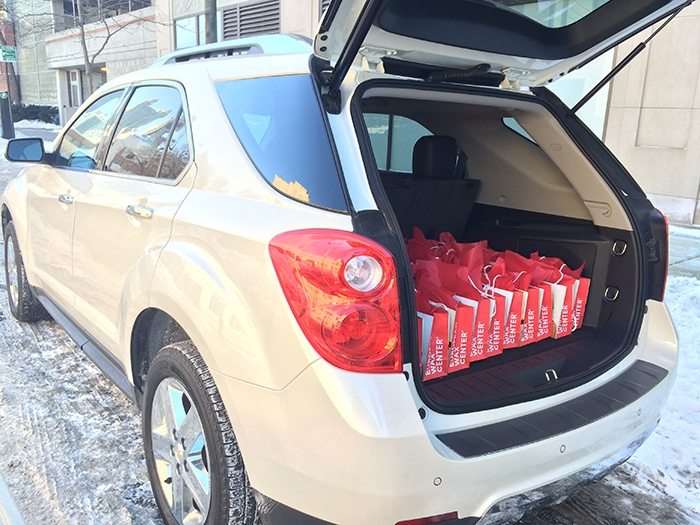 If you want to be a part of the next #Sweatworking event, we're making the next one a two-parter at SWEAT Chicago with a yoga flow brought to you by Yoga Six.  Learn more here.