A Two-Part #Sweatworking at SWEAT Chicago and Yoga Six March 24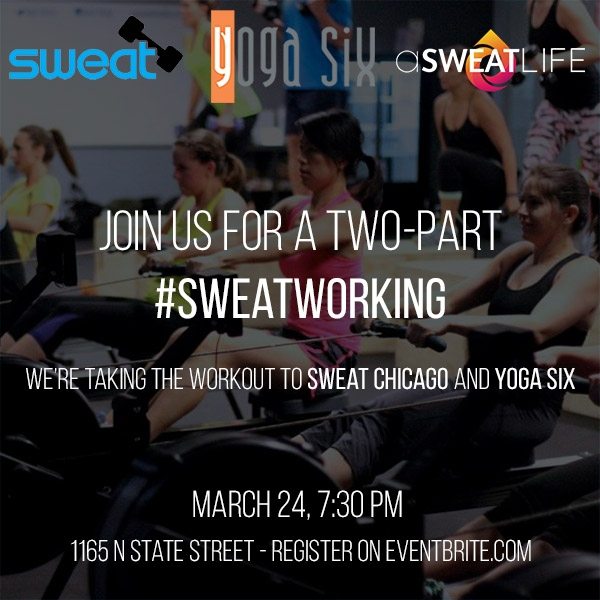 Last year in March, we had our very first #Sweatworking event at AIR Aerial Fitness. Since that very first event, we've been running at full-speed with a commitment to hosting these monthly events at gyms and studios across Chicago.
Every month, in just 90 minutes, we manage to get in a killer workout followed by some time with gym-buddies (new friends can be gym-buddies too) over healthy snacks.
This March, for #Sweatworking's anniversary (I can barely type that without crying), we're taking the event to SWEAT Chicago where we'll get in a two-part workout – a dose of the high intensity interval training you'll find at SWEAT followed by a yoga flow brought to you by Yoga Six, which is opening a Gold Coast location across the street from SWEAT. #Synergy.
We've been to SWEAT for #Sweatworking before and we packed the house to get in a challenging workout with coach Andrea who took us through some challenging and fast-paced circuits. SWEAT has a lot to offer to gym-goers with its constantly varied workout, so you shouldn't expect to see the same workout often, if ever.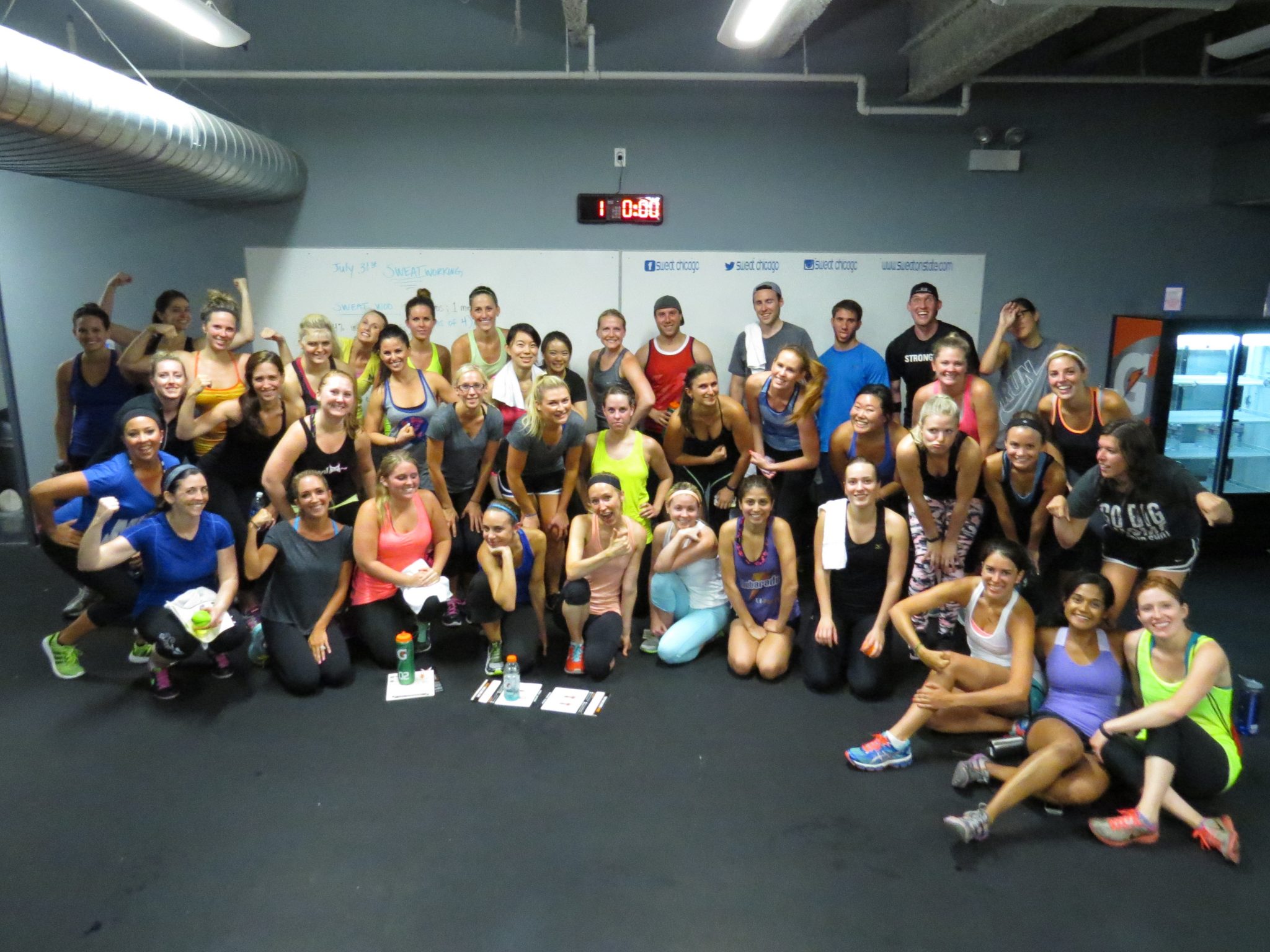 Yoga Six features a variety of formats for yogis to enjoy, including vinyasa flow yoga, yoga sculpt and a practice to increase flexibility with deep stretches. Together, the two workouts will lengthen and strengthen.
We hope to see you there for the Sweatworking-a-versary.
Where: SWEAT Chicago, 1165 N State Street
When: March 24, 7:30 pm
How do I sign up: You can sign up here!