Three Speed Workouts for the Treadmill
I think it's safe to say that to most people, the treadmill ("dreadmill") is the worst exercise torture machine ever invented, even worse than a Pilates reformer or anything you might find at Hard Pressed. However, when you're training for a spring marathon in the Chicago winter, you're kind of forced to accept the treadmill as a temporary frenemy. Truce, treadmill?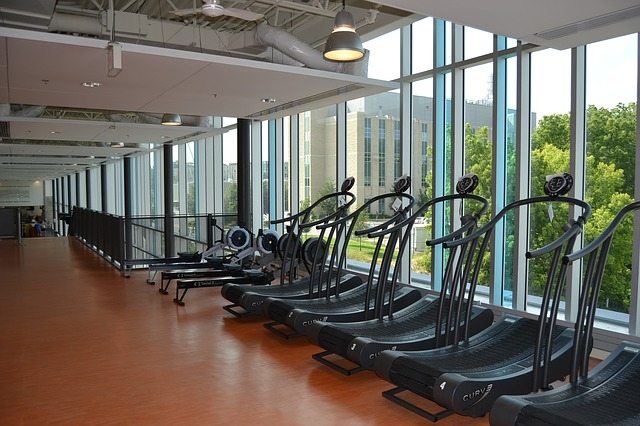 To keep myself occupied on the treadmill, one of my favorite things to do is use it for my speed workouts- a workout that I'd previously ignored in my marathon training. Your heart rate rises, you get a high intensity interval workout, and you finish completely spent and in less time than if you'd just run five miles at a steady pace. Even better? You'll keep yourself entertained. Save the new season of House of Cards for if you ever have to do a long run on a treadmill, and for these three speed workouts, just crank up the tunes.
For each of these workouts, warm up for 5-10 minutes at a comfortable running pace with an incline of 1.0%. Maintain the 1.0% incline throughout the rest of your workout to make up for the fact that running on the road doesn't propel you forward! End your workout with a 5-10 minute cool down.
Interval Workout #1
A distance-based workout that you can repeat for as much mileage as you want.
0.5 miles at 6.7mph
0.5 miles at 8mph
.15 miles at 6.7mph
.2 miles at 9mph
.15 at 6.5mph
Repeat as many times as you want, depending on your mileage goals for the day (I typically do this set three times).
Interval Workout #2
A time-based pyramid interval workout guaranteed to push your limits.
0:00-1:00- 6.0mph
1:00-2:00- 7.0mph
2:00-3:00- 6.0mph
3:00-4:00- 7.5mph
4:00-5:00- 5mph
5:00-6:00- 7.5mph
6:00-7:00- 6mph
7:00-8:00- 8.0mph
8:00-9:00- 6.0mph
9:00-10:00- 8.5mph
10:00-11:00- 5mph
11:00-12:00- 7.5mph
12:00-13:00- 6.5mph
13:00-14:00- 8.0mph
14:00-15:00- 6.5mph
15:00-16:00- 9.0mph
16:00-17:00- 6.0mph
17:00-18:00- 8.0mph
18:00-19:00- 6.5mph
19:00-20:00- 7.5mph
Interval Workout #3
A workout built around tiny increases in pace that ends only when you've hit your max.
Begin your workout running at a comfortable pace. Run for one minute, then recover for 30 seconds.
Increase your pace by 0.1mph and run for one minute, then recover for 30 seconds.
Repeat this until you can't sustain your pace on 30 seconds of recovery.
Runner's World also recommends the following modifications:
Variations of this workout abound. To make it more challenging, remove the rest period and continue running 1-minute segments until you can go no faster. To make it longer, consider changing it into a pyramid workout, where you come back down in pace at those same 0.1 mph intervals after you've reached your maximum speed. If you still need a challenge, consider changing the treadmill's gradient.