Asweatlife Chicago Wedding
I've talked about wedding planning a little bit here on aSweatLife – touching on when Boyfriend became Fiance, getting into that whole shredding for the wedding phenomenon, but just recently Fiance was promoted to Hubs.
I've thought a lot about life stages leading up to my Chicago wedding – it's hard not to get a little sentimental as you run over in your head the promises you're about to make to someone and this sort of full-circle moment that is a wedding. It's crazy that one second your mom is the only person who really understands why you're pouting and you're willing to bet your 6-year-old life that your dad can beat up any other dad and the next, they're walking you down the aisle and absolutely killing it on the dance floor.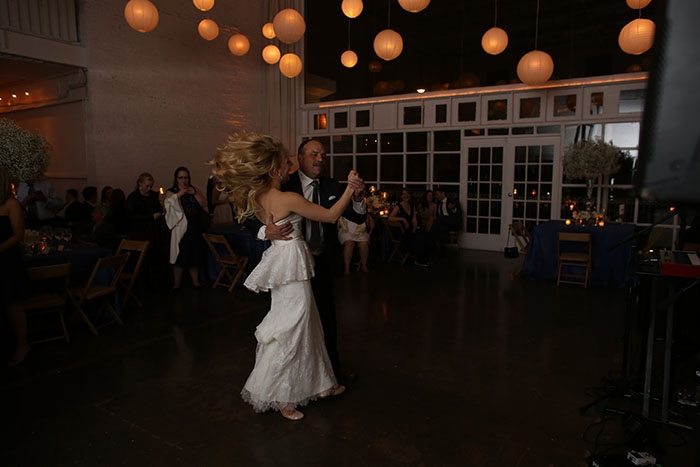 (Every photo in this post is by the amazing Michael Roberts)
My dad took a few minutes to dole out what my family likes to term Wayne-isms in his entirely impromptu father-of-the-bride speech. He said, as he looked super lovingly at my mom (maybe too lovingly … get a room, you two), that it's "through chance" that we found each other and now we have an opportunity to make something great over time, "if we work a little bit every day."
(I'm going to take a second to make a fitness/life comparison and then I'll get back to the wedding: in fitness and in life, you have an opportunity to make something great over time if you work a little bit each day)
As everyone in the room cried a tear or two, the best man and the maid of honor thanked their lucky stars that they didn't have to follow my dad. Just kidding, they killed it too.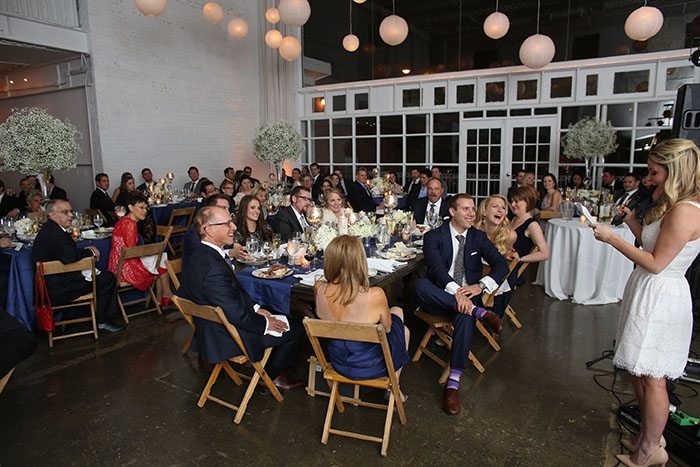 If you've ever gotten married or have been in a wedding party, you understand one thing: when you're wearing a wedding dress, you're a superhero. You can do anything. You can go anywhere. You can demand anything because it's for the bride.
For example: "Hey you, barcrawlers. Let's take a photo."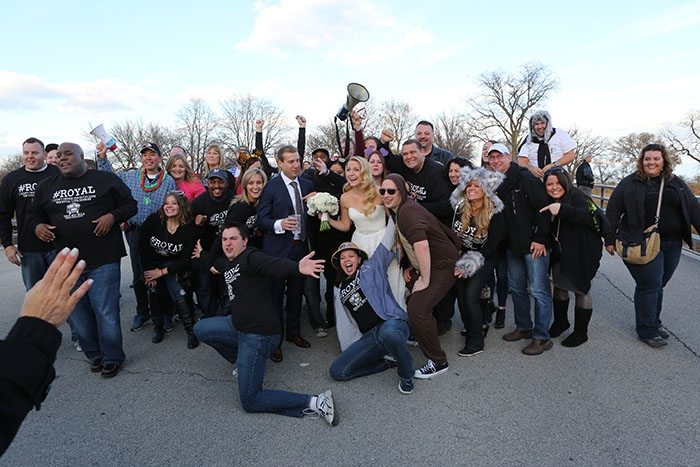 Try not to abuse that power and you're welcome.
Hubs and I opted to see each other before the ceremony and I'm so thankful that we did. By the time we actually got to the first look, I was a ball of nerves with full hair and makeup in a gown with a train. Waiting until the ceremony to see him would have turned me into a full-on sobbing bridezilla, tripping over those feet of extra fabric. No amount of "waterproof" would have taken the ugly out of that ugly cry.
Thankfully, one bridesmaid offered to accompany me to the gym that wedding morning, where all stress relief takes place.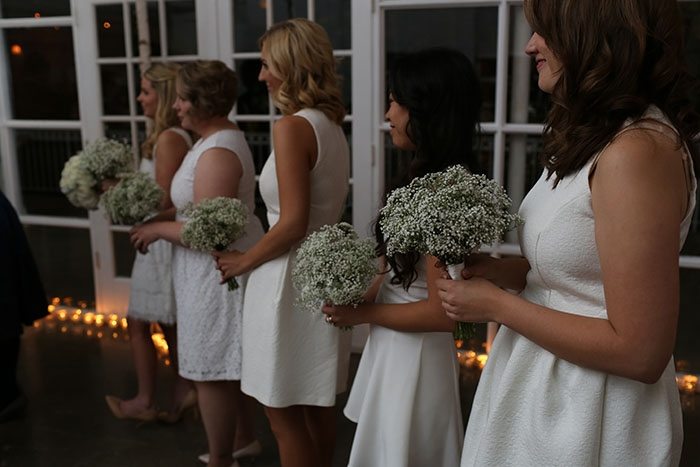 Look how much I don't look like a bridezilla here.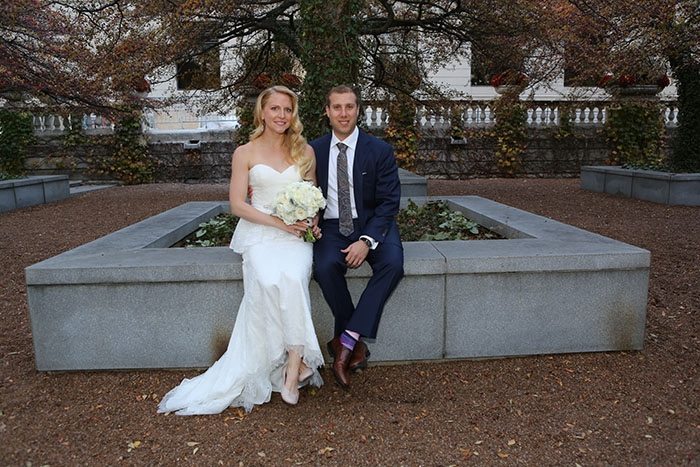 Because we got most of the emotions out before the ceremony (a first look is surprisingly emotional especially when you're feeling all of your feelings at once), we were able make it through the entire ceremony with smiles on our faces.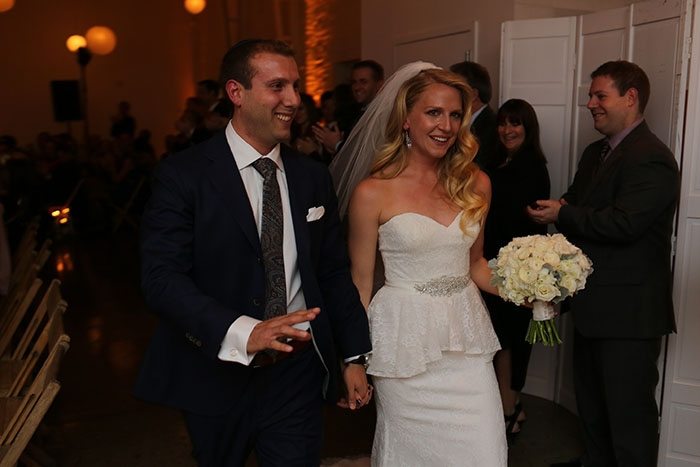 Regardless of the presence of a photo booth, we took so so many selfies. Just a really ridiculous amount of selfies.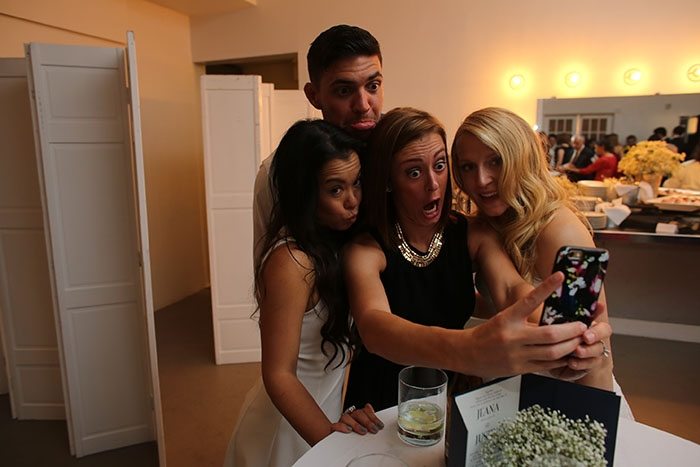 That's not to say we didn't hop in the photo booth a time or two.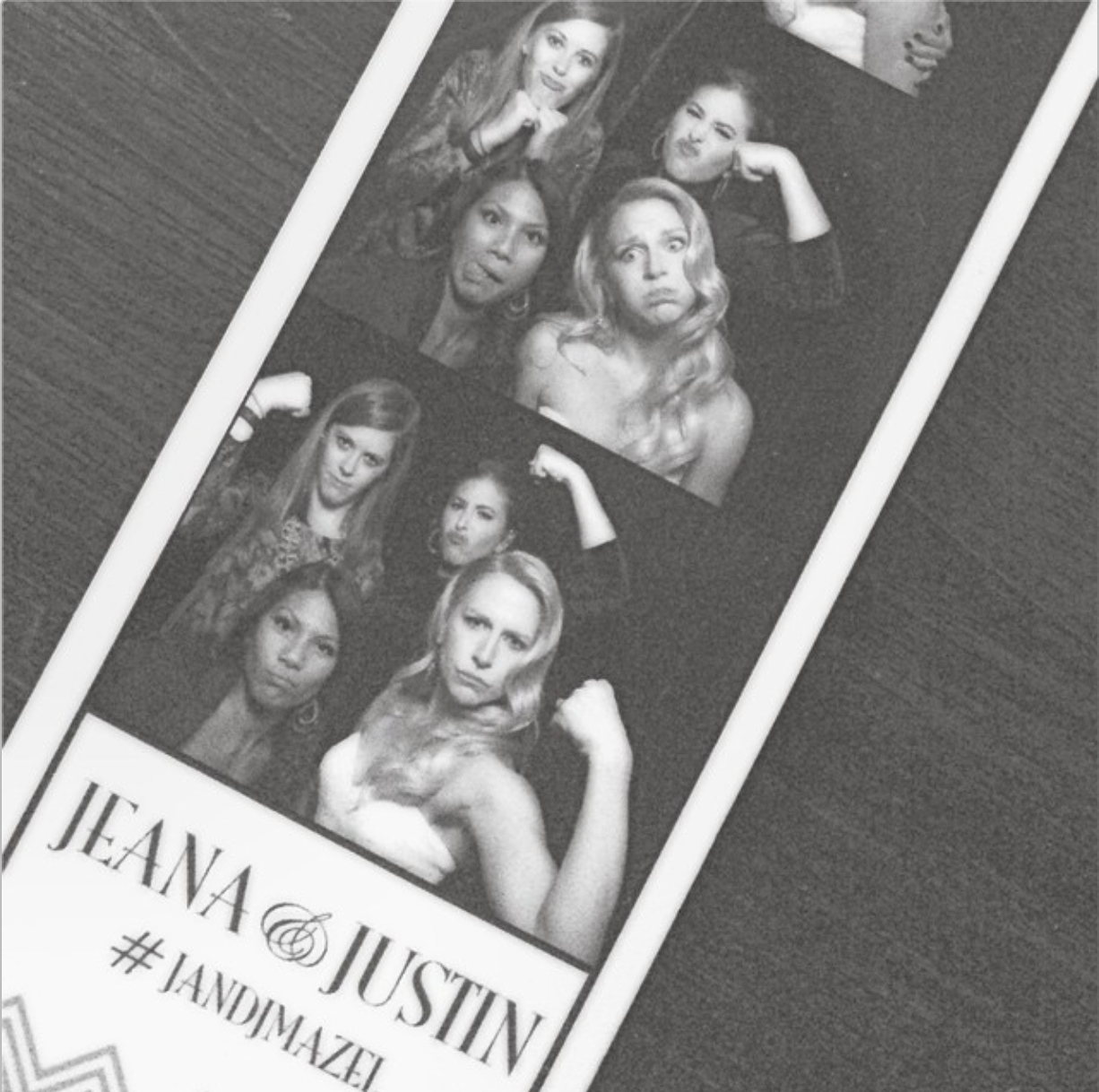 (This is the only photo not by Michael Roberts, Christiana Basso Instagrammed it and I stole it).
So what did I learn from my wedding? Nothing amazing is easy. Exercise is the best medicine. I was born to have a super power.