#Sweatworking at Full Psycle
Each month, #Sweatworking gives us a chance to bring fitness enthusiasts from across the city together to try a workout at a different gym. This month, we tried an indoor cycling class for the first time at Full Psycle, which recently opened its doors in Lincoln Park.
We planned to take it to the bike October 29, but when the original date sold out, we opened a second date October 28. We used that quick sell-out as an opportunity to raise money for the American Association of Diabetes Educators in honor of our running editor Kristen Geil's mom Patti Geil.
In a two-day spectacle of cycling, we packed the studio with around 60 people who were put through rigorous hills, sprints and targeted upper-body weightlifting as a part of an intense (but scalable) workout.  (Here's what I thought of our my time at Full Psycle)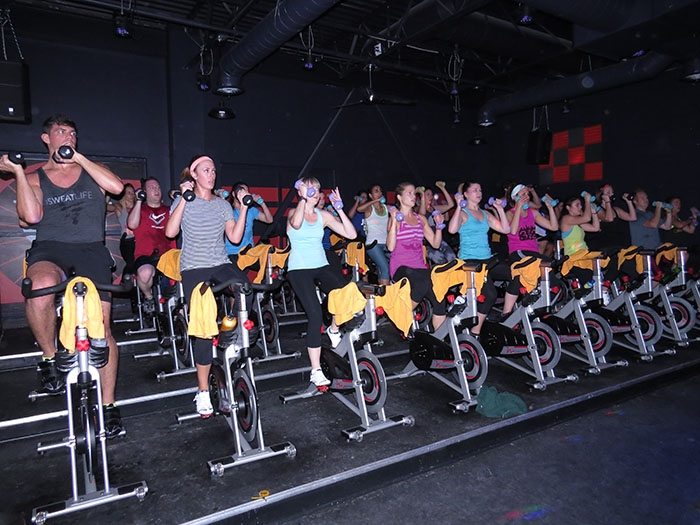 On the first night, all-star instructor David pumped up the group, getting them excited to climb their little hearts out. Seriously, look at those faces.
After a sweaty session on the bikes, we rewarded ourselves with treats from Kind Snacks, VitaCoco, Me Strength, Mrs. Greens Natural Market, European Wax Centers and My Fit Foods.
I love the treats – honestly I could and do live on the goodies from this monthly gathering. But really, when it comes to #Sweatworking, my heart goes pitter patter over the people who come together to support each other. That support comes in all forms – from encouraging each other to try a new workout, supporting entrepreneurs of all sorts or coming together to raise money for a friend.
Our solid crew from October 28. We raised in the neighborhood of $400 for AADE, but we'll release the final numbers when Kristen and I make the donation.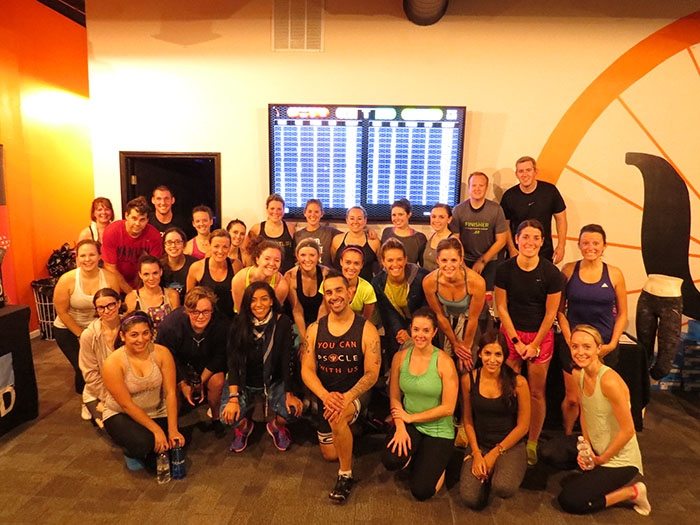 And our equally solid #sweatworking group from October 29.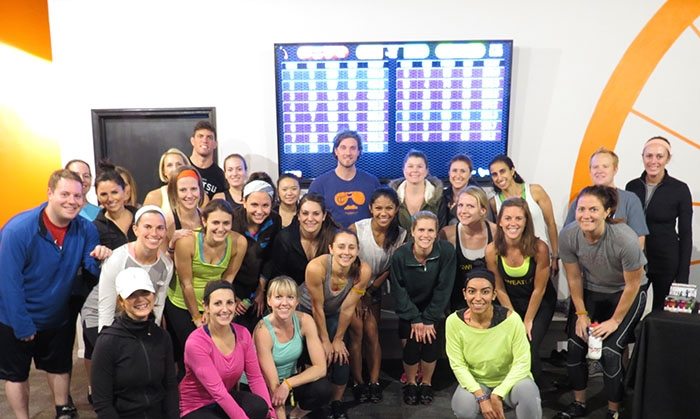 Want to be a part of the next sweaty supernova? Details are coming your way soon, but here's a hint: We may not be climbing Mount Midoriyama, but we will be overtaking some obstacles.