Strengthen Your Gluteus Medius Muscles With this Workout
If you're a runner or anyone who occasionally enjoys switching which foot you're standing on, strengthen your gluteus medius muscles for balance, running and everyday living. This muscle helps to rotate and abduct your hip, so you'll see a lot of this motion in the exercises given.
This workout is short and can be tacked onto the end of any cardio workout or paired with any other aSweatLife bodyweight workout. It includes on of my favorite bodyweight exercises – the fire hydrant, which can be made even harder by putting a weight, a ball or a water bottle behind your knee, but your bodyweight is just fine to fatigue those muscles.
Playlist anyone? Here's my spottify playlist from last week that you can blast at home: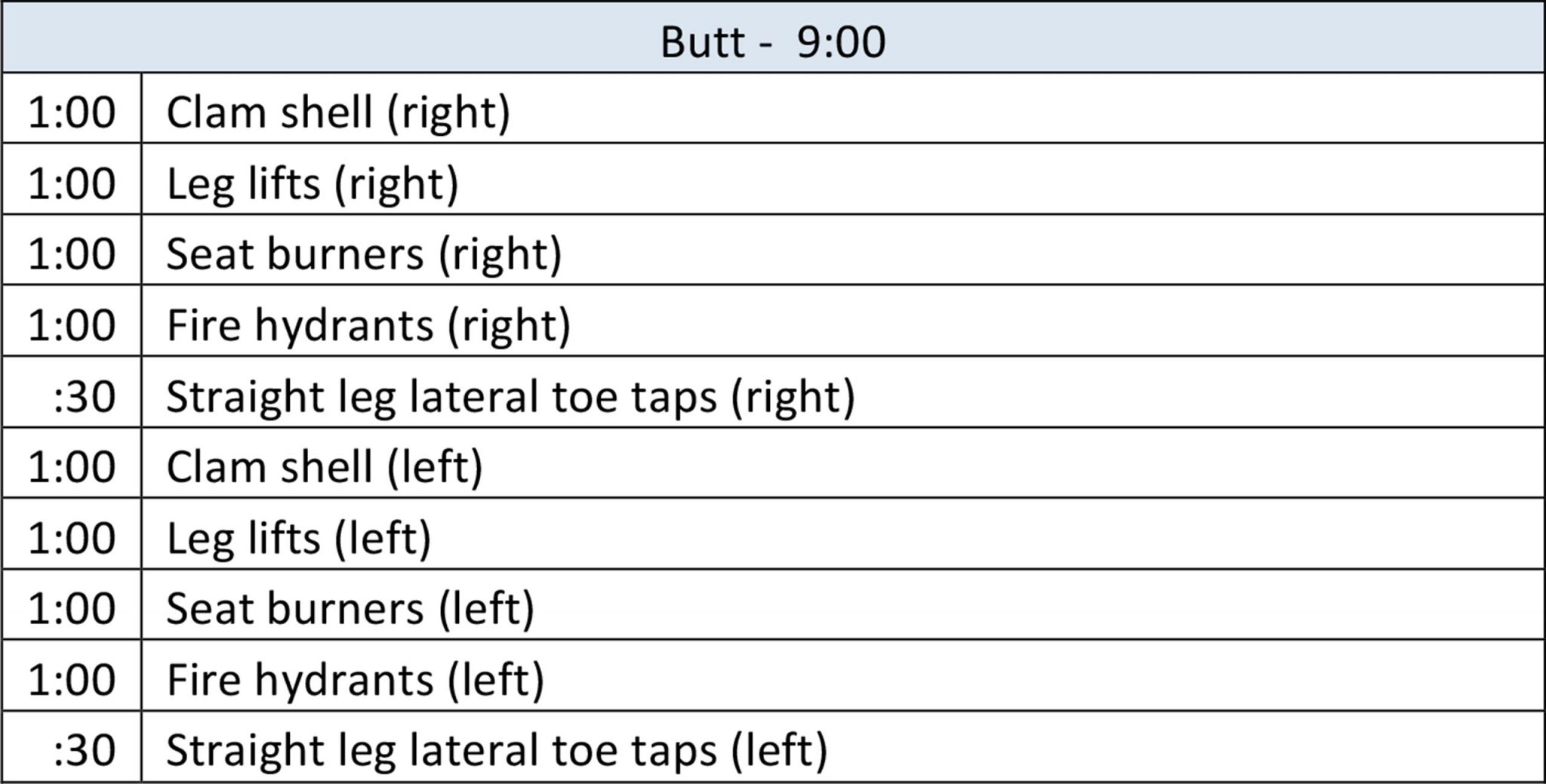 Clam shell: This is a bar method favorite. For the clam shell lay on your side and put your toes together at hip height and your knees together on the floor. Open your knees, then close them.
Leg lifts: Laying on your side, point your toe a little bit below hip height. lift your toe about 18-24 inches of the ground and repeat. Keep your leg very straight.
Seat burners: Laying on your side with a straight leg, tap your heel behind you and your toe in front of you.
Fire hydrants: with a neutral spine, get on all fours with hands under shoulders and knees under hips. Keeping your knee at 90 degrees, lift your knee out to the side and back down to the ground.
Straight leg lateral toe taps: with a neutral spine, get on all fours with hands under shoulders and knees under hips. Straighten one leg out to the side from your hip lift 3-6 inches off the ground and place back down. Work just as hard on your way down as on the way up.
(Disclaimer: This workout is not intended for the treatment or prevention of disease, nor is it a replacement for seeking medical treatment or professional nutrition advice. Do not start any nutrition or physical activity program without first consulting your physician.)
Let us know!
Did this post help you get closer to achieving one of your goals?