Bootcamp in Chicago at Reach Beyond Fitness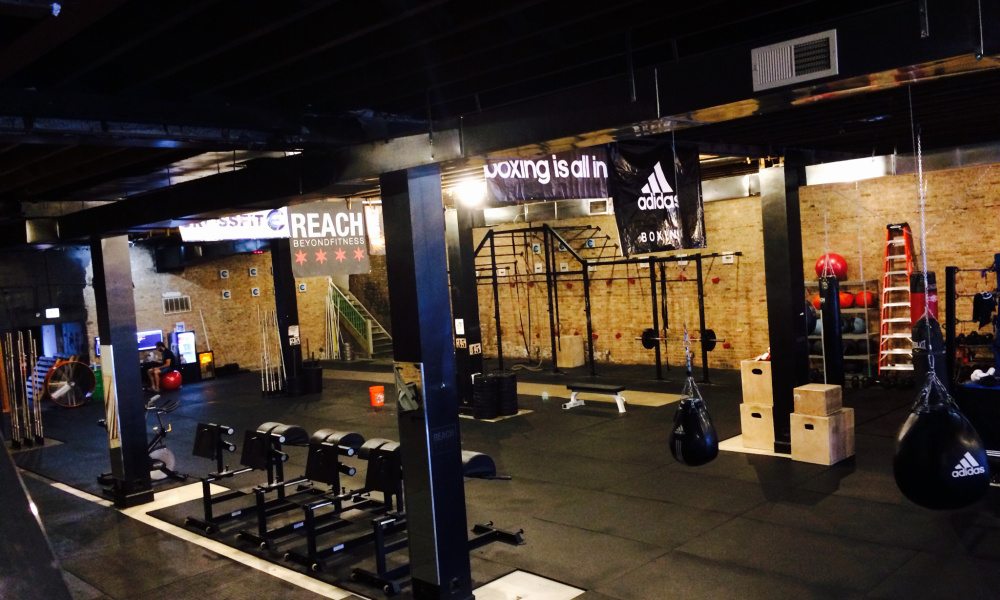 Gym: Reach Beyond Fitness, 1709 W Chicago Ave
Class focus: This is a high energy, high intensity bootcamp style workout that takes place in front of the backdrop of a hardcore boxing and CrossFit gym.
Cost per small group training session: $20
The Fab Fit take:
If you're looking for something tough that you can do year round, Reach Beyond fitness offers a great option for a bootcamp in Chicago. This is a gym's gym, equipped with all of the props and torture devices that you could possibly use to get a good workout in. Imagine where Rocky would train.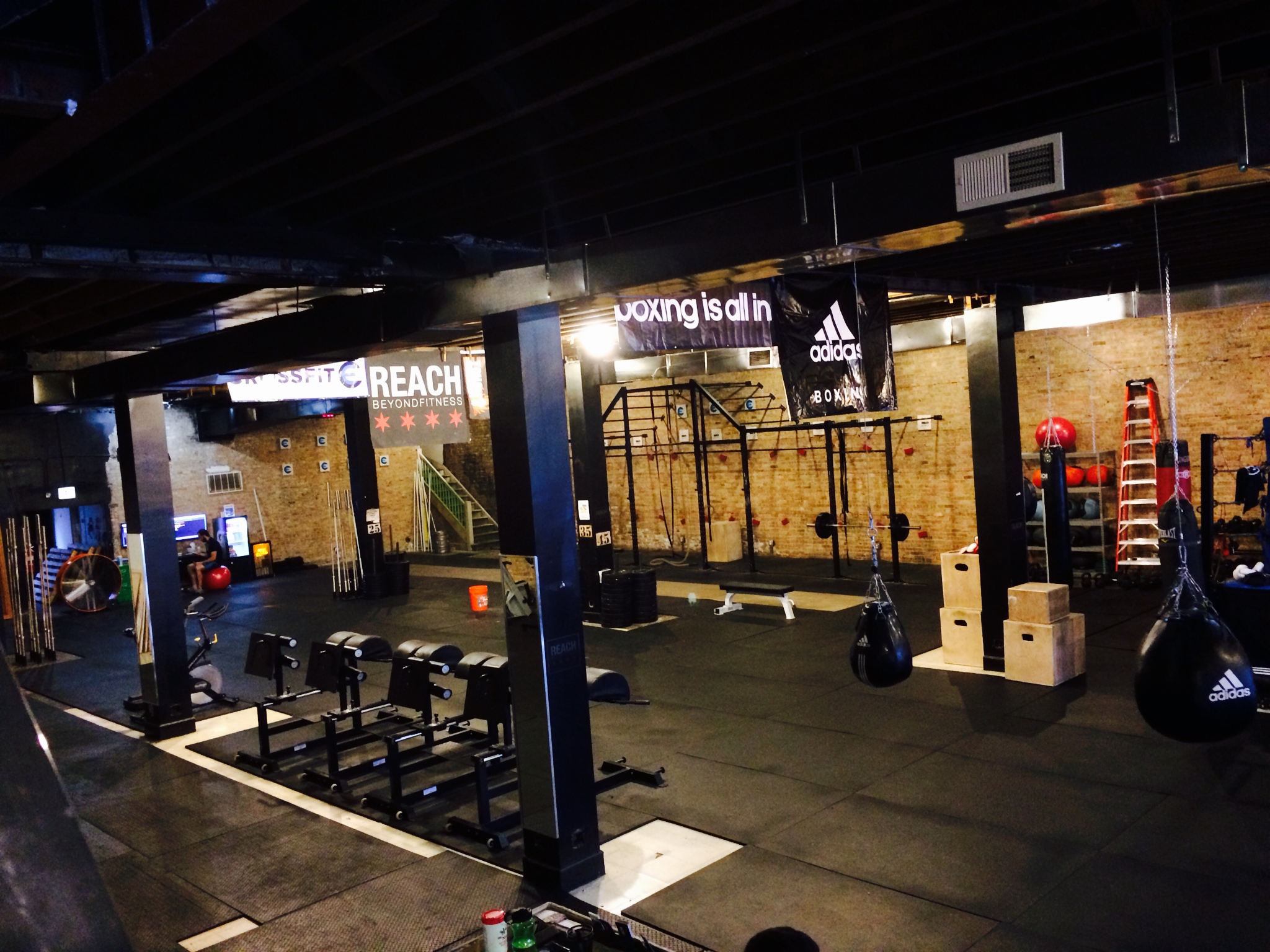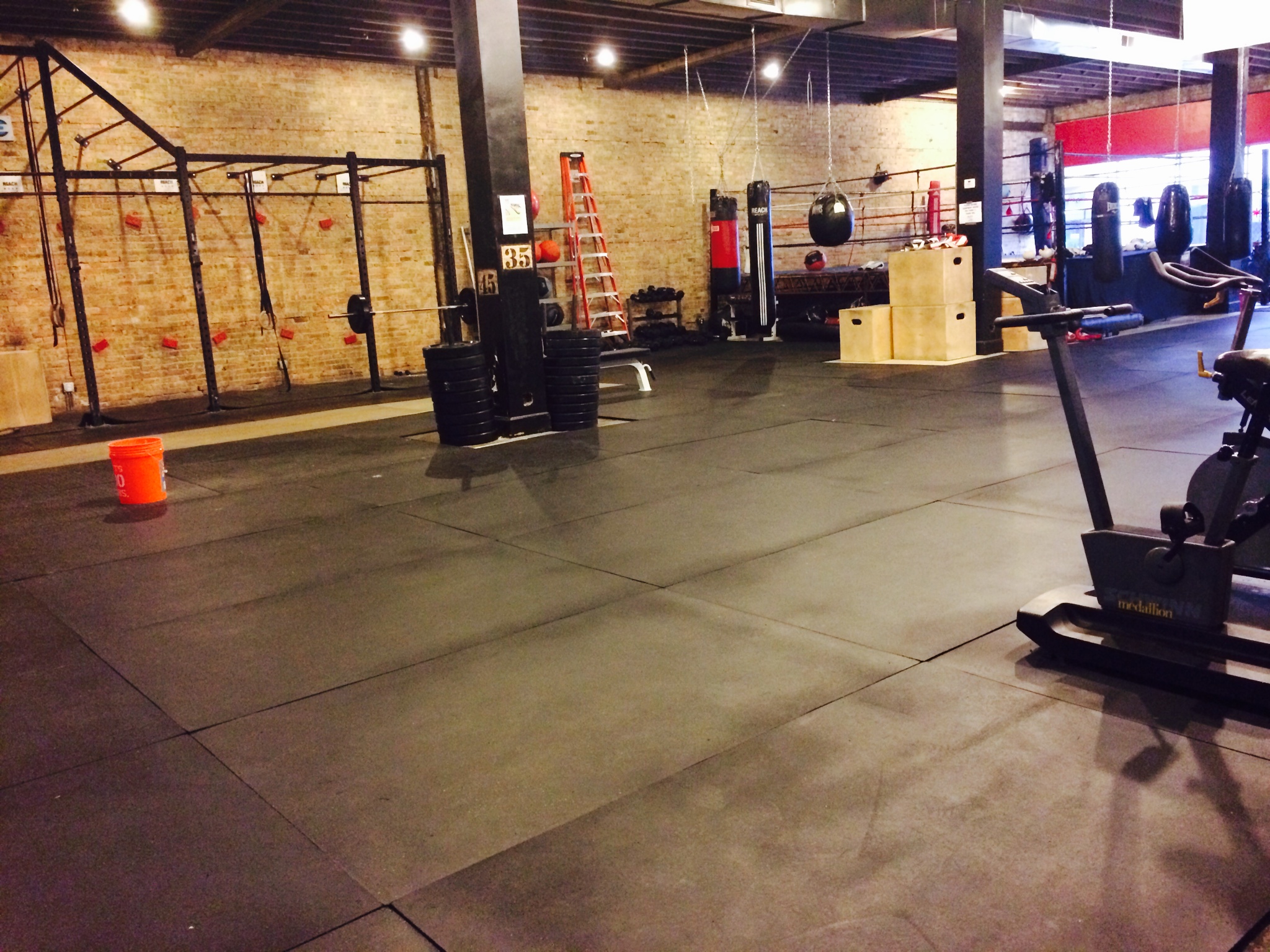 The 45-minute morning bootcamp used medicine balls, kettle bells, sand bags, battle ropes, 45 pound plates and the winning combination of a sledgehammer and a gigantic tire. I'm sweaty just typing that.
The workout was made up of a warm up, three sets and a finisher. Kyle, the trainer/evil mastermind, was on a mission to keep things interesting.
Exhibit A: The final piece of the class's warm up was running a city block with a 45-lbs. plate held firmly over head. You should have seen the looks from the people at the bus stop at Chicago and Wood.
During the first set, we alternated between climbing the stairs while carrying a sandbag, slamming some battle ropes and doing triceps dips on a step. Because we were working out in a three person class, Kyle made us work together. Each set's time was determined by how long it took the person climbing the stairs to finish their three trips up and down. If the person on battle ropes stopped, the entire set started over. Talk about pressure.
The second set was also a little taste of team work. While one person sledge-hammered the giant tire, another did Russian kettle bell swings and a third sprinted that same city block from our warm up with her hands behind her back. The sets time was determined by how long it took the runner to travel down the block and back.
The final set used the medicine ball, burpee variations and an exercise affectionately termed "Monkey Humpers" to make sure that no piece of clothing was left un-sweaty.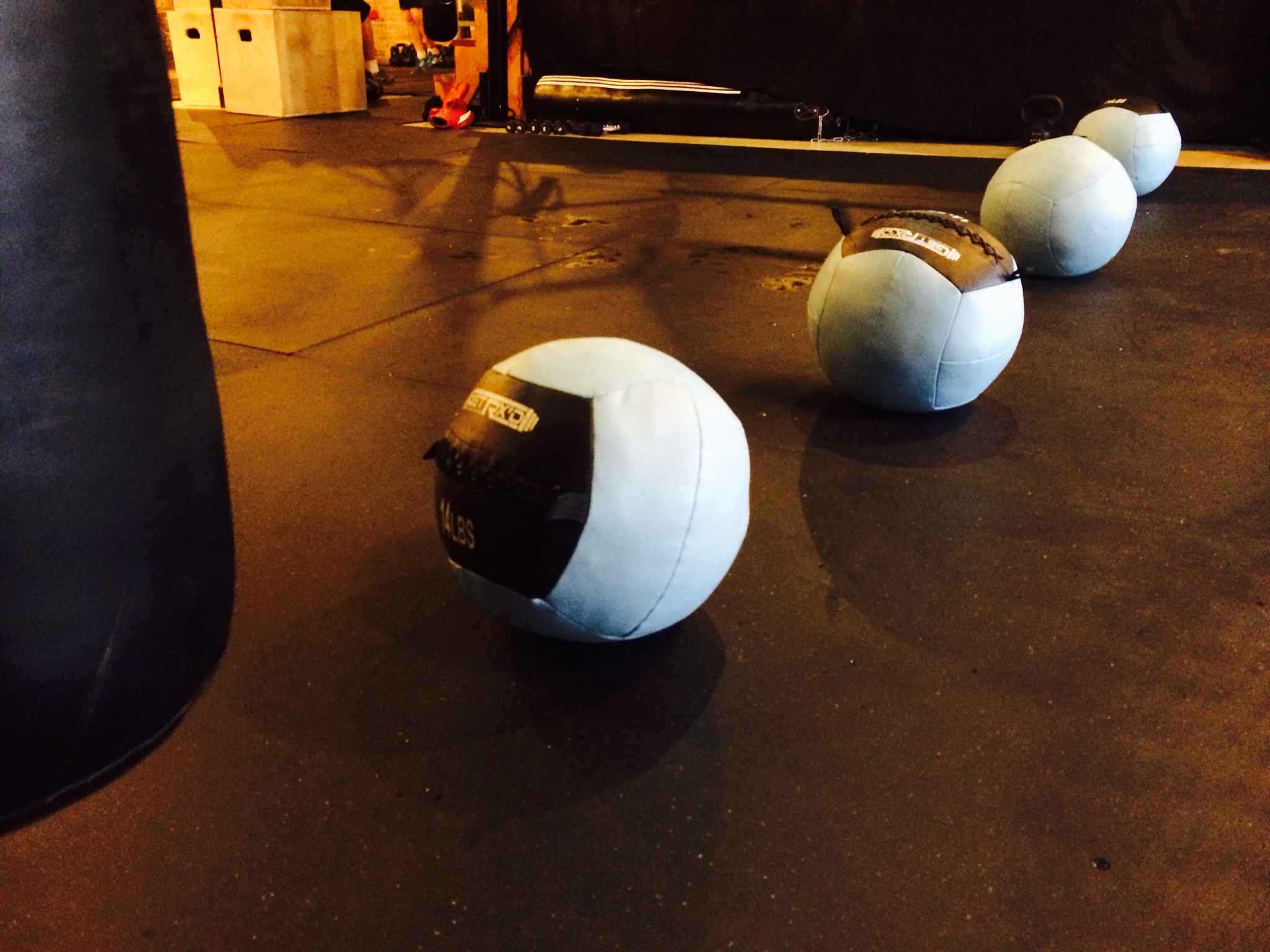 What's a "Monkey Humper?" you may ask. This, my friends, is a Monkey Humper:
The finisher was an intense four-minute set of body weight exercises meant to leave us with absolutely no gas in the tank. That mission was accomplished as we switched between mountain climbers, push-ups, leg flutters and burpees.
This workout was an intense, but scalable challenge. Every exercise could be done at the boot camper's pace and with a weight with which she felt comfortable. Try this to rev up your metabolism before you take on the day.