Triathlon Training in Chicago at CrossTown Fitness
Studio: CrossTown Fitness, 1031 West Madison St.

Class Focus: A running and biking-focused workout meant to be scalable for all levels of fitness, from a triathlete to a beginner.
Cost per workout: $25 for a day pass
Money saving offers:
The Fab Fit take:
Have you ever thought of competing in a Triathlon? In a past life, I worked with some endurance freaks (said with love) who caught the triathlon bug. They obsessed over having the right gear, fitting in training for all three disciplines and feeding the fever with the right nutrition. Once you have all of that in place, the rest is mental.
Step one in training for a triathlon: find a resource with way more knowledge and experience than you. CrossTown Fitness, which is always expanding its fitness offerings to fit the needs of its athletes, can serve as a starting point for that with its Brick Training – a resource for Triathlon Training in Chicago. These workouts can suit the needs of those training seriously for a triathlon or for those just dabbling in the endurance arts.
What's Brick Training? According to USA Triathlon, It's a workout that combines two triathlon disciplines, usually biking and running, but it could also be swimming and biking or swimming and running. At CTF, the workout is a combo of biking, running and a strength discipline. And, for those of you looking for an excuse to break out your bike and ride somewhere other than the Lakeshore path, it's a BYOBike class.
I was excited to put some air in my bike's tires and dust the winter off of it. I decided to ride from my neighborhood to the West Loop, which was my first foray into riding on any Chicago streets other than the streets that take me directly to the Lakeshore path. It was so fun, I could have died. Conversely, it was also so near-death, it was fun.
Nevertheless, my bike and I made it to CTF, where Trainer Vince set me up in a computrainer, which is a tool that allows you to take a real bike and make it a stationary bike. My bike's name is pending, but I'm considering something like Shelly.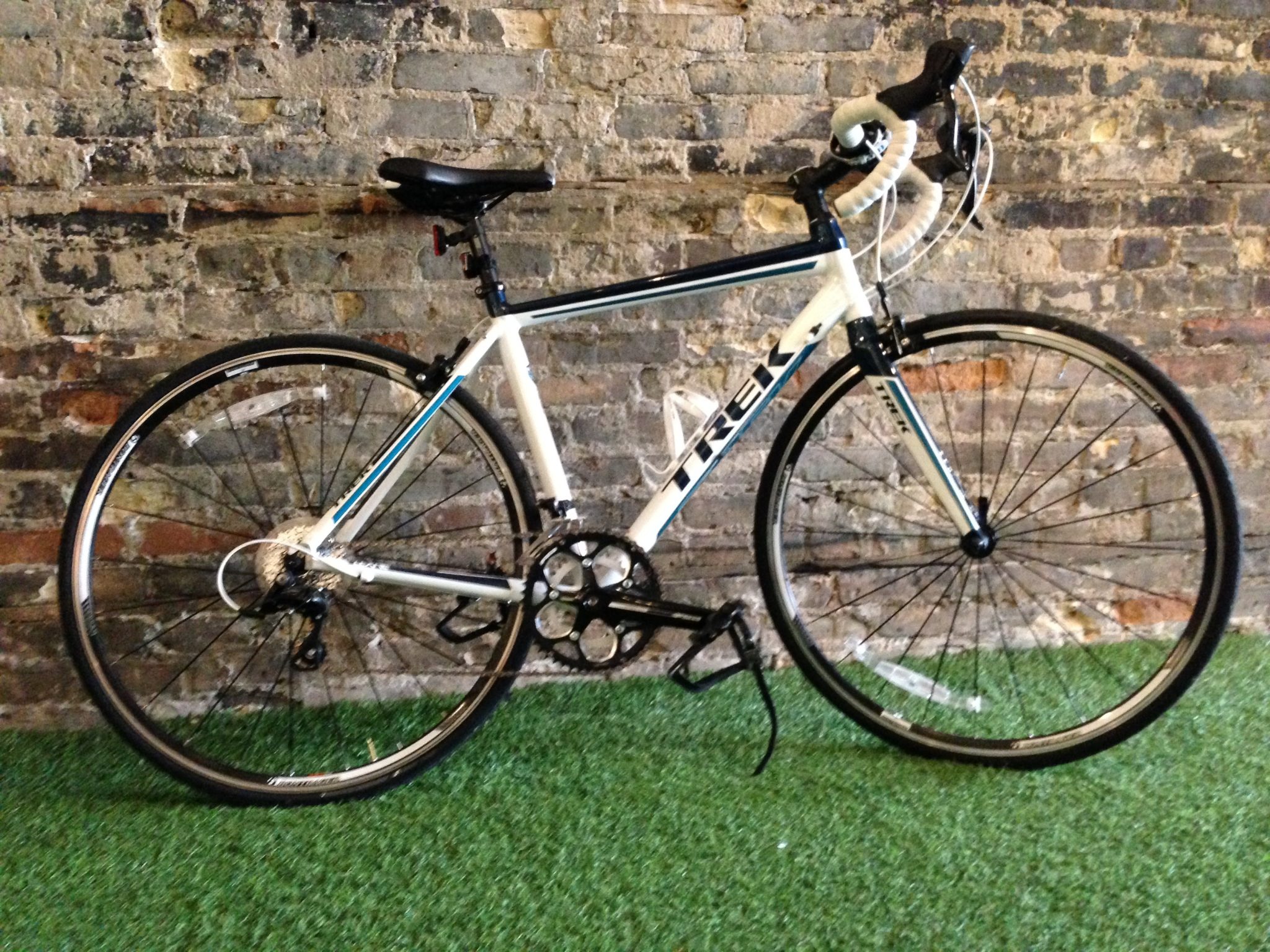 This was my first brick and it consisted of 3 minutes on-bike, 3 minutes on a treadmill at a strong middle-distance pace (8 MPH for me) and 3 minutes of med-ball roll overs. the med ball roll-overs combined a squat with the scoop-up of a 25 lb med ball. At the top of the movement, we lifted the med ball up to the shoulder and rolled it over the shoulder, dropping it to the ground. The we turned around and did it again. We did this all-out workout for a full 40 minutes, which one of the higher intensity workouts I've done in a while.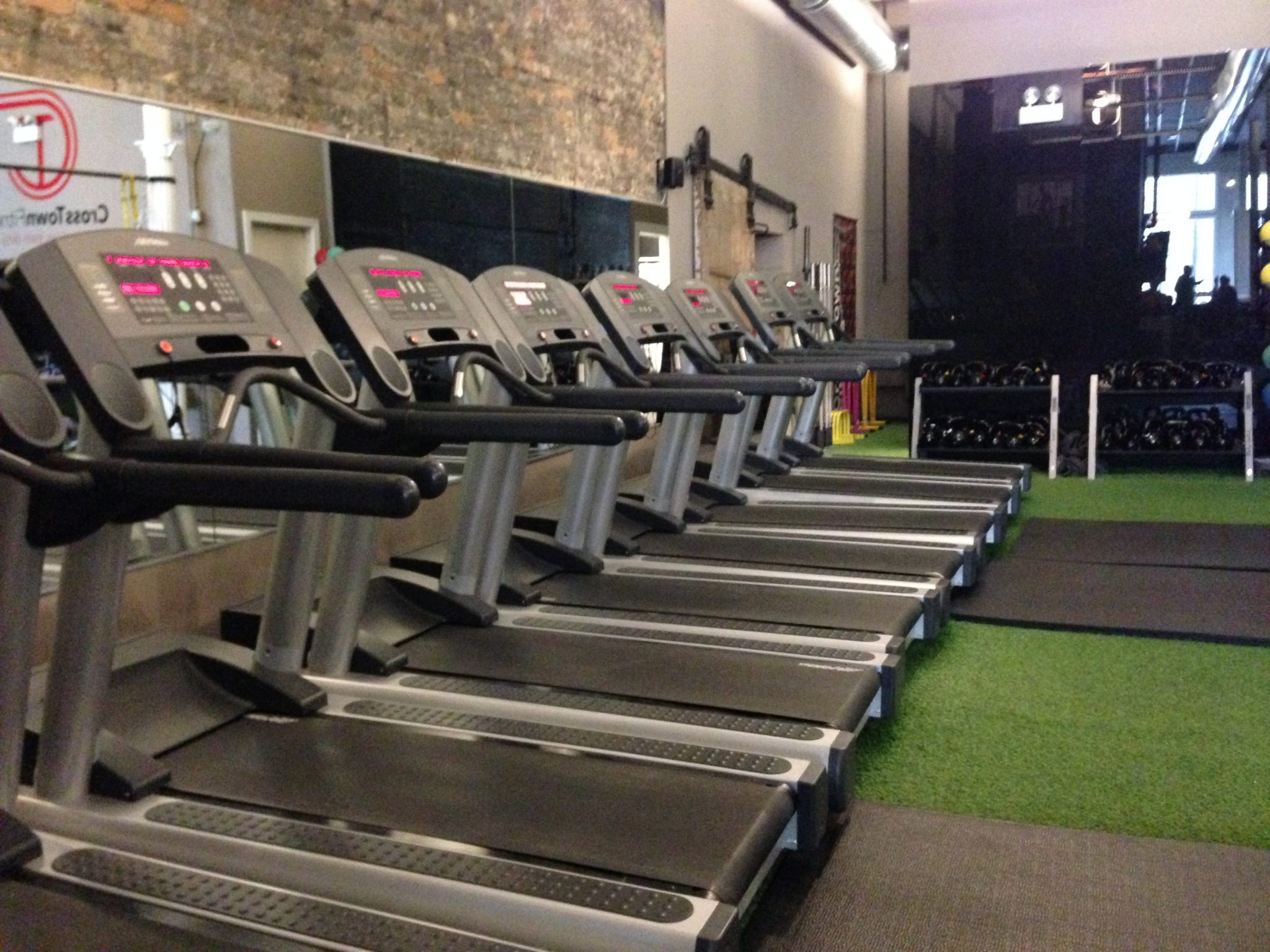 Try this class for a seriously challenging workout on your own bike or for a taste of that endurance life. Want to try CTF for a different type of workout? You're in luck! The next FabFitChicago event will be taking place there, #CTFSweatworking, and there are still a couple of spots left for the April 26 event. Register here!