Chicago Half Marathon this weekend
[Disclosure: US Road Sports provided me with a complimentary race entry]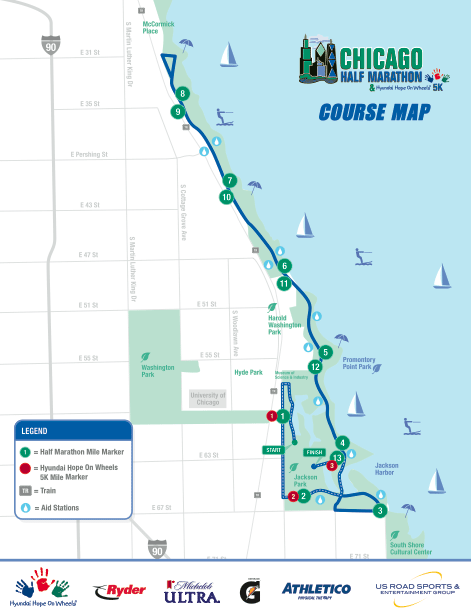 This Sunday, I'll be making my way to Jackson Park to run the Chicago Half Marathon.
I've had a stupid, stupid summer when it comes to running in the heat. Time and time again I finish a long run with a migraine and keep asking myself "why?" I've got answers: combine very sweaty human with heat and humidity and you get a serious loss of fluids and electrolytes. Luckily, I've learned to love me some GU and I'm pretty confident in the weather forecast. 79 degrees for the win.
Want to run with me? Cash in on your $13.10 discount (in honor of the race length).