HIIT training with NTC and the Nike Free Bionic
(Image courtesy of NTC)
With the release of Nike's new Nike Free Bionic, the Nike Training Club – Lincoln Park showed off the newest shoe to the free line by showcasing a workout fitting for its high intensity training design. After trying the shoe, I was impressed with the stability and support it gave to help stay balanced while moving quickly through exercises, something my running shoes just aren't built to do.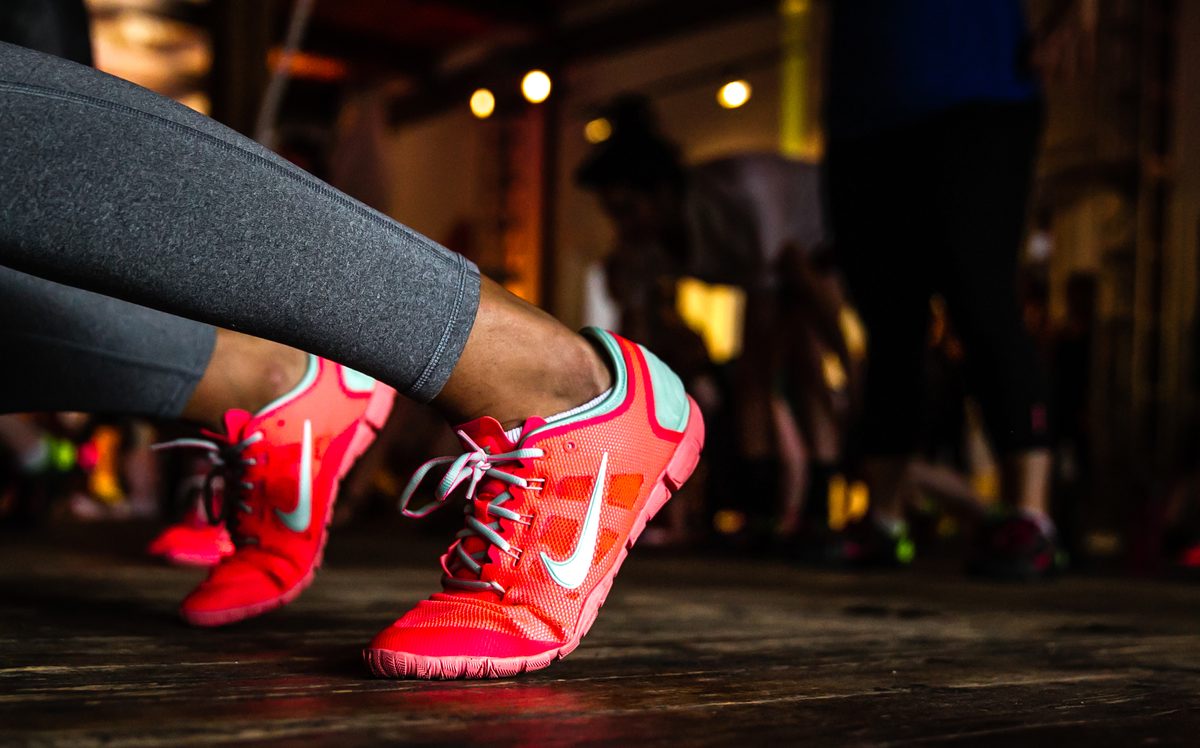 (Image courtesy of NTC)
Eighty women flocked to a high intensity interval training (HIIT) workout led by On Your Mark Coaching and Training's Emily Hutchins and Annette Fiscelli. To add an element of competition – and who doesn't love a good competitive workout – NTC split the room into two teams that were each coached by WNBA players Elena Delle Donne and Skylar Diggins, women who do high intensity workouts for a living.
Before we started the sweat session, Elena and Skylar chatted with room about their transitions from college athletics to playing professionally and each told a similar story about getting used to post-college life and their first "real job." Stars – They're just like us. Both were smart, beautiful accomplished women and of course, every girl in the room was inspiration-crushing on them.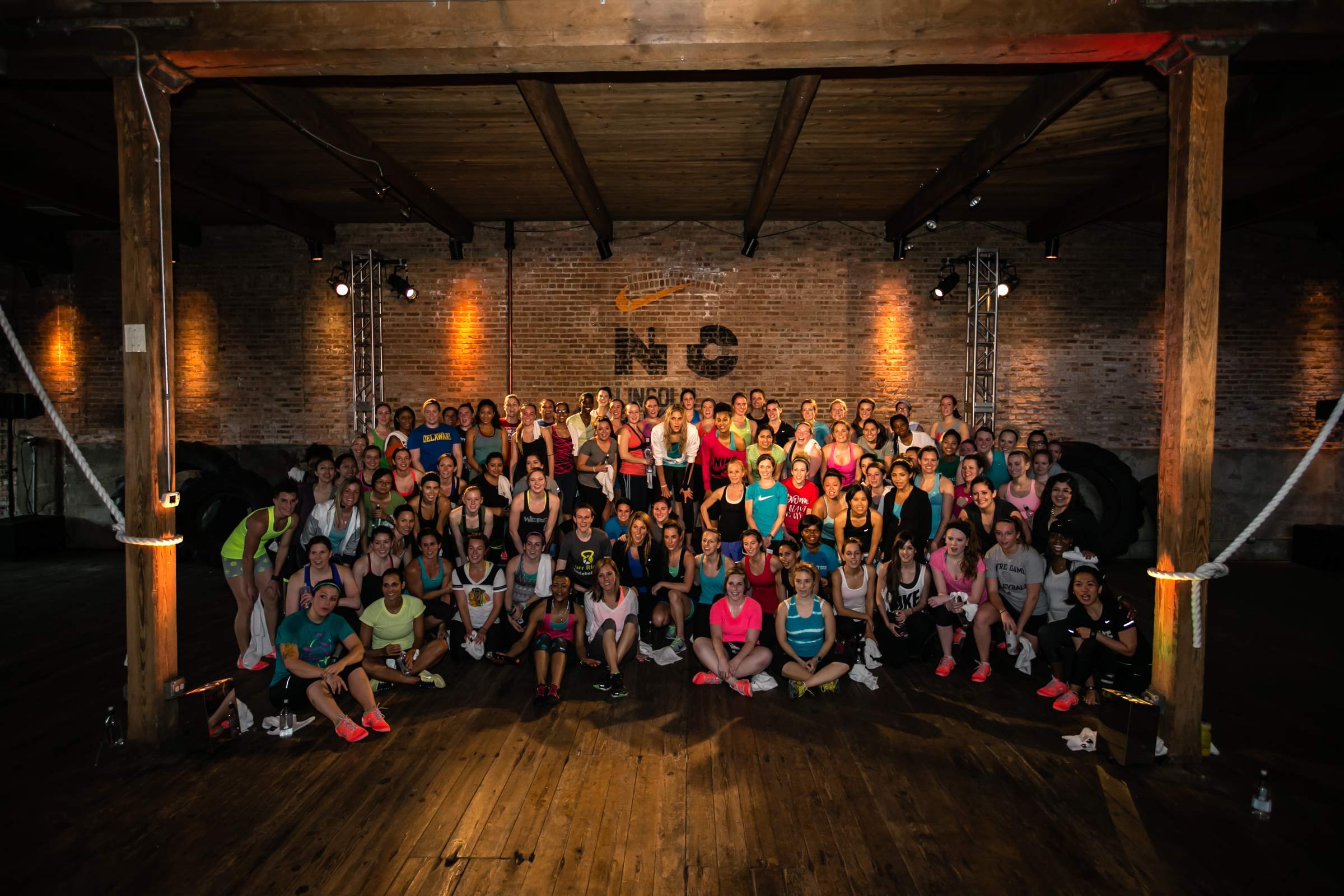 (Image courtesy of NTC)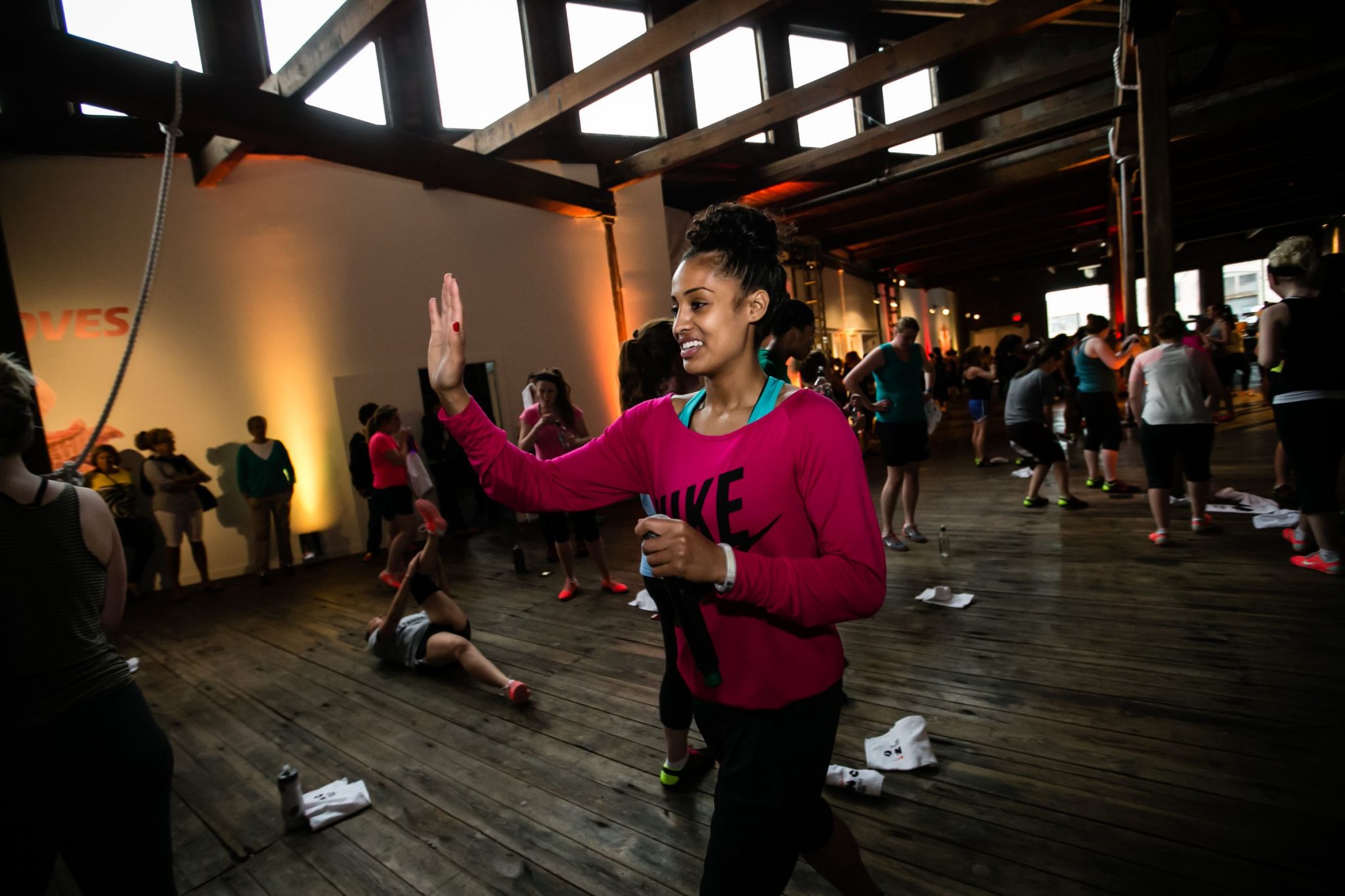 (Image courtesy of NTC)
Within each team, there were 10 people wearing Nike+ Fuel bands, who were ultimately responsible for their team's W or L. I had a fuel band on, and I take that responsibility seriously. As Emily and Annette led the workout, and I went into beast mode (for the sake of my team not because I'm a competitive monster).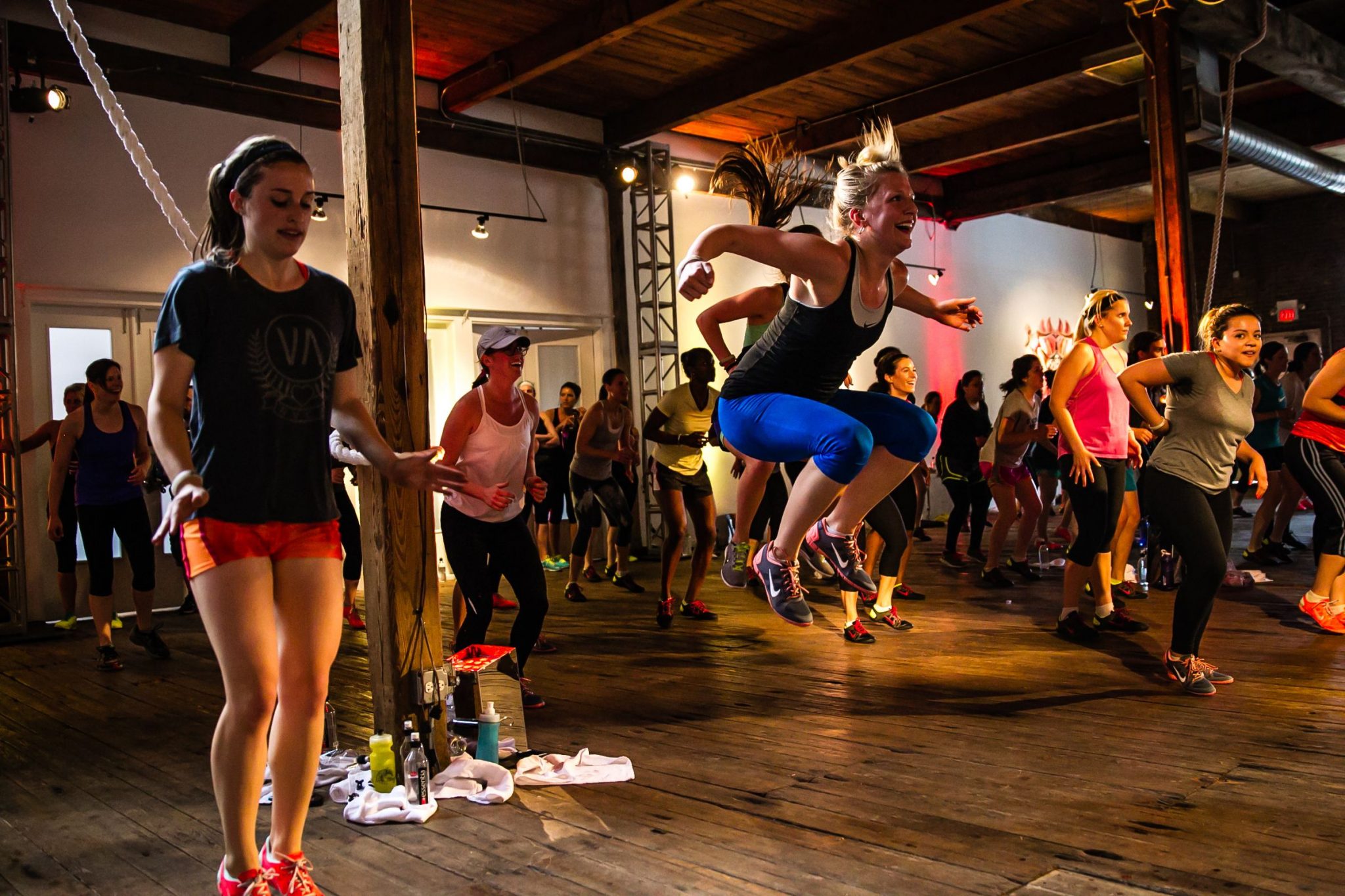 (Image courtesy of NTC  -I have to say, I'm pretty proud of that height, but I'm also the only one jumping)
In around 30 minutes and two circuits of burpees push-ups, squat jumps, tuck-jumps and a variety of planks, I earned over 800 Nike Fuel points. Which is just under what you'll chalk up for most hour-long workouts. If you're not doing HIIT training yet or you're nervous to try, get the NTC app (my lifesaver when I'm traveling) and download the newest expansion workout with Carmelita Jeter. Up the intensity and you'll see and feel the results.
[youtube http://www.youtube.com/watch?v=NysmFQxDBDs]
Let us know!
Did this post help you get closer to achieving one of your goals?