Chicago: get fit outside with fit events June 1 and 2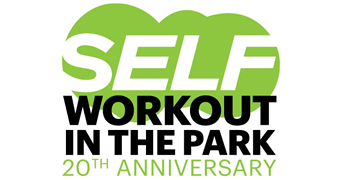 June 1: Self Workout in the Park
Where: Butler Field
Cost: $20
What: Spend your Saturday working out and getting pampered in the park.
Starting at 11 am and going until 3 pm, three simultaneous workouts will be offered throughout. In the Quiet Zone take some pilates and yoga classes. In the Reebok toning zone, do the CrossFit WOD. On the mainstage, try a variety of classes that will help you tone sculpt and dance your way to fitness. At 20 minutes a class, try as many as you can handle.
Register for the event here. See you there, rain or shine.

June 2: Wanderlust – Yoga in the City
Where: Butler Field
Cost: $0
Planning to take every class at Self's Workout in the Park? Give your body the love it needs to next day with Wanderlust's Yoga in the City. With three separate class sessions in the park, all in the afternoon –  1:30, 3:00 and 4:30. Thank you for understanding that we are city with equal parts nightlife and fitness enthusiasm. (Everything in moderation, people)
Register for a session here.