Cardiovascular Series at Wilson Fitness Studio

Studio: Wilson Fitness Studio, 910 W Van Buren St., Suite 204

Class Focus: This class has a fast-paced tread-and-shred format that gets your heart-rate up and makes your muscles scream.
Cost per class: $20

Money saving offers:
$79 for a month unlimited
The Fab Fit take:
Wilson Fitness Studio recently opened its doors in the near west side neighborhood and is offering smaller class sizes and an intimate, but well equipped studio space with one large training room where this class was held, a soon-to-open child care center, and two studios.
And, there's a studio dog.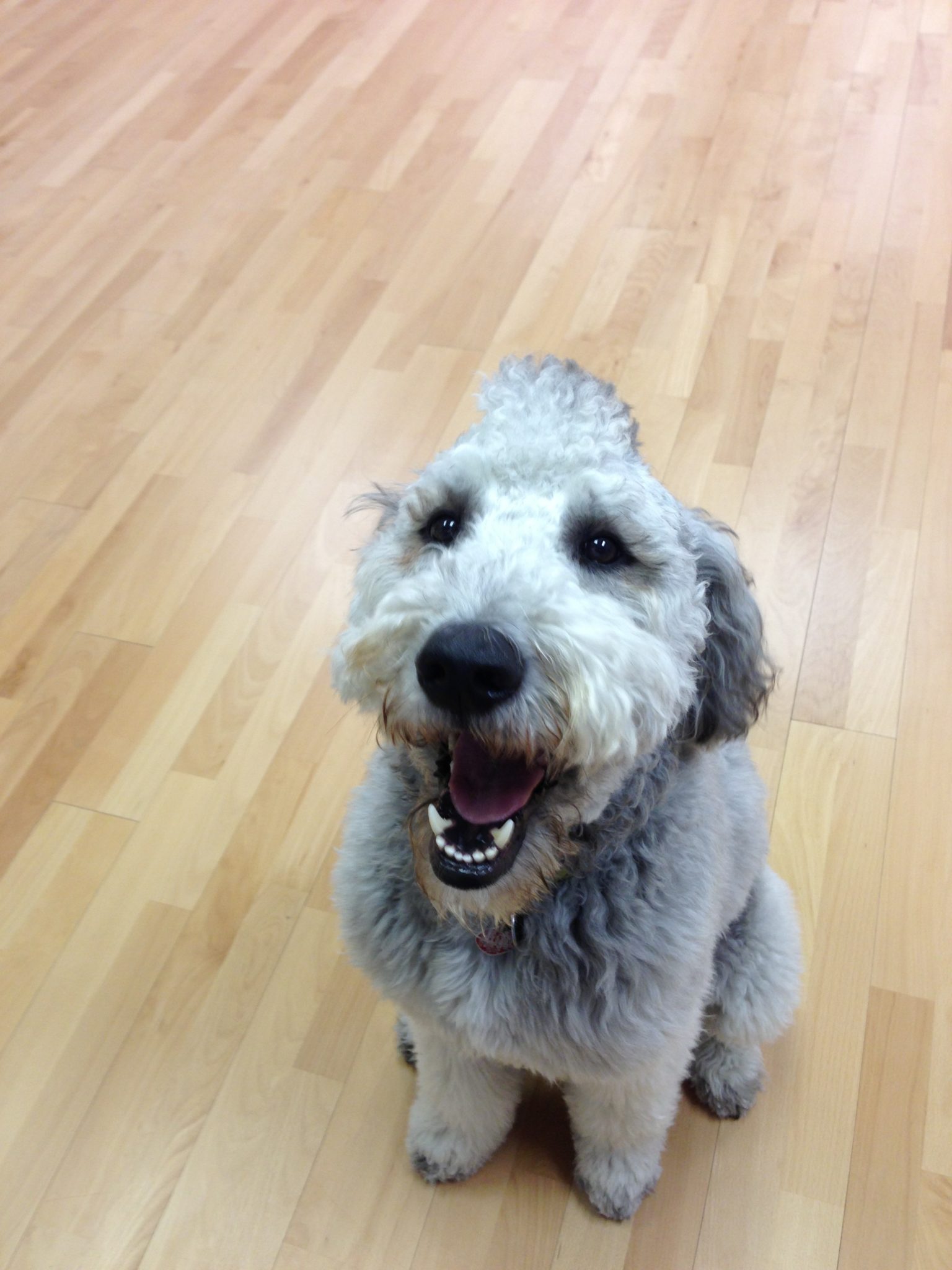 When I signed up for the Cardiovascular Series class, I was a little bummed because I had planned to take one of Wilson Fitness Studios amazing looking F.I.T. Series classes and I wanted to make it a tough workout day. This class totally kicked my butt and I was wrong to be disappointed. I am so into H.I.I.T. right now and this class delivered.
The class moved quickly from treadmills to weight bearing exercises on the floor. We did a total of four circuits, two six-minute intervals on the treadmills and two 20-minute series working through too many squats, lunges and push-ups to count.
The work on the treadmill was not a warm up or a light jog by any means. The entire six minutes was spent alternating between sprinting uphill and jogging.  By the time the instructor, Terri, let us off the treadmill, I wanted a break. There were, however, no breaks in sight.

When we got into the strength series, every movement was focused on active strength. Whether we were doing push-ups or lunges, something was added to the movement to make it tougher. We took squats to another level by speeding them up and infusing them with cardio. Planks were intensified by moving quickly from a static plank to a pike. After working every muscle in the body, the class members then made their way around the room moving through lunges, jumps and something crazy that the instructor called a "monkey walk," which looks like a faster version of this adorable baby gorilla at the Lincoln Park Zoo walking, but faster:
The class completely delivered on its promise to take you to your cardiovascular peak. Get in there and get your H.I.I.T. on!
Date/time taken: 5/2/2013