On a Roll at Helios Center for Movement

Studio: Helios Center for Movement, 2258 W. Belmont Ave.
Class Focus: This class adds a foam roller to a Pilates mat class to create a greater challenge and deeper stretching.
Cost per class: $20

Nike+ Fuel Points Earned: 300
The Fab Fit take:
When I signed up for "On a Roll" the foam roller class at Helios, I made a snap assumption that the class would do exactly what I would expect with a foam roller – we'd roll around on the foam roller and we'd work lactic acid out of the muscles, right? Wrong. This class uses the foam roller as a prop throughout an entire Pilates mat class, which created a deeper, more challenging class.
When I take Pilates classes, I've come to expect the refined discipline of ballet with simultaneous breathing and movement and the instructor watching your form like a hawk. With the instructor Karin at the helm, I got a much warmer version of what I'm used to in Pilates. Karin's own self-deprecating humor coupled with her attention to everyone's form in the class made her form corrections a little easier to take and the class even more enjoyable.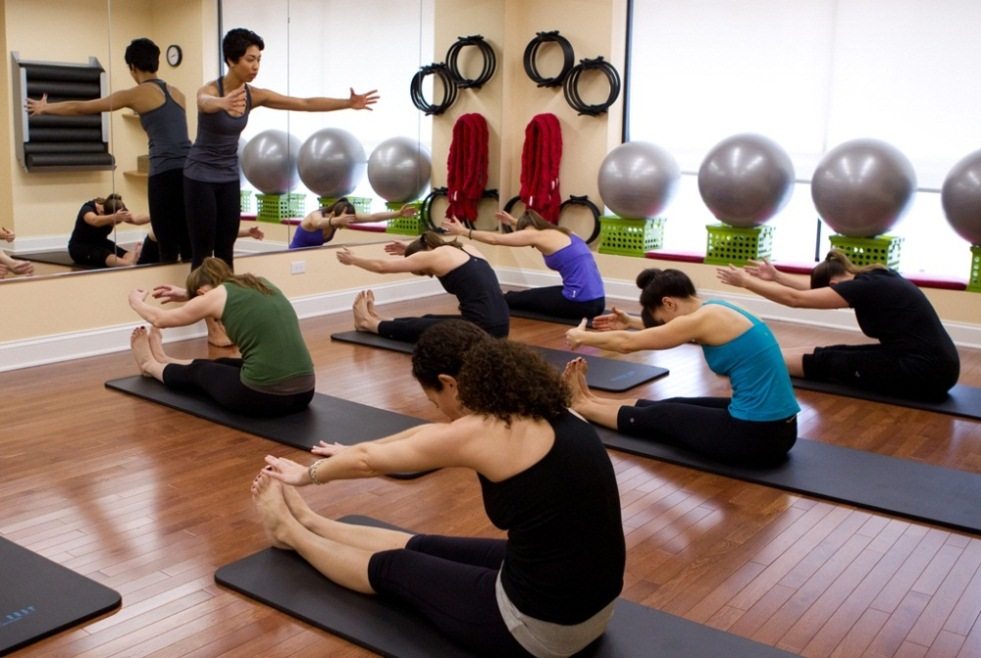 (Image courtesy of Helios Center for Movement)
We didn't waste any time getting around to using the foam roller. Within two minutes of class, Karin put us in a seated position on the end of the foam roller, which was thankfully brief. Sitting on the foam roller is not the most comfortable thing in the world. After that, we spent 15 minutes of class laying on our backs with the foam roller lengthwise down on our back. We worked through an ab series that included toe-taps that were extra difficult given the body's extra distance from the ground on top of the foam roller.
While this class worked to tone from head-to-toe, the two muscle groups that felt the most fatigue were the abs and the glutes. We targeted glutes in a bridge series that used the foam roller under the feet to make the range of motion in and out of the bridge larger and that burning sensation you know and love happen a little bit quicker.
(Image courtesy of Helios Center for Movement)
I have said time and time again that I get bored doing the same types of classes repeatedly. I write a whole blog about it. If you're anything like me and you love Pilates, but you like to throw new challenges in the mix, On a Roll will give you that taste of something different that you want. Try it Mondays at 6:30 pm and Saturdays at 10 am.
Date/time taken: 4/6/2013