Xtende Barre at Harmony Mind Body Fitness

Studio: Harmony Mind Body Fitness, 1962 N. Bissell, Chicago, IL  60614
Class Focus: A hands-on barre class with a maximum class size of 6 people

Cost per class: $20 per mat class. Note that classes on reformers are priced differently.
Money saving offers: There are a variety of packages that help to bring the price down, but one is great for getting your bearings at the Pilates studio
$99 gets you two mat sessions and two private sessions, ($10.42, per mat session and $39.08 per private session)
Who should take the class:
Anyone looking to get started with barre classes – the instructors can't miss any needed corrections in form with a class this size.
The Fab Fit take:
Harmony Mind Body has a cozy vibe with friendly staff and familiar students. With the six-person class size, the warm feel extends into the Xtende Barre class, where the instructor takes the time to help explain movements, props and form to new students. Xtend Barre®, Pilates' take on the barre sculpting phenomenon, can only be taught by certified Pilates instructors, which lends itself to a real emphasis on getting the form spot-on.
The class uses some traditional toning moves you'll find in barre classes everywhere, but throws in some more ballet-focused cardio and strength training. We toned from head to toe, working multiple muscles groups whenever possible, combining moves like bicep curls and lateral lifts with lunges. Between moves like pencil and chair (see photo below for chair), we channeled our inner ballerinas, but even I could follow the combination of plies, toe-touches and kicks regardless of my lack of coordination.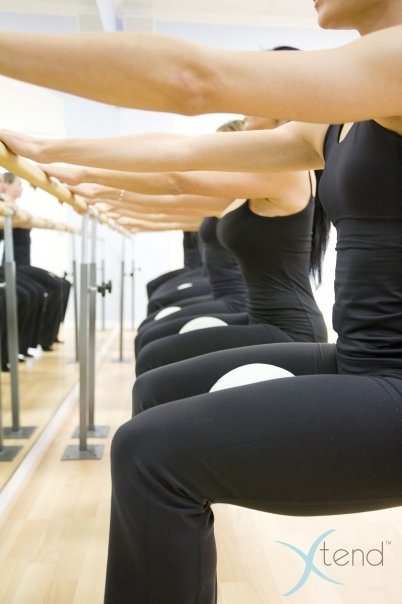 (image courtesy of Harmony Mind Body Fitness)
We spent a lot of class on the glutes. Standing at the barre, we started in the fold-over, which the instructor said is done in almost every class. The fold over (See the fold over below) works both the seat of the working leg and the standing leg as a weight bearing exercise, but really burns out the extended leg through a series of pulses.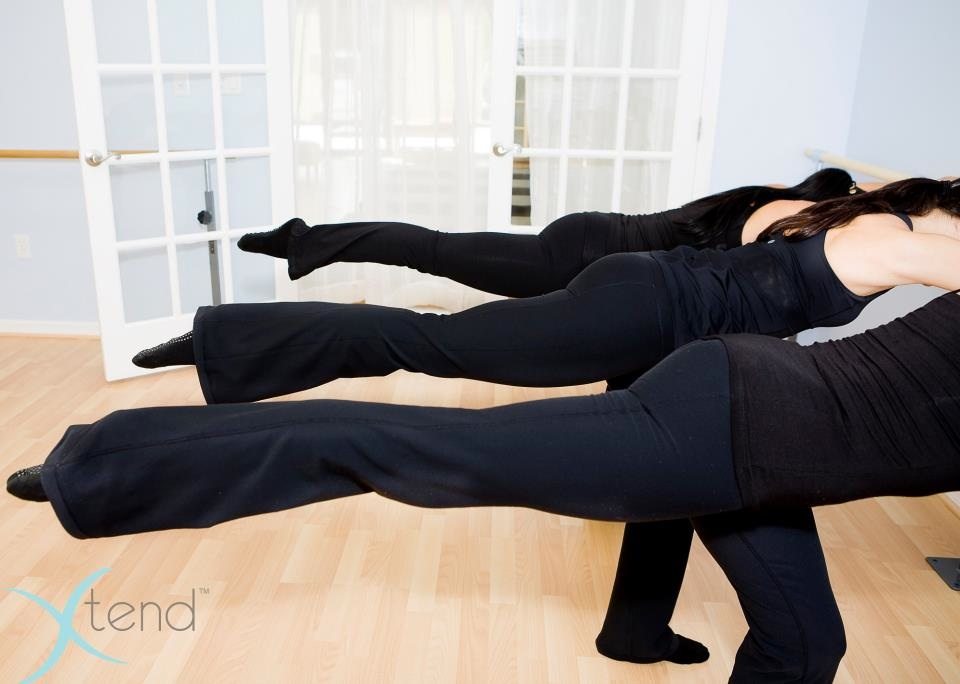 (image courtesy of Harmony Mind Body Fitness)
Class finished with enough core to satisfy even the bikini minded as we worked through c-curve, abs on the back and planks. Between each set of exercises, we stretched the muscles worked, but we also rounded out the workout with a long final stretch.
Tips:
Call ahead: in order to get set up in the system, you need to call 773-296-0263. It's an easy setup and you can sign up for classes online immediately after.
The verdict: I walked away feeling like I'd gotten a great workout, but I wasn't so exhausted that I needed a nap.

Date/time taken: 11/10/12