CircuitFit – Upper Body at Atlas Performance

Class title: CircuitFit – Upper Body

Studio: Atlas Performance, 1030 N Larrabee Chicago, IL 60610

Class Focus: Intense interval training packed into 45 minutes that will really raise your heart rate and burn out your muscles.
Cost per class: $25

Money saving offers: 
$25, buy 1 and get 2 free (new clients only)
$99, unlimited month (new clients only)
If you're interested in CrossFit, you can try a "teaser WOD" (workout of the day) for free
Who should take the class: 
Anyone looking for a great way to spike the heart rate, burn calories quickly and increase strength all in one workout.
The Fab Fit take:
This class was the perfect bridge into a CrossFit gym: it's still very intense and pushed me to my maximum, but we weren't doing any of the olympic lifts that you'll find in some CrossFit style workouts – so no intro training is necessary.
The workout was outlined on a whiteboard on the CircuitFit side of the gym (one side is reserved for CrossFIt and the other is reserved for these circuit training style classes).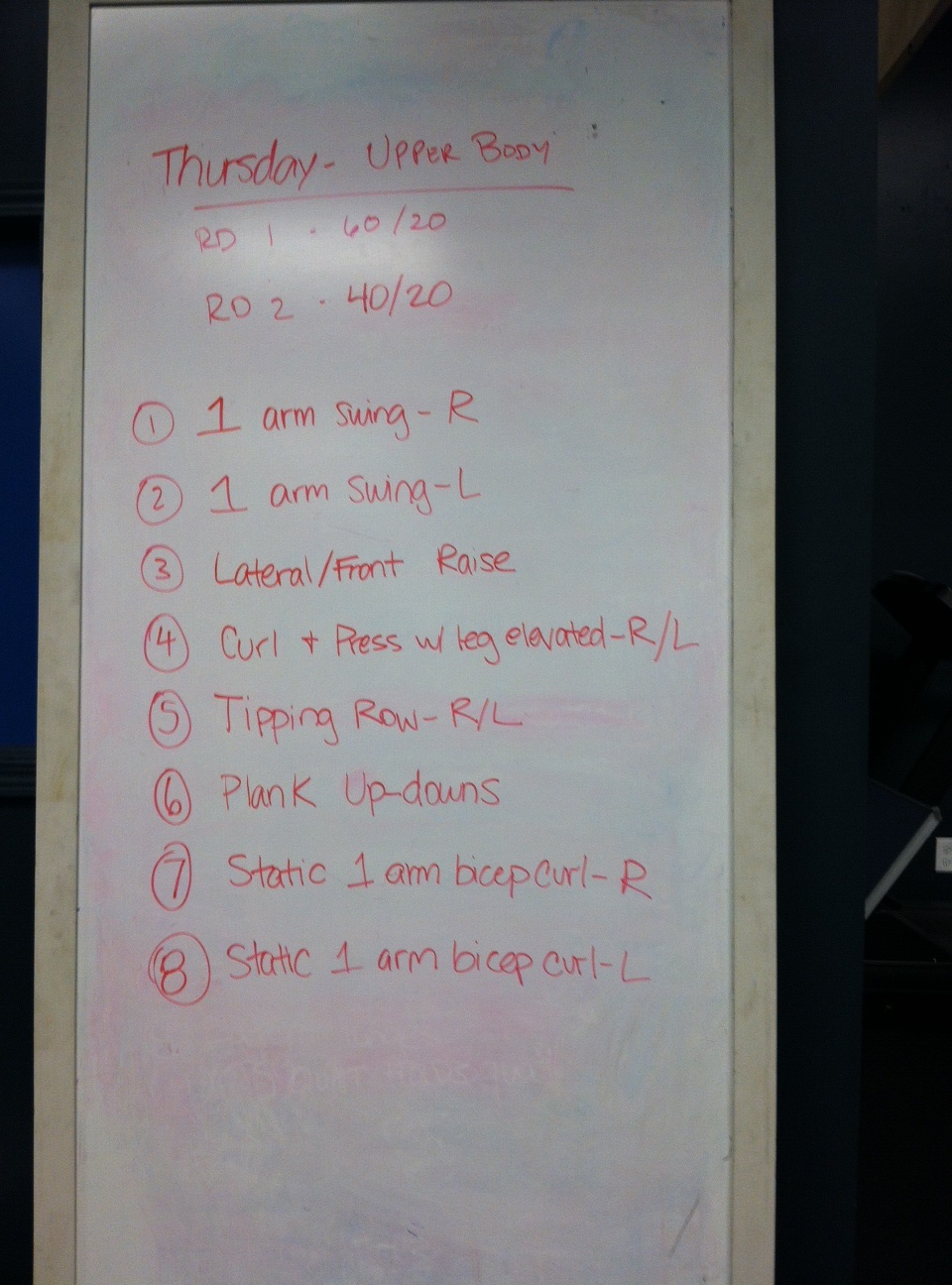 We ran through the workout twice, the first time putting in 60 seconds of effort, followed by 20 seconds of rest and the second time  putting in 40 seconds of work followed by 20 seconds of rest. Between each toning movement on the whiteboard, we alternated between the rowing machine, stationary bike and treadmill. This was not easy cardio. The coach (at CrossFit gyms, the teacher=coach and the student=athlete) walked around ensuring that each athlete was putting in maximum effort on their cardio section. At one point, I pushed it so hard that I remember feeling like my teeth were vibrating. If that's not healthy or normal, I don't want to know.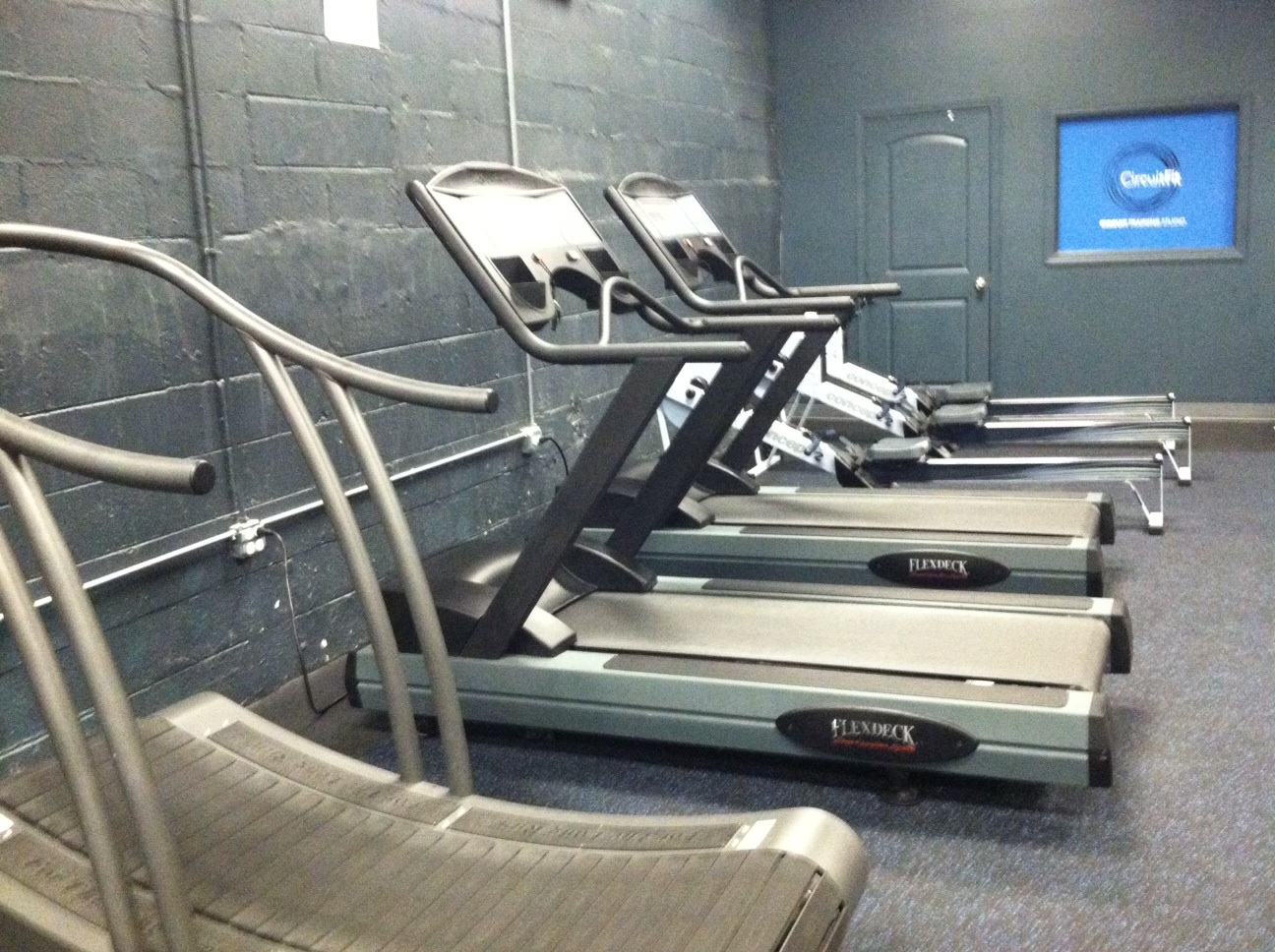 For the strength training elements, we needed a kettle bell, a set of heavier weights and a set of lighter weights. I asked for a definition of heavy and light, because at a yoga studio, heavy weights are 3 lbs. But at Atlas, my heavy weights were 8 lbs and my lighter weights were 5 lbs and I was on the wimpier side in this class.  The class was also small enough that the coach could pay attention to each person's form and actively correct them, which was most necessary for my kettle bell swings.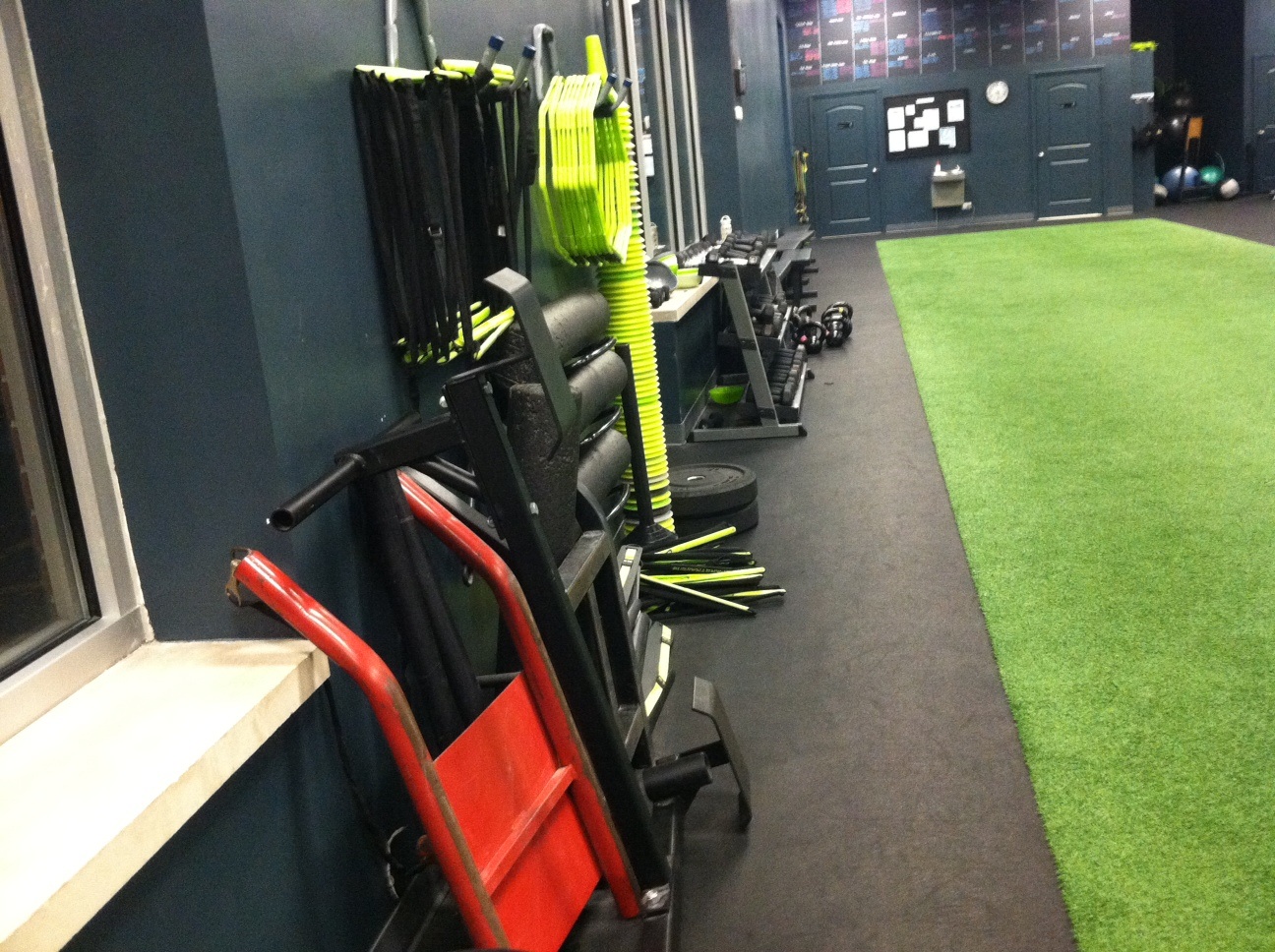 By the time we'd reached the 45 minute mark, I was totally spent. This workout was efficient and challenging.
Tips:
If you plan on driving, there's a full parking lot at this location
The verdict: I'll definitely be back. Not only did the class push my limits, the people taking it were genuinely friendly to each other and me, the outsider. There was an actual sense of community in the gym.

Date/time taken: 11/15/12