aSweatLife exists with one goal in mind: to help you live your best life with fitness as a catalyst. And because we believe that everything is better with friends, we like to connect people as they live their best lives through a great workout. But we also know that the ways in which you can feel stronger, happier and healthier extend past the four walls of your gym.
So, we host a few different kinds of events that are centered around connecting people through fitness, and often involve a little something else for your brain, body and soul, too.
#Sweatworking | #SweatworkingWeek + the Fitness Festival |  Leveled up #Sweatworking experiences | #TrainersConnect | Ambassador events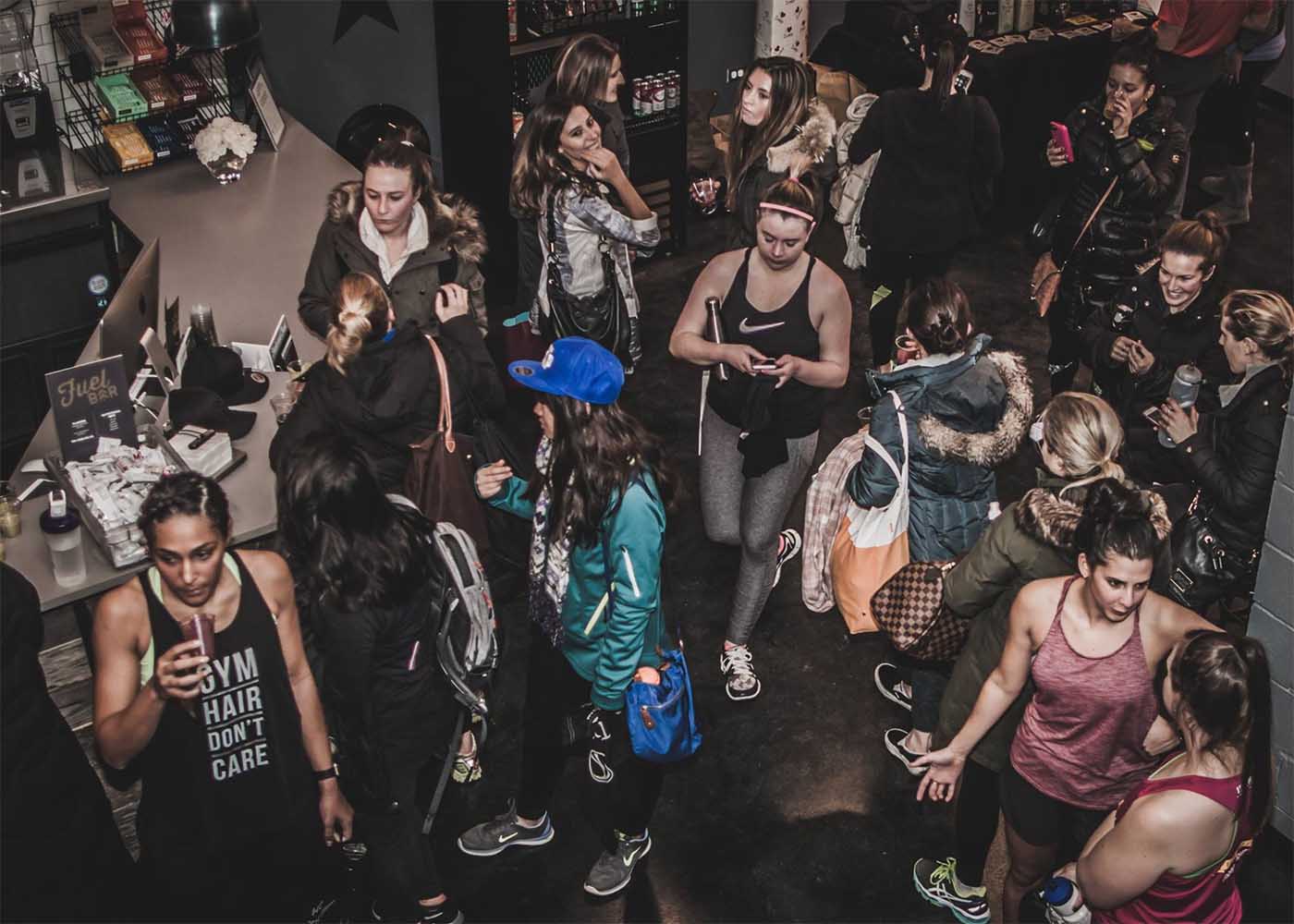 We started planning our first #Sweatworking in January of 2014 and hosted the first event that March. We've been hooked ever since. When aSweatLife started, we spent a lot of time talking about the trainers, workouts and gyms that we love, and this event series gave us a chance to bring people together to experience those things. We've hosted #Sweatworking at least monthly ever since to make it easy to try new things and meet new people. New to the group? Expect to make new friends and experience something new along the way.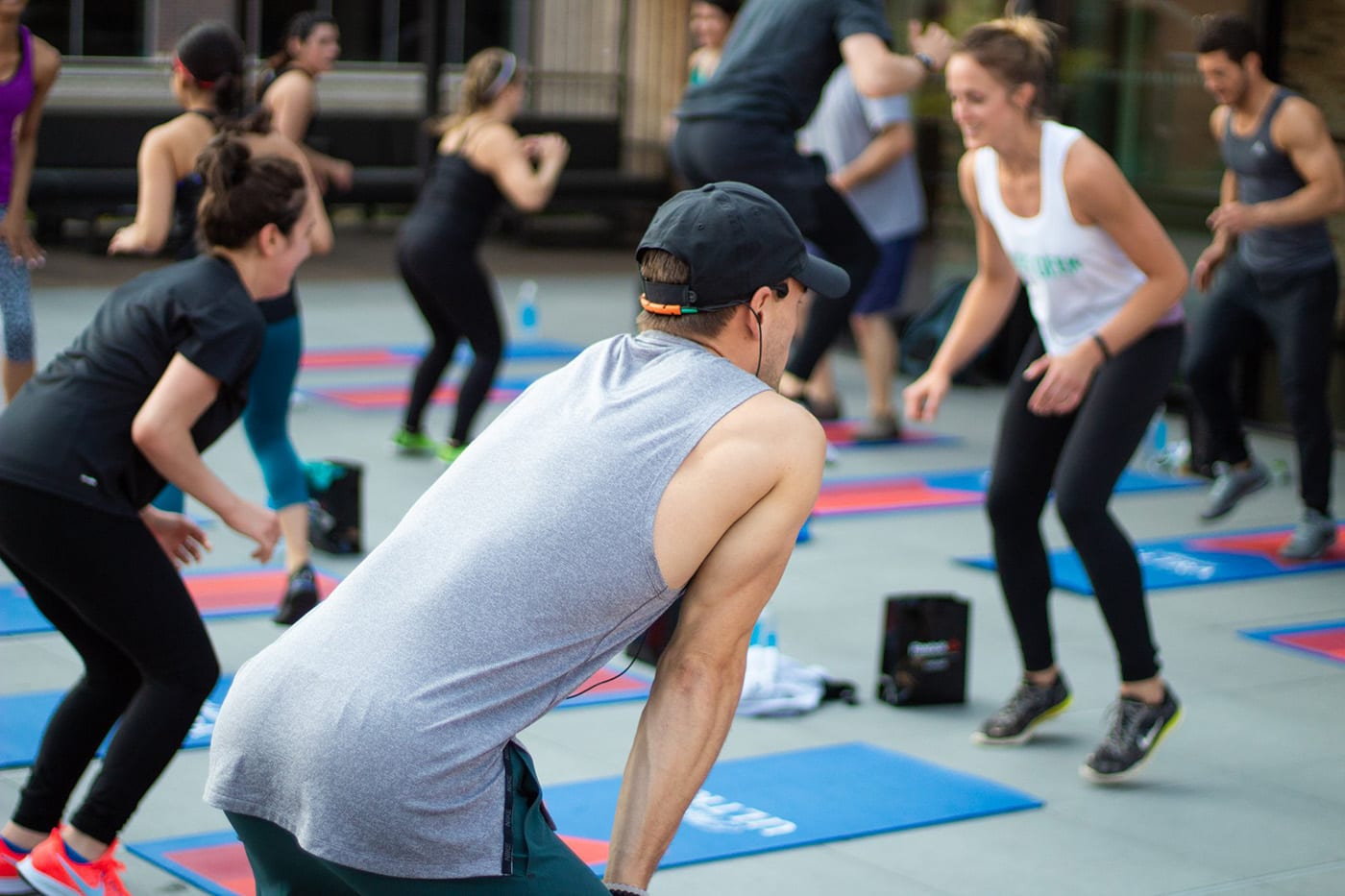 We also host a week of #Sweatworking events that we call, fittingly, #SweatworkingWeek. We host this twice a year – in January and June – to give you multiple opportunities to try new things, meet new people, and kick-start (or re-start) your fitness routine in a way that excites you. 
Typically, we'll end the week that's chock-full of breakfast-and-learns, lunch-and-learns, and workouts across the city with some kind of (even bigger) event on the final day. We call this day the Fitness Festival to close out the week. Every time we host this week, we do it a little differently, to keep you on your toes and excited for what you'll find day after day. Check the #SweatworkingWeek page for updates on the latest #SweatworkingWeek we've hosted or what you have to look forward to.
Leveled up #Sweatworking Experiences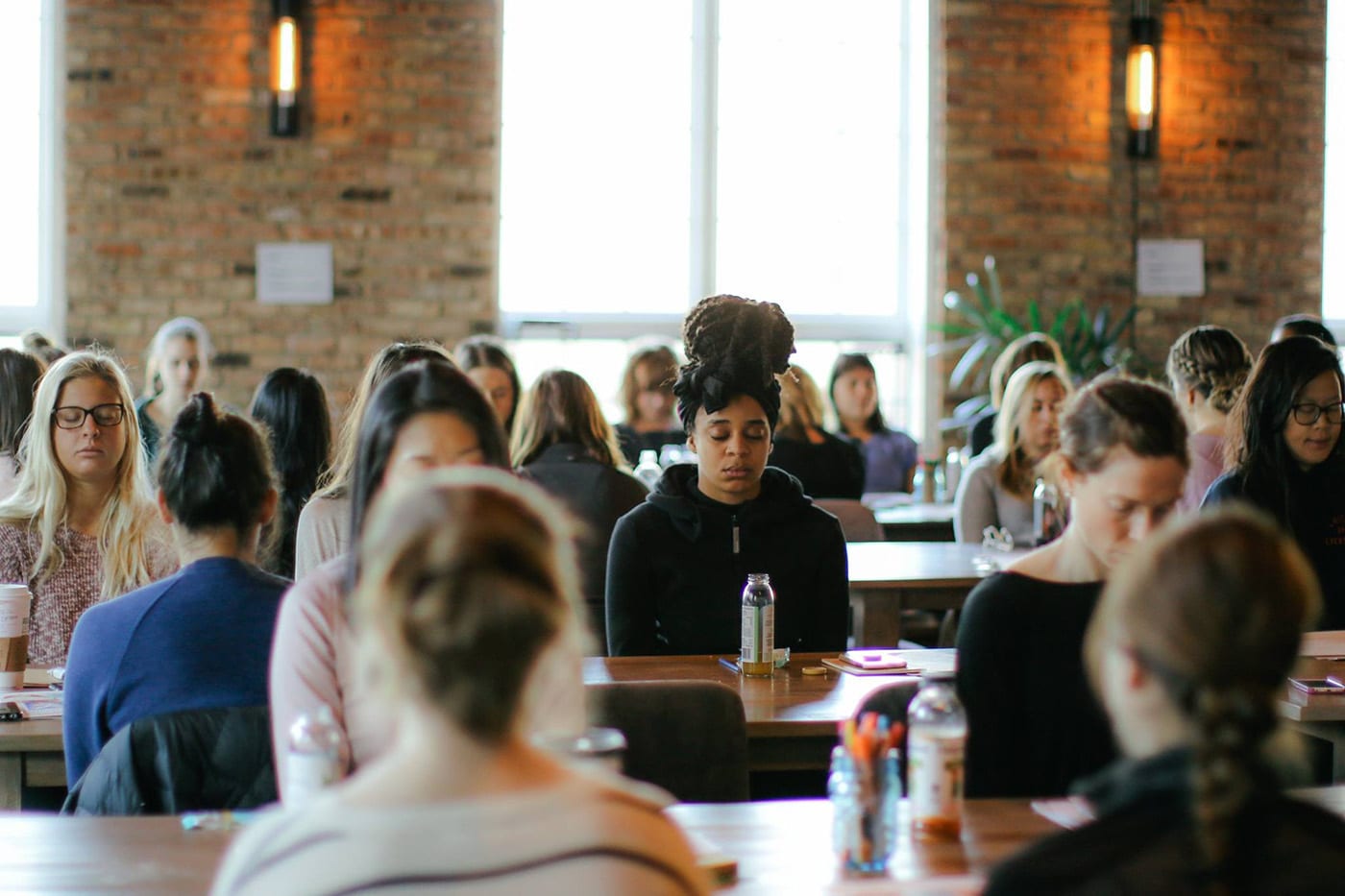 During special times of year, we bring the community together for a more than just trying new things and meeting new people. At least twice a year, you'll find a bigger #Sweatworking event hosted in a larger event space, and it will often involve speakers, continued education opportunities, and other tools to help you live your best life outside the gym.
We've hosted events on Equal Pay Day, including the event April 2018, which was a day full of events including a guided morning meditation and bullet journaling session, a networking lunch-and-learn with Six Degrees Society, a boxing and barre mash-up workout, and a panel of female entrepreneurs who discussed how they overcame barriers in their path to success and how they're paying it forward to other female entrepreneurs today. Make sure to hear about these special events first (tickets to them tend to go quickly!) by adding yourself to our email list.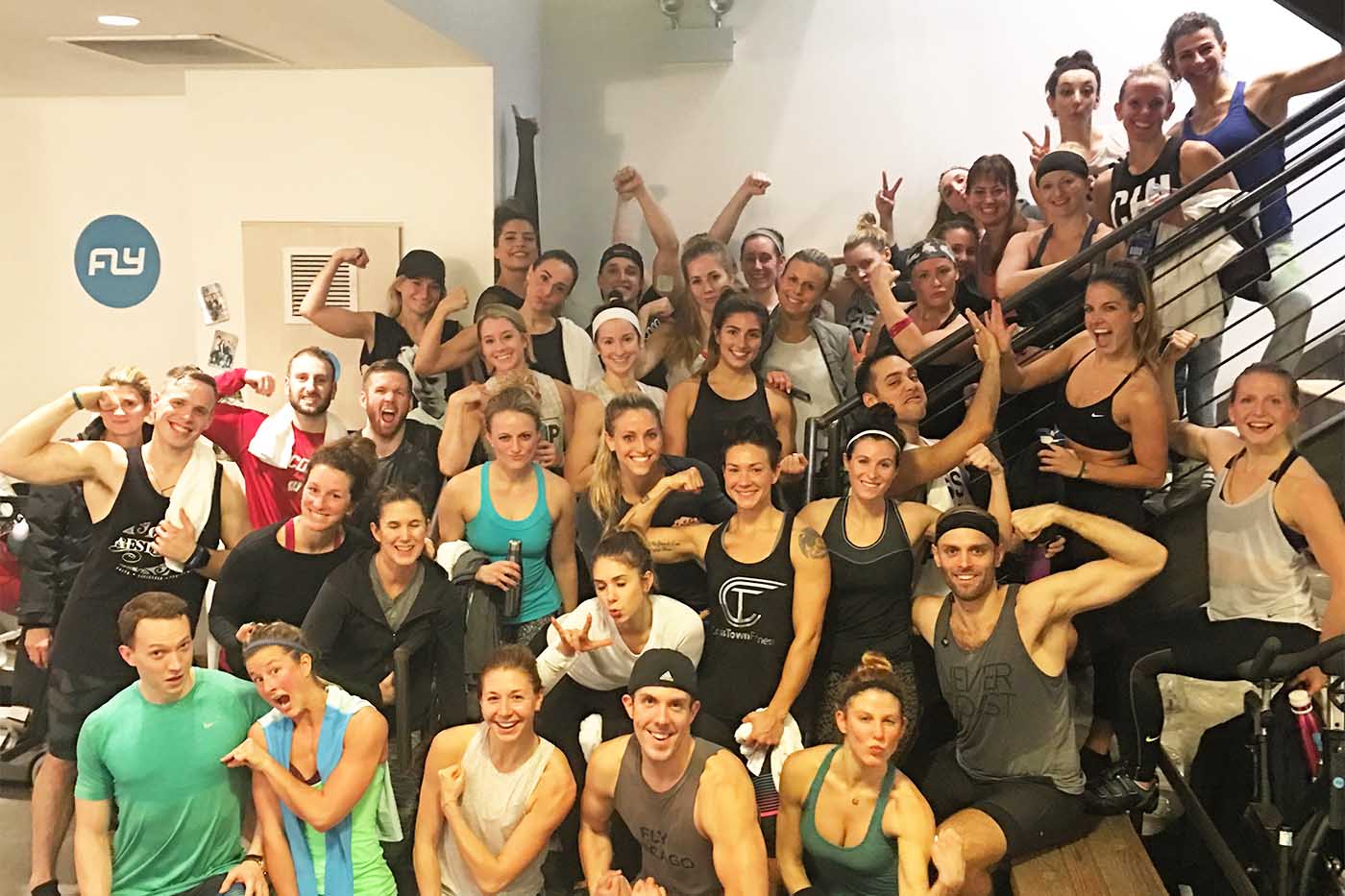 We created #TrainersConnect – a similar kind of event to #Sweatworking – that's aimed to help trainers, instructors, and other teachers find community when and where they're available during the week. Each month, we gather in a different gym or studio in the middle of the day to form deeper connections across the fitness industry in Chicago. All tickets sales are donated to charity, and trainers can expect to make connections with other fitness professionals while getting in a workout and learning something new that will help them further their own education.
In addition to workouts to build community and workshops from industry leaders and experts, continuing educations opportunities through #TrainersConnect include CEC opportunities (like this Power Plate USA workshop for credits) and giving back to the community (like the time we took over gym class at this local high school).