Our community at aSweatLife is inclusive by nature; when we get together for #Sweatworking, we try something new and meet new people in the process. Organically, it has become something we treasure and want to celebrate.
aSweatLife's first team of ambassadors is made up of many of the individuals who made aSweatLife's community what it is today. They're on board with #TeamaSweatLife over the course of the year we're charging them to live their best lives with aSweatLife and providing them with the tools to do so.
We know that physical fitness is one component to living your best life. It might be the most tangible aspect to take control over, but the benefits of taking charge of your health and wellness manifest themselves in every other aspect of your life – from inner confidence to career success to overall satisfaction and happiness in life.
Stay tuned, we'll share all of those tools with you, so if you choose to this your best year yet, we've got your back.
Erica Agran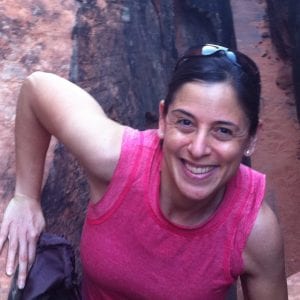 Erica is the blogger behind Erica Finds (ericafinds.com). She "finds" all things health, wellness, fitness, travel, running and more. She is constantly in search of new fitness classes, energy bars, adventures and places to go. In "real life," Erica is works for a healthcare technology company and has been living in Chicago with her husband since 2006, but is still a Jersey girl at heart. You can find Erica online (ericafinds.com) and on Twitter (twitter.com/EAgran), Facebook (facebook.com/ericafinds) and Instagram (instagram.com/ericaagran).
Marquita Anderson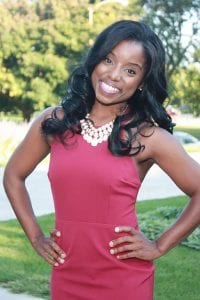 Chicago's Georgia peach pranced her way to the Windy City in 2012 to jumpstart her journalism career. After dedicating most of her life to dance training, fitness began to fill that void left after she hung up her dance shoes. Fast forward to now, this marathoner and proud Spartan lives out the Go Green spirit to the fullest. She volunteers for the Green City Market, creates vegan-friendly food and serves on the board for Michigan State University Black Alumni Association. By day, she works at the news desk and field produces for NBC 5 News Chicago. By night,  a Nike+ Run Club Pacer, an Instructor at bellicon Studio, a tea aficionado and a karaoke diva that can be seen at a bar near you. Follow her at @afitveglife on Instagram.
Ola Babinska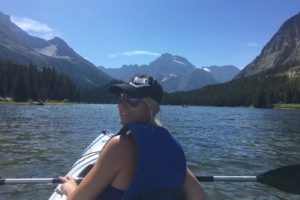 Ola was born and raised in Poland but after moving to the US in high school she fell in love with Chicago and hasn't left since. After getting her finance and management degree from DePaul University, she spent close to 9 years working in a corporate setting. Over a year ago she decided to try something new working for a software start-up. When she's not working or traveling for work, she loves to work out, volunteer with local organizations, enjoy the foodie scene, travel to explore new places and cultures, hike in the national parks, hang out with family and friends or just find anything new and cool to do in her favorite Chi city. Boxing is her current jam but she loves a good high intensity sweat sesh or any aSweatLife event.
Skye Barella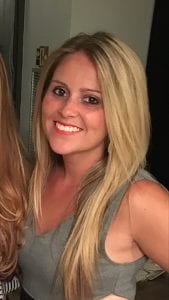 Skye moved to Chicago in 2013 after graduating from Purdue University. After receiving her B.S. in Behavioral Neuroscience she began her career working at Northwestern Hospital. To break up the monotony of the everyday desk job, Skye pursued an interest in fitness. Through word of mouth she stumbled upon the aSweatLife team and it has been a part of their journey ever since. Skye has a love for traveling, reading and discovering unique food and activities in the city. Outside of her love for a high intensity interval class, Skye loves to add in some Pilates and cycling as well.
Stormie Barella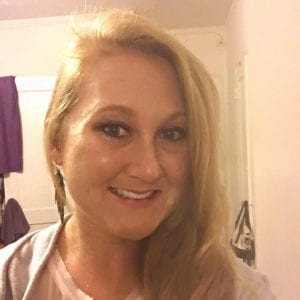 Stormie is a self-proclaimed fitness guru. Growing up in Indiana then attending Purdue, Stormie moved to Arizona for 2 years before making her way back to the Midwest in Chicago. Playing sports since she was young, being active has always been a priority. Working in advertising and marketing since graduation, Stormie currently works for Microsoft on the Bing Ads business. Stormie loves being active. She ran her first marathon in 2016 in Chicago, does yoga, strength training, HIIT workouts, Pilates and anything else she can get signed up for. When she's not working out she is traveling or with family.
Alex Berman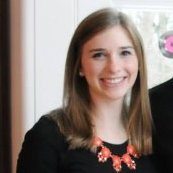 Alex grew up in the northern suburbs of Chicago and returned to the city after graduating from Denison University. During college she studied Economics and played DIII Field Hockey. Alex now works in market research and enjoys a good workout after a long day to unwind. Her favorite ways to sweat are through spinning, HIIT, weights or cardio but is always down to try something new! In addition to working out Alex enjoys reading, traveling, binge watching shows on Netflix and hanging out with her friends.
Natalie Bielski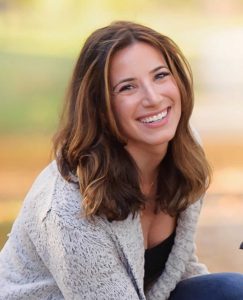 Natalie lives in the western suburbs with her hubby and puppy, Ella. She loves trying out different studios and workouts and is always up for a new class! Some of her faves include stand-up paddleboarding, HIIT, and spin. You can also find her in local triathlons or jogging the lakefront path in Lake Geneva in the summer. If she didn't live in Chicagoland, she'd live in SoCal and spend her days surfing, hiking, and eating a whole lot of sushi. A girlfriend introduced Natalie to Sweatworking a year ago and she's been to several workouts including Flywheel, CAA/On Your Mark, and Chicago Paddle Company. Outside of fitness, she enjoys traveling whenever and wherever, trying new recipes, and Instagramming (find her @FitFabNattiegams)! She's a medical speech pathologist and works on the spinal injury unit at a rehabilitation hospital.
Alina Black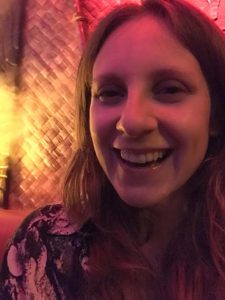 After almost a decade of living in San Francisco, Alina recently moved back home to Portland, Oregon. Recently she and her husband welcomed their son, Soren, who keeps them awake during nighttime hours and makes them laugh during daytime ones. To balance all that Alina enjoys spin, barre and weight lifting classes when possible, or just binge watching TV shows.  She works as an Experience Designer and Researcher.
Cara Brennan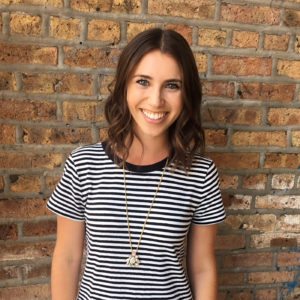 Originally a Jersey girl, Cara found herself in the Midwest for graduate school. With a rigorous academic schedule and a variety of clinical rotations, Cara fell in love with running as her "me" time, therapy, and outlet to relieve stress. She has completed a number of races, including a few half marathons. During the day, Cara works as a school-based speech-language pathologist with students who are Deaf/Hard-of-Hearing. As a cardio junkie, Cara can be found running along the lake front path, jamming out on a bike at Flywheel, or getting her zen on at a hot yoga class. She has some ambitious goals for the upcoming year, including running her first marathon, the Chicago Marathon.
Rachael Bridgman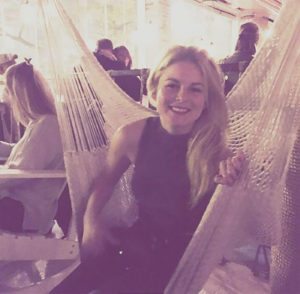 Rachael Bridgman is a transplant from South Bend, Indiana where she went to Saint Mary's College (Go Belles!) for undergrad. Currently, she is a chemist at AbbVie Inc. in the research and development sector (AKA super nerdy corporate America). She loves Chicago for its welcoming Midwest feel and continued ability to amaze her with its beauty, even after living here for almost four years! Furthermore, she's really enjoyed exploring the inviting fitness community here and is excited to spread the good vibes as an aSweatLife Ambassador! She is looking forward to getting stronger in strength AND community together.
Jess Bruns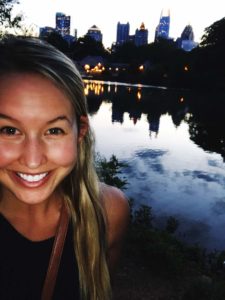 Jess Bruns currently reside in Chicago, though her heart is forever in Ohio. She work in benefits administration by day and spends early mornings, nights and weekends taking classes at Bare Feet Power Yoga, CrossTown or Flywheel, running along the lakefront and cheering on the Buckeyes, Cavs and Browns. Jess grew up competitive swimming and spent many years coaching, including a DIII collegiate team while in graduate school. She is a firm believer in the power of sports, the notion you never regret a workout, water (in any form) cures all things and everything is better with friends.
Mariah Boyd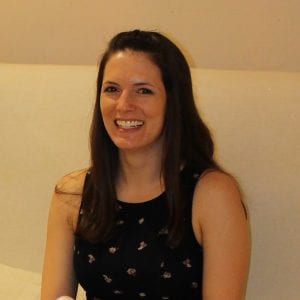 Mariah is a Chicago transplant hailing from Philadelphia. She is a Temple University graduate through and through, getting both undergraduate and graduate degrees at Temple. She has filled her free time with fitness-related activities most of her life, everything from the track team to floor hockey to tap dancing. Her dental profession has made fitness now more important than ever. Mariah took up yoga just about ten years ago to combat the daily physical stress dentistry does to her body. Yoga gave her an introduction to group fitness classes, which has helped make her transition to Chicago seamless. Mariah found her fitness community in Chicago at Tone It Up meet ups and through ClassPass, both of which ultimately led her to the aSweatLife team. Mariah's fitness motivation is the endorphins!
Nancy Castillo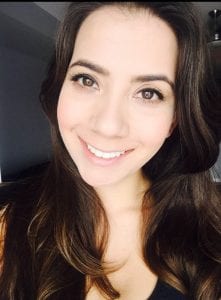 Nancy moved to Chicago in 2002 from Mexico. Nancy spent 2010 in Miami where she took belly dancing and joined a cross training fitness gym. Since then her passion for fitness grew. Back in Chicago, Nancy has worked in the Medical field for the past 6 years and is currently attending DePaul University where she is studying Medical Science and Nutrition. She's learning how to transition from being a meat-eater into a vegan. With that passion for fitness and healthy living, her goal is to get more involved in fitness and be able to motivate more men and women into a healthier life style. To help her do that, she was certified to teach Insanity group classes through Beachbody. In her free time, she enjoys working out and meeting people through fitness.
Hanna Cetkovic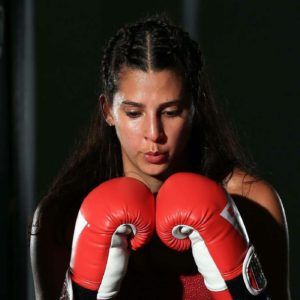 Hanna grew up in a northwest suburb, but now calls Lakeview home and is "never leaving." She is a 20-year pediatric cancer survivor and more recently, an MBA graduate and newlywed! Her idea of a healthy lifestyle includes the option of pizza at least once a week and sometimes counting the walk to the train as cardio. She enjoys bringing people together with book clubs, dinner parties and new fitness classes and rarely says "no" to new adventures. On weekends Hanna is either working out with friends or watching cartoons with her niece.
Theresa Coen
After attending the University of Illinois for college, Theresa left her roots in St. Louis and continued north to Chicago. She started her professional career as an auditor in public accounting, but quickly transitioned to fitness when she realized her 5 am workouts were the best part of her day. Theresa is now an ACE certified personal trainer and loves instructing bootcamp classes at both ENRGi and CrossTown Fitness. In her free time, you'll find Theresa spending time with her dog and husband, traveling, drinking coffee, eating bananas, taking classes and exploring new avenues of fitness!
Clarissa Comer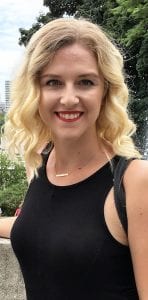 After graduating from UW-Madison, Clorissa moved to Chicago to pursue a career in advertising. Her fitness journey began with training for the BIG10K in July 2014. Since then she's continued to challenge herself through various fitness studio classes across Chicago, spanning from pilates & barre to spin & interval training. The past two summers she has completed two sprint triathlons, while raising money for the Leukemia & Lymphoma Society with a team of coworkers through Team in Training. She's excited for her next fitness adventure with the  aSweatLife ambassador program and can't wait to see what's in store.
Katherine Cronrath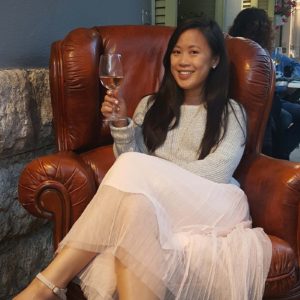 Katherine is a Philly girl through and through. She received her undergrad at Temple and MBA at Drexel before moving to Chicago 5 years ago. Shortly after, she found her love of health & fitness when she joined the Tone It Up, ClassPass and asweatlife.communities. From boxing to spin, she learned that you should try everything once and how everything is better with friends! In her free time, you can find her hanging out with her husband and 135-lb Newfoundland dog, eating and drinking her way through Chicago, traveling, thinking about traveling, or planning her next travels.
Sarah de Jong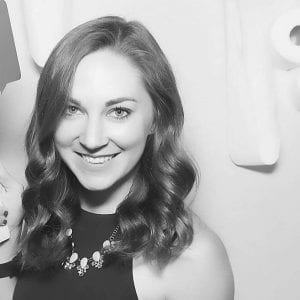 Originally from Nashville, Sarah moved to Chicago in early 2016 to work for Ketchum Public Relations. She graduated from the University of Alabama (Roll Tide!) in 2013, and after working for an independent PR firm in Tennessee, Sarah decided to take a leap of faith and move to Chicago (knowing only one person)! When she's not busy working, Sarah is always fitting in a workout in any way she can. From met-con to boxing to hiking, if it's active, Sarah's probably tried it! In her free time, Sarah loves cooking, trying new restaurants and traveling.
Alexandria Doctor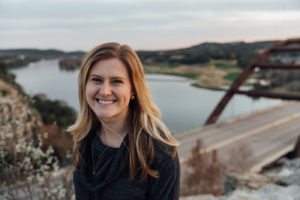 Known to her friends as the unlikely rap aficionado of the group, Alex "Doc" Doctor grew up in Northwest Indiana and moved to Chicago after graduating from the University of Notre Dame.  During college, she studied finance and Spanish and played club volleyball.  A self-made "morning person," Alex loves taking HIIT classes at Sweat at the crack of dawn.  By day, Alex works as a litigation consultant in the construction and utilities industries, leads a volunteer mentorship program, and serves as an ambassador for Ivy Social University.  On weekends, you can find Alex trying out new fitness studios, hanging with friends, repeating something she read in a meme or watching sports.  Follow her at @whatsupdoc14 on Instagram.
Katie Doyle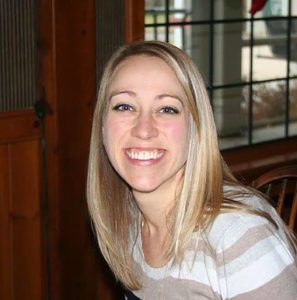 Hi friends – I'm Katie! I'm a true morning person and I (annoyingly) find myself too funny. I consider myself to be a french fry connoisseur and am convinced my blood is 90% coffee. I run the blog Personally Paleo, which is dedicated to sharing Paleo and gluten-free recipes. You can find me frequenting workouts at SWEAT and SoulCycle, but I'm always up for trying new studios. If I'm not working on my blog or working out, there's a 100% chance I'm snuggling my dog and binge watching Netflix.
Alex Etzel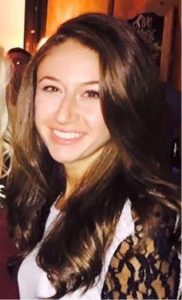 Alex, a suburban Chicago native, has spent her entire life being active. From being put into sports at a young age to taking on any and all fitness classes the city has to offer, she has always loved pushing herself and her peers. Her favorites workouts include HIIT training, lifting, and running which she looks forward to attending after a long day of work as a regulatory specialist. In addition to working out and eating healthy, Alex is a major foodie and loves trying new restaurants around the city. She is also planning on getting her NASM certification in the upcoming year and is excited to see where it takes her.
Shannon Flanagan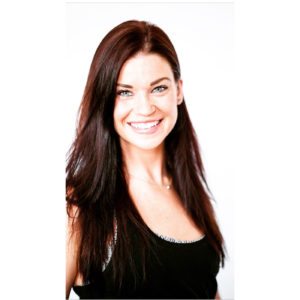 Fitness and a healthy lifestyle have always been important aspects of Shannon's life. Shannon participated in many sports while growing up, but she focused mainly on softball. The highlights of her softball career were winning the AFA National Championship and representing the United States for a season in Europe. After softball ended, Shannon became passionate about running. She has completed nine full marathons and one ultra-marathon.
Shannon earned her personal training certification in 2007. Soon after, she decided to move to Los Angeles. For 5 years, Shannon was the Operational and Program Manager at a private gym on the Yahoo campus in Burbank, CA. Shannon relocated back to Illinois in the summer of 2014 where she continues to private, semi-private, and large group coaching sessions.  You can catch her in the West Loop at Cycle X Studio and Crosstown Fitness for group classes, and FitPro West for individual sessions.
Shannon is certified personal trainer, Kettlebell RKC coach, and nutrition coach that truly believes the right nutrition and movement are the best medicine for your body.
Erica Friedman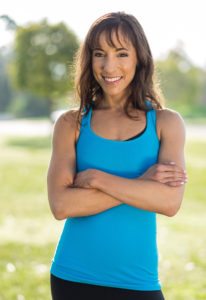 Erica is a San Diego-based athlete and yogi passionate about helping others live happier and healthier lives. Her blog, Sprinkles and Sit Ups, is all about her two favorite things, food and fitness. She love how fitness challenges us and introduces us to new people (sweaty friends are the best). Erica is that person at the gym who says hello, takes a sweaty selfie and gets to know everyone. She entered a half-marathon a day before race day to impress my boyfriend (now her husband), competed in two NPC Bikini bodybuilding competitions, has a dog named Macaroon, and the key to her heart is through laughter and good food (more specifically–frozen yogurt).
Kate Frydryk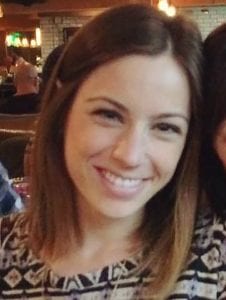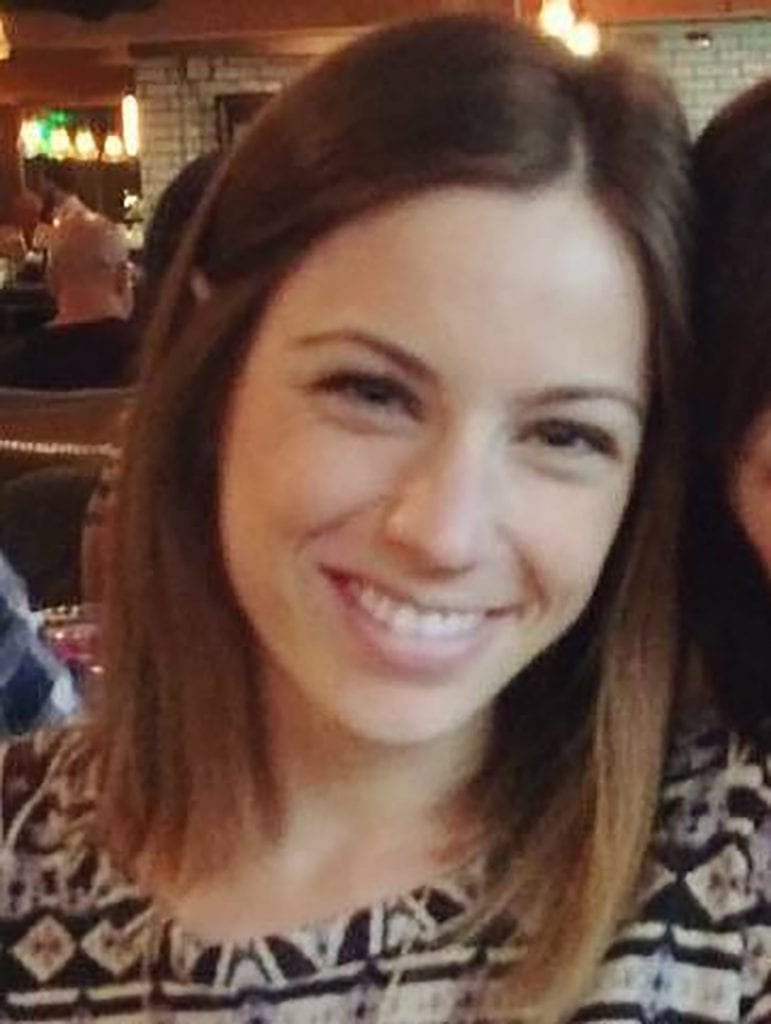 Kate grew up in the suburbs outside of Chicago, so making the move into the city after graduating from Indiana University in 2014 was a no brainer. Kate studied Business Economics and consults in technology to help clients build cool mobile apps. An avid soccer player growing up, Kate took a break from playing in college and rediscovered her love for fitness when she graduated. She ran her first marathon in 2015 and has some ambitious goals for 2017, including running the Boston marathon. Outside of running, Kate does just about anything that keeps her moving, including spinning, weight lifting, rowing and yoga. In her free time, she cooks healthy food, eats a lot of peanut butter, and enjoys sci-fi and historical fiction books.
Jenn Grimmer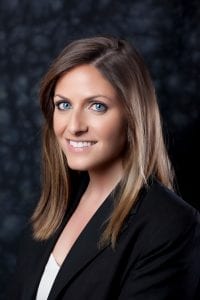 Jenn grew up in Woodridge before studying finance at the University of Illinois. She is currently a CPA by day and Booth MBA student by night. Jenn is also on the Board of a local non-profit, Imagination Theater, which educates students about bullying prevention. Her favorite workouts include running along Lake Michigan, Pilates at Equinox, Nike Training Club and #Sweatworking! If you can't find her at any of those places, she's likely hanging out on her rooftop, at a music festival or working as an extra on Chicago Fire.
Eileen Hogan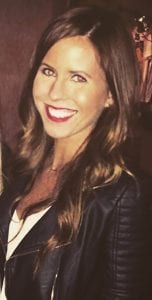 Eileen spent most of her life in St. Louis (go Cardinals!) before making the move to Chicago five years ago. During the day, you can find her working at a recruiting firm downtown. She developed an interest in fitness after college and loves trying new classes around the area. Her favorites include HIIT and spinning, but she can't pass up a run outside when it's nice out.  In her free time, she enjoys cooking, drinking wine, and asking strangers if she can pet their dog.
Amanda Huebner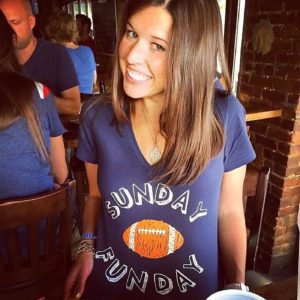 Amanda is proud to be a Jayhawk, born and raised in Kansas City. She went to the University of Kansas and later moved to New York to work in event planning. This led her to the Tribeca Film Festival and around the country to work in production for film festivals including Sundance. In 2014, Amanda moved to Chicago and quickly found aSweatLife. She decided to make the jump into the fitness industry, getting her ACE certification and a job at ENRGi Fitness. She now teaches at ENRGi and Yoga Six, and is on the Associate Board for Recovery on Water, a rowing team for breast cancer survivors. Even though she's training for her third triathlon, she will never say no to a margarita, ice cream or Sunday Funday.
Whitney Jones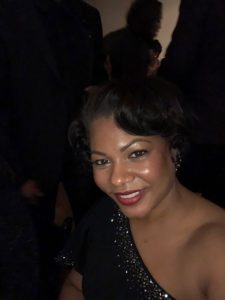 Working on being in the best shape of my life, I am beyond excited to join the Sweatlife Ambassador Team. A midwest girl at heart I was born and raised in Indianapolis, IN and have lived in the Chicago area for 3 years. My favorite ways to sweat include strength workouts, bootcamps, yoga/pilates and rebounding workouts. I love the added bonus of working out with friends to make a sweat session even more fun. I am looking forward to connecting with others to explore new ways to sweat, and setting new goals to reach as it relates to fitness. 2018 is a milestone birthday year and I have a huge goal that I plan to crush!!
Melissa Kaye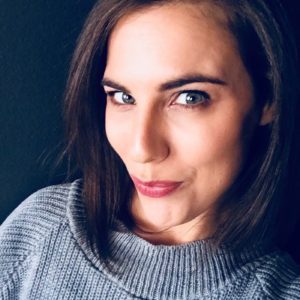 Melissa was born and raised in Chicago, 'burbs if she's honest. After a few detours to Los Angeles (and another to law school, but let's not talk about that), she's back in the Windy City working in Film/TV Production. Melissa has been a part of a variety of movies and television shows including MAN OF STEEL, BONES, CHICAGO PD and her latest THE CHI. Check it out Sundays on SHOWTIME! But that Hollywood life ain't all glitz and glamour. Those 12+ hour days take their toll and Melissa found fitness to stay sane and battle the bulge caused by craft services. Now, when not stuck on set, you can usually find her in a strength or HIIT class pretending she's a badass, but she's also been known to binge on boxing and pilates. Follow her antics on Instagram @honeybeedove.
Mary Kesinger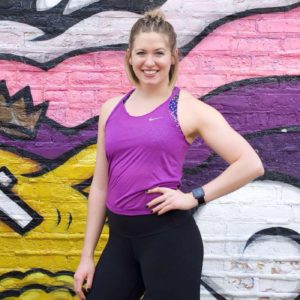 Mary is a trainer by morning, marketer by day and writer by night. Although she grew up a dancer, she has yet to find a workout she doesn't love. Her bucket list goal is to run a half marathon on every continent! As a NASM-Certified Personal Trainer and behavior change specialist, her first book, "Run My World: How I Empowered Myself Through Fitness," will be available on Amazon in February.
Melissa Klauda
Born and raised in the Minneapolis suburbs, Melissa grew up running cross country and nordic skiing but feels like she struck fitness gold when she moved to Chicago five years ago. Since living here she ran three full marathons (training for her fourth in 2018!), countless halves, 10-milers and is also a ClassPass addict. Melissa has the fitness community here to thank for pushing her to do things she never thought possible, and that continues to be her mission for others. When she's not running or in class, you can find her grocery shopping and cooking at home, taking in all the live music she can get and exploring Chicago's ever-evolving food and drink scene.
Connie Kulczycki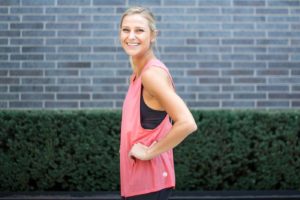 Connie (Constance) is the blogger behind Constantly | A Blog for the Girl on the Run, a running turned overall health + wellness blog. She is constantly on the move, running from her job to workouts to brunch dates with friends. While 2018 is the year she's focusing on her BQ marathon goal, she also loves to sweat at HIIT + yoga classes around Chicago. Born and raised in the suburbs, Connie works as a digital media manager and enjoys traveling, reading, and cuddling with her puppy Lu. Follow Connie's adventures on Instagram at instagram.com/ckulll.
Tahnee Lacey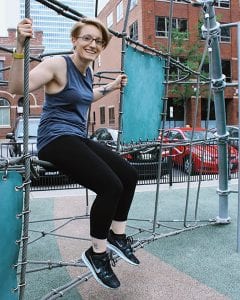 A native of MA, Tahnee Lacey moved to Chicago ten years ago to study improv and has since taken her "yes, and" skills to the fitness world. An avid runner, she has run six half-marathons, two marathons, an ultra and is looking forward to more running adventures. She regularly cross trains including taking regular group fitness classes, yoga and has a love/hate/love/hate/love/seriously why the rope/love relationship with HardPressed Strength. Tahnee is an ACE certified group fitness instructor at Coop and blogs at both TrainerTahnee.com and City Fit Girls. She also loves cats, hipster nonsense and donuts.
Julia Lynch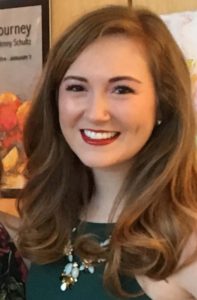 Though born in Ohio, raised in Atlanta and currently living in Manhattan, Julia spent three years in Chicago after graduating from the University of Notre Dame, where she majored in Finance and Anthropology. After running her first half-marathon in college, Julia fell in love with the pursuit of fitness and the community it brought to her life. She even hopes to achieve her NASM CPT Certification this year. Living in NYC since summer 2016, she's discovered new favorite studios, like EverybodyFights and Spider Bands, though misses her Chicago standbys, SWEAT and Studio Three. Find her on Instagram @jmlfitlife!
Mary Mapes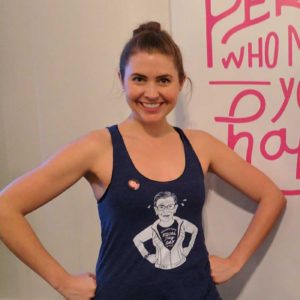 A proud native of Chicago, Mary loves the city life and will happily chat for hours about how Chicago is the best city in the world. After graduating from Loyola University of Chicago with a degree in Political Science, Mary job-hopped through many industries before landing in finance. When she's not at her day job, Mary enjoys lifting, HIIT, NTC and dancing. She also doesn't own a car and loves that she can get most places by foot!
Kiersten McCartney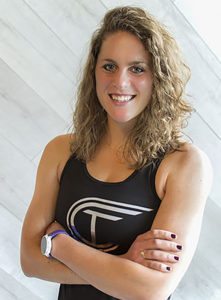 Kiersten is a native New Yorker and proud Ohio State Buckeye, who loves to call Chicago home. She is a lifelong runner and believes in the combined strength of the body, mind, soul and spirit. Kiersten is a coach by nature, working as an exercise physiologist at the Shirley Ryan AbilityLab with clients who have a neurological condition (ie: spinal cord, stroke, etc.), and challenging endurance athletes through her business RunYourDays. Kiersten believes in the power of each individual to work hard to become their best self, and pushes herself daily to learn, grow, and train to be the coach athletes deserve.
Maggie Michalcyzk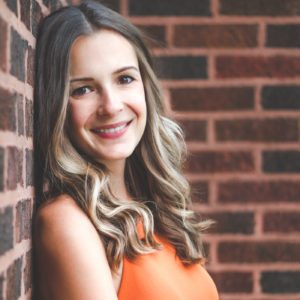 Maggie is a registered dietitian with a passion for helping people achieve their health and nutrition goals. Born and bred in the suburbs of Chicago, she graduated from Michigan State University (Go green!). When Maggie's not in her kitchen cooking and baking up a storm for her blog, she's drinking kombucha and planning her next trip! She likes sweating it out with HITT, yoga and barre classes whenever she can. Her favorite food? Anything pumpkin! You can see just how serious she is about that on Instagram over at @onceuponapumpkin.
Elise Navarro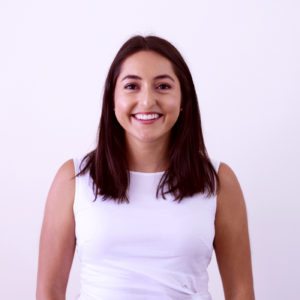 A Minnesota native, Elise moved to Chicago in 2010 to attend Loyola University Chicago, where she earned her degree in Marketing. She enjoyed Chicago so much, she decided to stay! Elise now works in digital media analytics for a global advertising agency. Outside of the office, Elise enjoys trying new fitness classes (everything from yoga and barre to HIIT and spinning), cooking and working on her Pilates teacher certification. As an aSweatLife ambassador, Elise hopes to grow her connections with fellow fitness enthusiasts and encourage those around her to try something new.
Mari O'Neill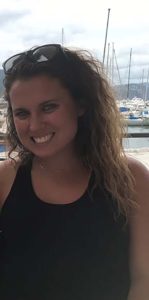 Mari O'Neill lives in Cleveland, Ohio, AKA "The Land," and is an elementary teacher with a love for traveling. She is a former DIII soccer player and coach. Her true appreciation for working out started when her soccer career ended. She had to find fun, competitive ways to stay fit – which is why she loves Orange Theory Fitness, Grooveryde and Rise Nation so much! Working out is her outlet, stress reliever and what she looks forward to most during the week. She is passionate about all types of workouts and exploring new ways to do so. She enjoys making her workouts part of her social routine and finds it a great way to keep engaged in what Cleveland has to offer.
Jess Palo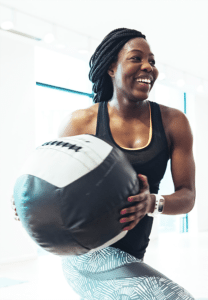 Jess is a health and fitness enthusiast. As a former D1 soccer player at Northwestern University, training is her new sport. She is always on the lookout for fun new ways to hone, refine and push her body's limit. Coming from a team sport, she fully believes in the power of  "We" to inspire and drive the "Me." Together is better. She enjoys a wide range of physical activity and aims to maintain balance between her fitness endeavors and life. In her spare time she enjoys kicking it with friends, reading, traveling and trying new recipes.
Allison Parker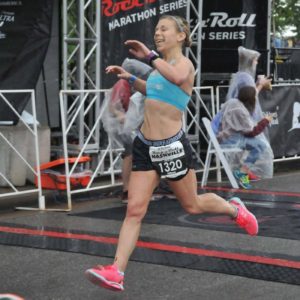 A registered dietitian for 10+ years, Allison began her career working in a hospital. She became frustrated after hearing patients tout the latest fad diet, pill, or miracle food and after 2 years she left to obtain a master's in nutrition communications from Tuft's. While there, Allison ran her first marathon and realized her true passions: running, food and helping others. She currently combines her love of food, fitness and communications in her role as Director of Nutrition Science & Partnerships at National Dairy Council. Outside of work, Allison's 'side hustle' consists of providing nutrition counseling to endurance athletes. For more about Allisonand her services, check out her blog.
Tara Pavlatos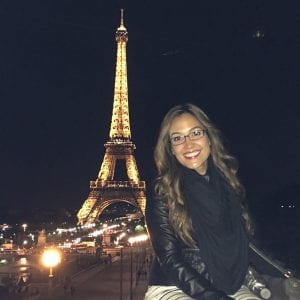 Tara is a born and raised Chicago girl who enjoys everything and anything the city has to offer.  She loves spending time with family and friends, lives to travel, runs along the beautiful lakefront and likes trying new workout classes. A proud Illini business graduate, she's been in a corporate setting for 8+ years where she started her career in finance at a CPG company and recently moved over to a software start-up to explore a new opportunity.  She can often be found at live music shows or enjoying a delicious glass of rose after a long work week (or a #sweatworking event of course!).
Jacelyn Pitre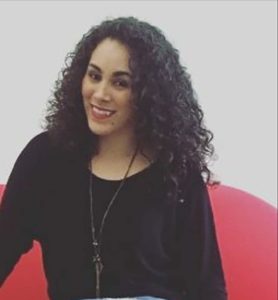 Jacelyn Pitre was born and raised in Chicago and is a licensed social worker that works with the disabled and elderly. Jacelyn considers herself a runner who, after several injuries, is enthusiastically getting back into the sport. Jacelyn and a friend even started the journey of completing the seven world major marathons. Having already completed the Chicago Marathon twice, the next stop will take her to Berlin in 2018. She is running on behalf of Mencap which is an organization that advocates for people with disabilities. In between marathon training Jacelyn fills her time with strength training , boxing, yoga and anywhere asweatlife can be found .
Kerry Pochinco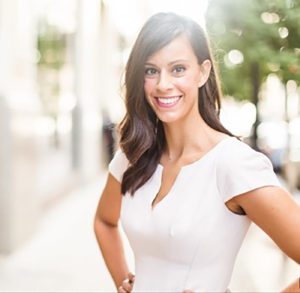 Kerry moved from Indiana to Chicago just 3 days after graduating college with only a job and has never looked back. Going on 6 years in the city, she is a lover of all active things. Kerry is a Pilates teacher in training, hoping to teach classes in her spare time of her job in advertising for Bing at Microsoft. Kerry's current favorite workouts include Pilates reformers, HIIT, Strength training, and Boxing. Besides trying new workouts in the city, you can find her traveling, walking her dog Panda, and beating her husband in tennis.
Brittany Reamer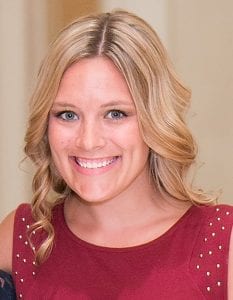 After struggling for years to find a workout that was both efficient and enjoyable, Brittany took her first group fitness class in 2012 and has been hooked ever since. Among her many roles, Brittany is an Executive Assistant, a MBA Student, an ACE Certified Group Fitness Instructor and a dog mom.  When not working or studying, you can find Brittany sweating it out in various gyms around Chicago, dancing to Beyoncé or cheering on the Buckeyes!
Jamie Regan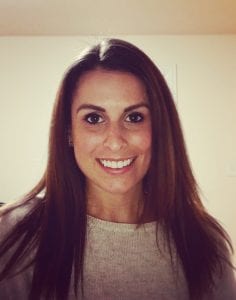 Jamie grew up in the northwest suburbs of Chicago always active in sports. In high school her main focus in athletics was soccer and volleyball. While attending Illinois State University she received her degree in Community Health Education. During her time at ISU she found running as a new way to combat any college stressors. Currently, she works in corporate wellness full-time and part-time as a KIND ambassador. On the weekends you can find her trying out new fitness classes, training along the lake front or cheering on her favorite Chicago sports teams!
Nikita Sawlani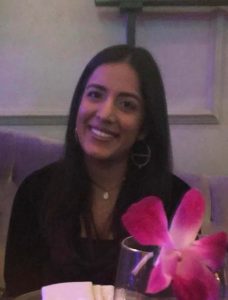 Chicago born-and-raised, Nikita is a graduate student pursuing a Master's in Nutrition and Wellness. She loves animals, traveling, Bollywood music and movies, and smiling! From paddleboard yoga to half marathon training, Nikita is always looking to try new and thrilling workouts. With over 20 years of dance experience, including collegiate national competitions and professional choreography, her passion for South Asian culture combined with her enthusiasm for fitness led to her certification as a BollyX instructor.
Karen Schnell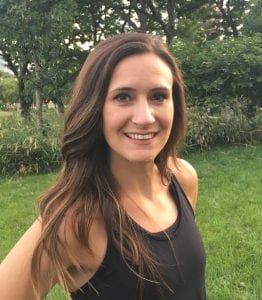 Karen has been living in Chicago for the past 6 years and started her fitness journey just a few years ago. From barre, to aerial yoga, to interval training, to running 5K's, to completing her first half marathon in 2015 and now hopefully running the Chicago Marathon in 2017, Karen knew that fitness wasn't just a hobby anymore. She became a certified personal trainer with NASM in July 2016. Although she loves sticking to a healthy lifestyle, she doesn't mind indulging in a guilty pleasure here and there (she'll never say no to a donut!), as a reward for all the hard work. She is looking forward to being aSweatLife Ambassador and bringing sweaty friends and fitness together.
Kelly Snyder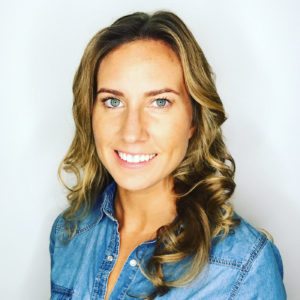 Growing up in the Chicagoland area, being active has always been a big part of Kelly's life. It has come in waves over the years but she has been on a steady stream of activity. There are so many amazing studio options around Chicago, along with running on the always stunning lake path. She loves every sweat session she comes across. By day, she works for a Women's Cancer Association as their Director of Meetings. She is currently enrolled in the Institute of Integrative Nutrition's Health Coaching curriculum. Kelly is always looking for a challenge, whether it be yoga, HIIT, cycle or something brand new. Her passion for health and fitness is #REAL!
Sarah Stanley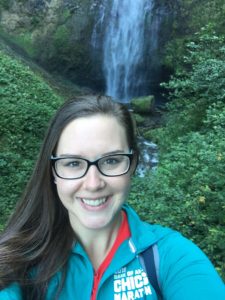 A few years ago, a coworker told Sarah in a casual conversation to "get a hobby" and she took it to heart. Sarah signed up to run the Chicago Marathon in 2015 and committed herself to training and completing the marathon. During this experience she found much more than a hobby – a crew to run with, a love for fitness and being active and the self-confidence to train or take classes alongside stronger more experienced athletes without being intimidated. You can find Sarah on the lakefront trail or trying out new studios or workouts.
Mark Tudela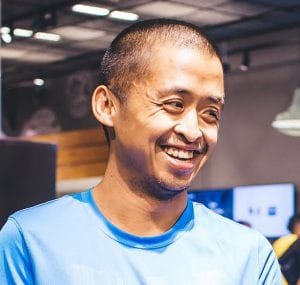 Believe it or not, Mark was an overweight kid in college. One day Mark looked in the mirror and decided to make a change. Several bootcamp classes and multiple marathons later, fitness is now a part of his daily life. His motto is "everything in balance." aSweatLife has given him access to an awesome group of individuals – those who he looks up to, those who inspire him, those who give him never ending motivation. With this ambassadorship he is hoping to help and inspire by setting an example for others. We don't become a community without strong support.
Kelsey Waag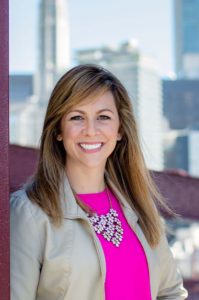 Raised in a small town outside Madison, Kelsey grew up being active through sports including volleyball and soccer, and helping out on her parent's farm. With a BA degree in Information Technology, she works in Information Security Risk Management and is involved in her organization's Wellness group promoting health and fitness. With a sweet tooth, she balances her love of ice cream and cupcakes with various fitness classes including yoga, spin, and HIIT.  She is a believer that health and wellness is about how you feel, both mentally and physically, and being grateful for everything your body allows you to do. When not in Chicago ,you can find her on the beach at a yoga retreat, or exploring a new, foreign location.
Ashley Webb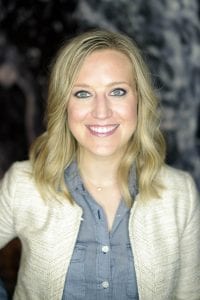 Focused on healthcare marketing during the day, Ashley is an avid ClassPasser who loves nothing more than a good sweat sesh. Born and raised in small town Kansas, Ashley has lived in Chicago for over ten years and currently calls River North home. Faves include playing around in the kitchen, traveling/planning the next trip and enjoying every last second of summer in Chicago.
Keely Wells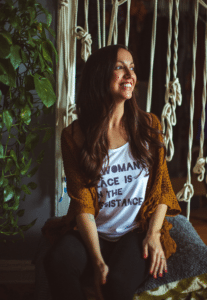 Keely lives in Chicago and absolutely loves trying any and all new workouts! She'll tell you she is a runner first because it's free, you can do it anywhere and she's met the greatest friends of her life doing it. She is excited to be part of such an amazing community of such strong, smart and overall badass people!
Maria Fernanda Wetzel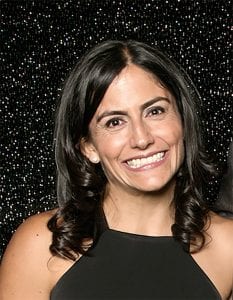 Maria Fernanda Wetzel was born in Ecuador and has lived in Chicago for almost 15 years. She has a Master's Degree in Early Childhood education, a Bilingual/ESL endorsement and a certificate in Baking and Pastry. She has been a teacher for over 10 years, but also has a home based business baking delicious treats. She loves reading, traveling, exploring new restaurants with her family and crafting with her daughter. When she is not having fun with her family, she is also passionate about running, exercising and finding the best ways to stay healthy and strong.
Maggie Wolff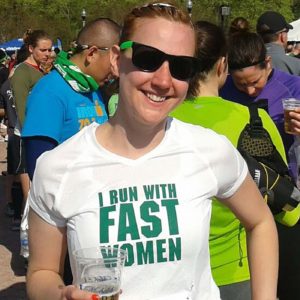 Maggie "runs with fast women" and loves encouraging others to love what their bodies can do, not just what they look like. For years, she only ran to chase soccer and volleyballs, until her best friend (an ultramarathoner) convinced her to sign up for a half marathon, which became an addiction and she has run over 60 races to date. After being sidelined with runners knee, she discovered the joys of weightlifting and strength training and ended up completing a Spartan Race. These days you'll find her running the streets of Chicago and working out all over via ClassPass. By night you can find her on stage performing burlesque as Kitten Von Purr or arm wrestling with the Chicago League of Lady Arm Wrestlers (CLLAW). With a degree in communication and a love of data, she is a self-proclaimed "data storyteller," currently working in marketing, and also a pro bono consultant with the Arts & Business Council of Chicago. You can read her blog at MagMileRunner.com