5 Ways to Make Friends as a Mom
Almost exactly two years ago, I packed up my family of four, moved 1,700 miles across the country, and quickly turned into a stay-at-home mom as we set out for an adventure and became a family of five in a new city.
Despite wanting to move, I remember crying to my husband and asking him, If we hate Texas and don't make any friends, can we move again? To which he responded, of course.
Thankfully, we didn't need to do so because, in just less than 24 months, we've acclimated into our new town and made friends who've become family — we even spend the holidays with them. And while I do feel like we were extremely lucky, there are a few great tips I wanted to share from this experience in case you're trying to make mom friends.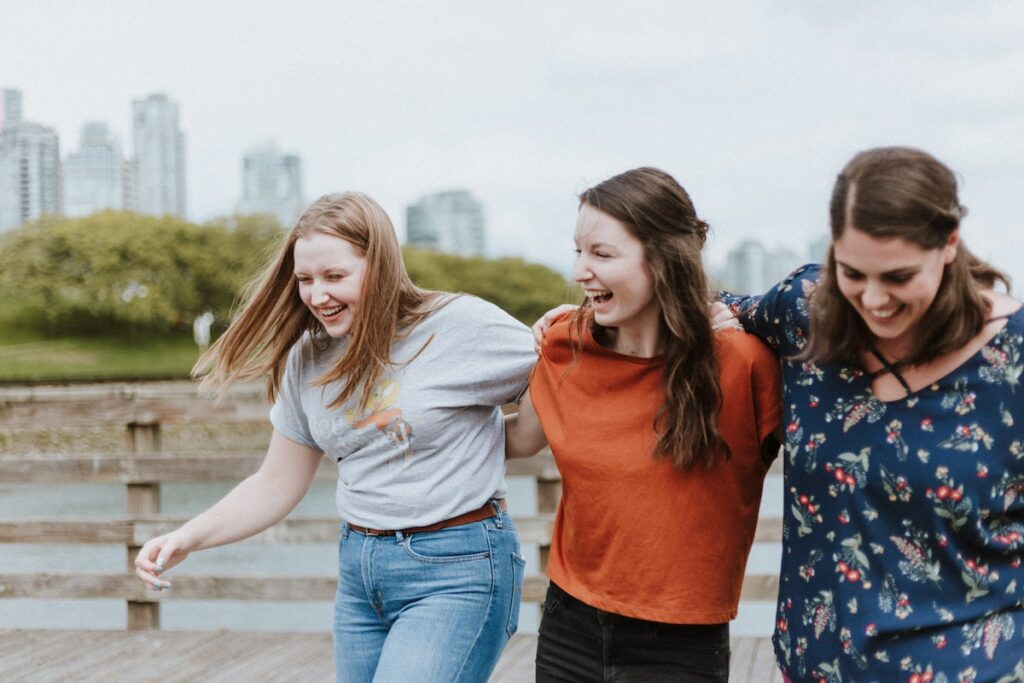 1. Join your local mom group and neighborhood group on Facebook
I had NO idea there were so many Facebook groups out there. NO IDEA. But chances are, there's a local mom group for your town, neighborhood, and any of your interests. For example, when I moved to Austin, Texas, I joined a Crunch moms group, a bad moms group, a local neighborhood moms group, and more.
Join them all. Be vocal and introduce yourself. Arrange for a playdate to mingle with the other moms at a public park. I've made some really great mom friends just from joining these mom groups!
2. Visit your local library for storytime
This is a free way to meet other moms with kids the same age as yours. Both of my girls have met great playmates through going to weekly storytime. Often, we'll invite other families to a local park afterward. 
3. Make conversation with other moms at the park
I remember coming home from the park one afternoon and telling my husband that I asked another mom for her number and it was SO AWKWARD! But here we are two years later and we're still having park dates and even family outings with that same family. Chances are, what you think is awkward the other mom appreciates as your attempt to bridge a friendship. 
4. Stay and watch your kids at activities (aka put down the phone and mingle)
Dance class gives me exactly 45 minutes to make a grocery list, check my emails, and make phone calls or doctor appointments I can't otherwise do with my toddlers. However, it's also a missed opportunity to chat with the other moms and attempt to make new friends. So watch your kids' activities (I mean, they also appreciate when they see mom watching through the window too) — and put that phone down! 
5. Organize a potluck in your neighborhood
I used to think these were a thing of the past — but here in Texas, there's always a potluck, block party, neighborhood wine night at our amenity center, etc., going on. If your neighborhood doesn't have one, be a leader and start a Friendsgiving or 4th of July block party. These are great opportunities to meet your neighbors that turn into friends. 
The bottom line: Making friends as an adult is definitely WAY harder than it was as a kid or a college freshman — however, there are some easy ways to make friends with other moms through your children. Give these tips a shot and see what happens!