8 Ways to Make Friends After Moving To A New City
It can be difficult to make friends as an adult. Gone are the days of being surrounded by a cohort of people your own age who are, just like you, looking for new people with whom to hang out. In high school and college, making friends seemed like it was part of your schedule. As a grown-up, you're on your own, and the onus is on you to find friends.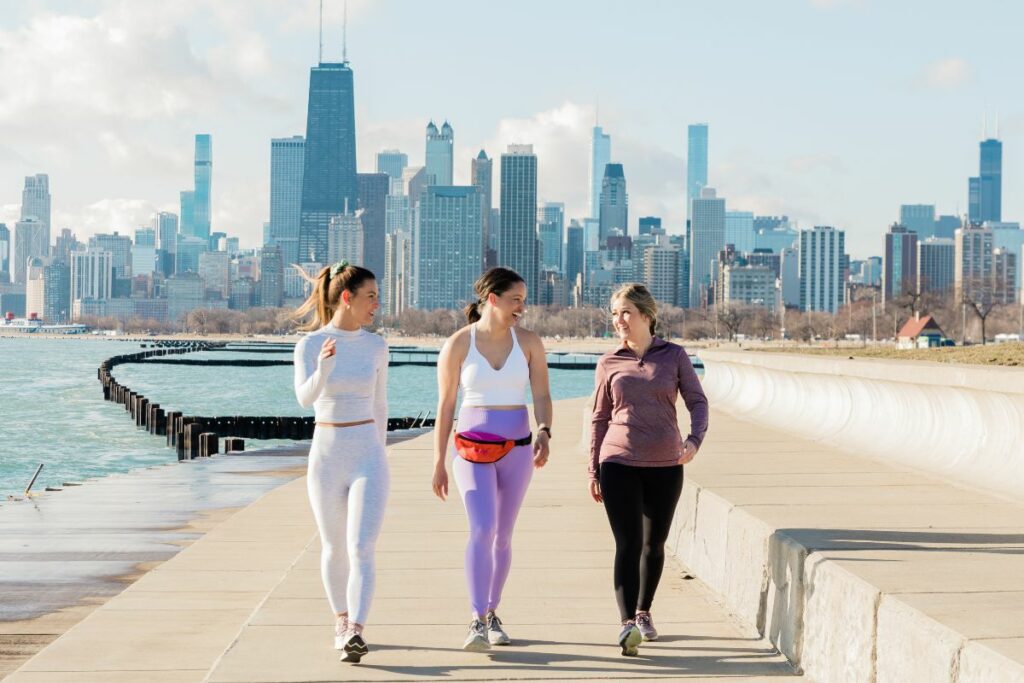 The concept becomes all the more challenging when you move to a new place where you don't know anyone. Personally, I've lived through this multiple times; my last three moves have been to Chicago, Indiana, and Tucson. Turns out, our Ambassadors have been in the same boat as well. We asked them for some advice on how to befriend folks in a new location. Here's what they said:
Running or walking groups
Nimbe Juarez, who moved to a new city last May, and Anchisa Pipatpinyopong both mentioned meeting people through organizations like these. If you're looking for one in your area, check out the Road Runners Club of America website, where you can search for a local running group by city and state.
If running's not your thing and you live in the Chicago area, AJ Livsey suggested a weekly walking group called Chicago Girls Who Walk.
Other workout groups
This suggestion came from multiple ambassadors, who pointed to the gym or other sports groups as ways to meet people. For instance, Alexis Rosales, who moved to Chicago in February 2020, said she joined a beach volleyball rec league. Maggie Wolff noted that lots of individuals make friends through the November Project, a free fitness movement with groups across the world.
Juarez, Kelly Deters, and Sarah Piggott said they've had luck using the social networking app. I used Meetup myself to find a book club in Indiana. The tool is easy to use, and you can search by your interests to pinpoint groups you'd like to try.
The pool
If you love to swim and it's warm where you live, try hanging out at the pool. Piggott mentioned that she's met people there. Deters has as well, since "it's the only thing to do in Texas [from] April through September," she said.
aSweatLife
Shameless self plug. But in all seriousness, a few ambassadors — Deters, Pipatpinyopong, and Kelly Matkovich — mentioned that they've made friends through the aSweatLife community. There are numerous ways to get involved, from our ambassador program to #SweatworkingWeek.
Work
Yes, it's possible to meet people through your job. Dana Farber, who moved to California in 2019 and then went back to Chicago, said that's how she found friends. Rosales did the same. "I met a new friend at an out-of-state work conference where we both learned we were based in Chicago," she said.
Neighbors
Why not meet the folks next door? Pipatpinyopong and Matkovich both noted that getting to know their neighbors was a successful way to make friends.
Alumni groups
Try connecting with people who also attended your school, since you already share a common interest. Deters said she's met friends through such alumni groups and watch parties for sports teams. To search for one in your area, use Facebook or your alma mater's website.
Hopefully this handful of ideas will help you get started on your friend-making journey. On a final note, consider the fact that once you start meeting people, it gets easier to meet more people. A few ambassadors attested to this, noting that they made connections through friends of friends.
Let us know!
Did this post help you get closer to achieving one of your goals?