Is a Gluten-Free Beauty Routine Right for You?
It feels like every day, a new beauty trend hits the scene. I've reported on many of them, from clean beauty to plant-based skincare to dry brushing to collagen supplements. Some beauty trends are worth the hype, while others don't actually have a ton of proven benefits.
After being diagnosed with celiac disease a few years and being put on a gluten-free diet to manage my condition, I started to notice an uptick of gluten-free skincare, hair, and makeup products on the market.
But is there really any benefit to using other gluten-free beauty products? Naturally, I had to find out and share what I learned.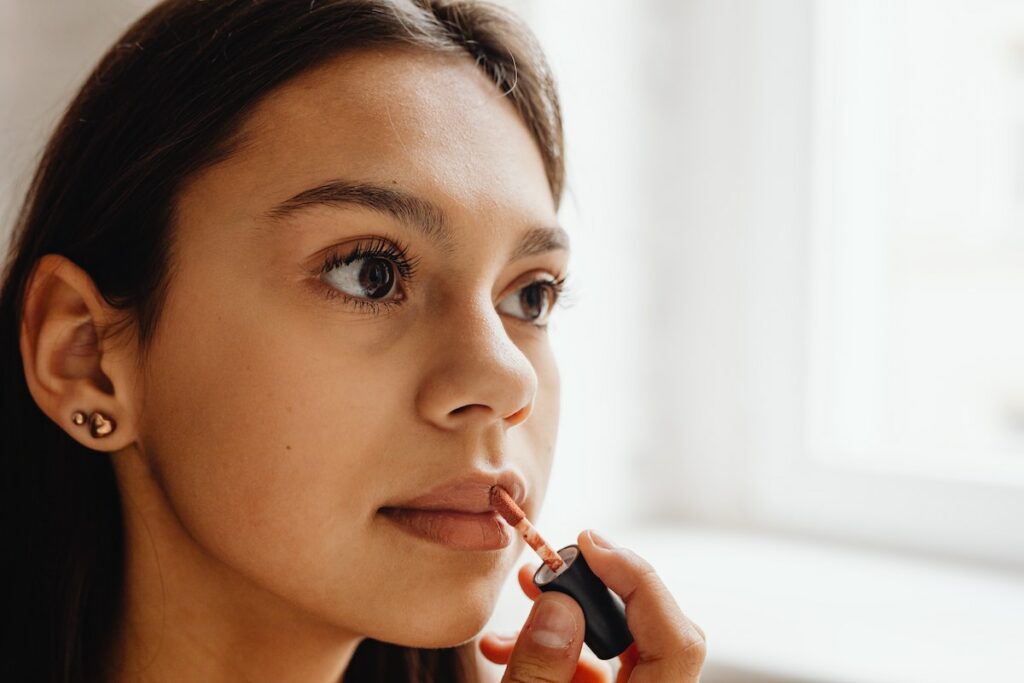 The science behind gluten-free beauty products
Gluten-free beauty products don't contain ingredients derived from gluten, such as wheat, barley, and rye. They also don't contain oats, which often come into contact with gluten-free containing grains during the manufacturing process.
According to the Gluten Intolerance Group, the following ingredients in beauty products could contain gluten:
AMP-isostearoyl hydrolzyed wheat protein
Enzyme-modified gluten
Hydrolyzed wheat protein (HWP)
Hydrolyzed wheat gluten
Hydrolyzed wheat starch
Triticum lipids
Triticum vulgare
Wheat amino acids
Wheat bran
Wheat bran extract
Wheat germ extract
Wheat germ glyceride
Wheat germ oil or Tocopherol
Wheat hydrolysate
Wheat peptides
Wheat starch
Barley extract
Hordeum vulgare extract
Malt extract
Secale cereal
Avena sativa
Avena sativa extract
Sodium lauroyl oat amino acid
The thing is, research shows gluten can't be absorbed through the skin. That's because the gluten particles are just too large to penetrate your skin and enter your bloodstream or GI tract.
So if you have celiac disease — an autoimmune disease where ingesting gluten leads to the damage of the small intestines — applying gluten-free skincare, hair, or makeup products isn't a necessity. You'd have to eat your beauty products to experience symptoms like nausea and cramping. (I don't know about you, but I don't think shampoo would taste very good!)
The only caveat would be when it comes to lip products. Because there's a higher chance of ingesting what you put on your lips, experts do recommend people with celiac disease choose gluten-free lip balms, lip glosses, and lipsticks. Makes sense, right? You should also take special care with products applied around the lips (although it's highly unlikely you'd ingest enough to cause a response).
"I think it's definitely important to use gluten-free products when we're talking about lip care or anything that might be close to the mouth and possibly ingested," says Madelyn Cusimano, esthetician for The A Method.
If you have celiac disease and experience any sort of skin irritation from your other beauty products, it's likely you're sensitive to another ingredient in the formula. If this is the case for you, then you should work with a dermatologist to get to the root cause of what's causing your skin irritation.
Who should use gluten-free beauty products?
If you have celiac disease, it's a good idea to double-check that your favorite lip products are gluten-free. I had to toss most of my go-to lip balms and lipsticks after my diagnosis and have spent the last couple of years rebuilding my collection with gluten-free alternatives.
Other than lip products, you don't have to switch the rest of your beauty routine if you have celiac disease. However, if it brings you peace of mind to only use gluten-free products, then that's certainly a valid choice.
Now, it's worth noting that there are some people who may experience a skin reaction when applying gluten topically. This could mean you have an allergy to wheat or another ingredient derived from gluten. For example, the American College of Allergy, Asthma, & Immunology notes that people who are allergic to wheat could have an allergic reaction from cosmetics containing gluten.
The bottom line: "People with celiac disease need not use gluten-free beauty products since gluten can't penetrate the skin," says Bill Bradley, RD, CEO at Mediterranean Living. "However, if a person has allergic skin reactions to gluten, it's recommended to use gluten-free beauty products."
The best gluten-free beauty brands
Whether you have celiac disease and are looking for gluten-free lip products or you experience skin irritation when applying gluten topically, here are some of my favorite beauty brands that offer gluten-free products: