How to Start a Clean Beauty Routine
When Kelsey Reitz created her skin care and makeup company Maëlle Beauty, one of her goals was to be transparent about the stuff in her products.
"A lot of times there are names of ingredients you can't read or understand," she says. Her formulas are "cleaner," with no parabens, phthalates, or sodium lauryl sulfate (SLS), and she also lists all ingredients on the brand's website.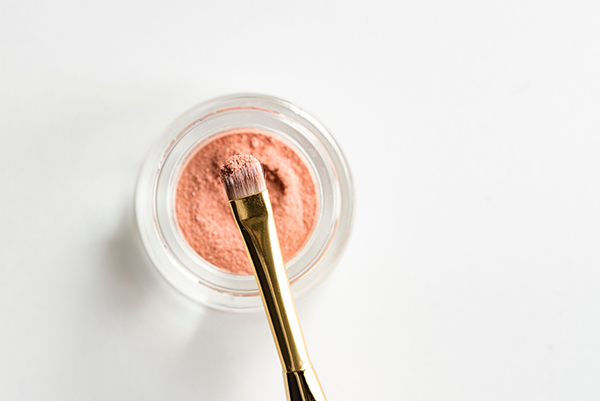 Maëlle Beauty is just one of many brands these days founded on the principle of clean beauty.
"Clean beauty means using products that are free of toxic chemicals and are derived naturally and sustainably," explains Jazmin Alvarez, founder of Pretty Well Beauty, a clean beauty and wellness lifestyle brand in New York City.  "They do not include any ingredients that will harm the body or the environment, and they use packaging that is recyclable and/or biodegradable."
The clean beauty movement was borne out of frustration over the lack of regulation of personal care products by the Food and Drug Administration (FDA). Cosmetics don't need FDA approval to be sold. Celebs like Kourtney Kardashian have even advocated for more regulation and stricter safety guidelines.
Want to adopt a clean beauty routine for yourself? Here's how to do it.
Educate yourself
"There are amazing resources out there that can help you figure out if something is clean or not," says Alvarez. She likes the Think Dirty app and the Environmental Working Group's website, where you can type in an ingredient and find out its toxicity level as well as any potential health hazards it's been linked to.
"A good rule of thumb for beginners: If you don't recognize an ingredient, then don't use it," she says.  
Avoid the major ingredient no-nos
There are a few major ingredients that are major no-nos if you're trying to be clean. According to Cassandra McClure, clean beauty makeup artist and host of the Clean Beauty podcast, those would be fragrance (which contains phthalates and can be irritating), sulfates (cheap detergents), and parabens (which have been linked to cancer in some cases). Brands like Maëlle Beauty explain exactly what's in their products (like their popular Skin Sparkle Facial Polish) so you don't have to do any guessing.
Keep it simple
Natalia Rose, author of Forever Beautiful: The Age-Defying Detox Plan, says that instead of thinking about what you should avoid (that's a list that would be mindboggingly long!), think about what you should use.
She prefers a simple beauty and personal care routine: "Do use natural bristle body brushes, pure soaps, pure cold pressed oils and essential oils, fluoride-free toothpaste, and paraben-free hair care products," she suggests. "I strongly encourage you to purchase products only from the most reputable natural product retailers."
Make gradual changes to your routine
Alvarez suggests first swapping out products that absorb into your skin, like serum, oil, moisturizer, and deodorant. (She recommends keeping wet wipes handy to freshen up if necessary, since cleaner deodorants only mask odor, not sweat.) Then, gradually change out the rest of your products as you naturally run out of your current ones.