Why World Gym is Set Up to Embrace the Changing Face of Fitness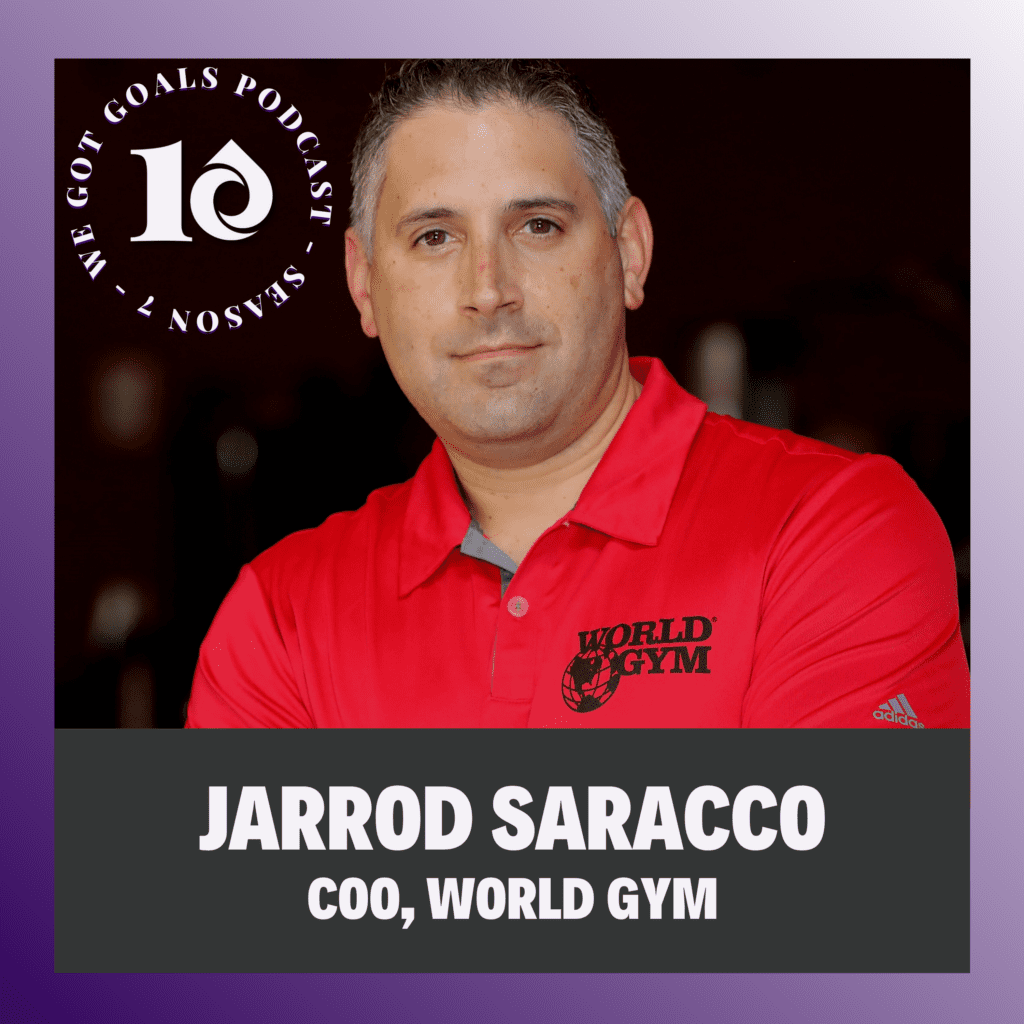 This is the final episode of the seventh season of #WeGotGoals and we're excited to kick off our annual State of Fitness survey with this episode. We've been keeping our fingers on the pulse of what you do to stay fit, recover and how you spend your money on wellness. And this year, we're adding some questions about mental health.
On this week's episode, you'll hear references to data from our state of fitness survey.
A key number we've kept our eyes on over the years is the trend of our mostly female readers spending more and more time picking up heavy things and putting them back down. We've loved watching strength training grow in popularity. Obviously a few things have led to the ebb and flow of women in the weight room.
Historically, women often felt welcome in different spaces in the gym – namely the aerobics studio – and there were a lot of reasons why that is. But the '70s were a pivotal time for women in sport and exercise. It was that decade in which we saw the invention of the sports bra, the passing of Title IV, and brands like Jazzercise get women moving in more cardio formats. But backwards beliefs about testosterone, sexuality and the appearance of strength often kept women from lifting. As the decades went on, programs like Les Mills Body Pump which debuted in the '90s made strength training a part of that same space where women were already welcome.
Cut to today – we've watched strength grow in popularity – even with the pandemic closing down gyms and studios. Strength has been the most popular form of exercise we've seen in our state of fitness survey for the past 4 years running. And aSweatLife readers told us that they invested in equipment to do their own at-home workouts during the pandemic.
As I spoke to Jarrod Saracco, the COO at World Gym this week, we talked a lot about the shifting needs of the big box gym consumer. A big box gym is just that, a large physical space with equipment that gives its members the autonomy to choose when and how they work out. So they generally find lots of equipment, cardio machines and some classes.
But Saracco said that strength is on the rise at World Gym too, causing the franchisor to create a strength-only model of the gym: World Gym Legacy. Saracco talks us through the embrace of strength and the instagram trends associated with strength at World Gym's strength-forward model – from a glute-only strength area called "booty boulevard" and designated selfie rooms.
You'll also hear Saracco and I talk about metrics we've been monitoring since the pandemic: return to gym. I'm excited to see some updated stats in our survey that's live now,, but in September of 2021, 41.1% of respondents told us that they had returned to an IRL gym. Saracco and I talked about what we think that number will be now, but World Gym has seen a high number of customers return to the gym.
Resources: