[Giveaway Closed] Why Celebrating the Changing of the Seasons is important for your Mental health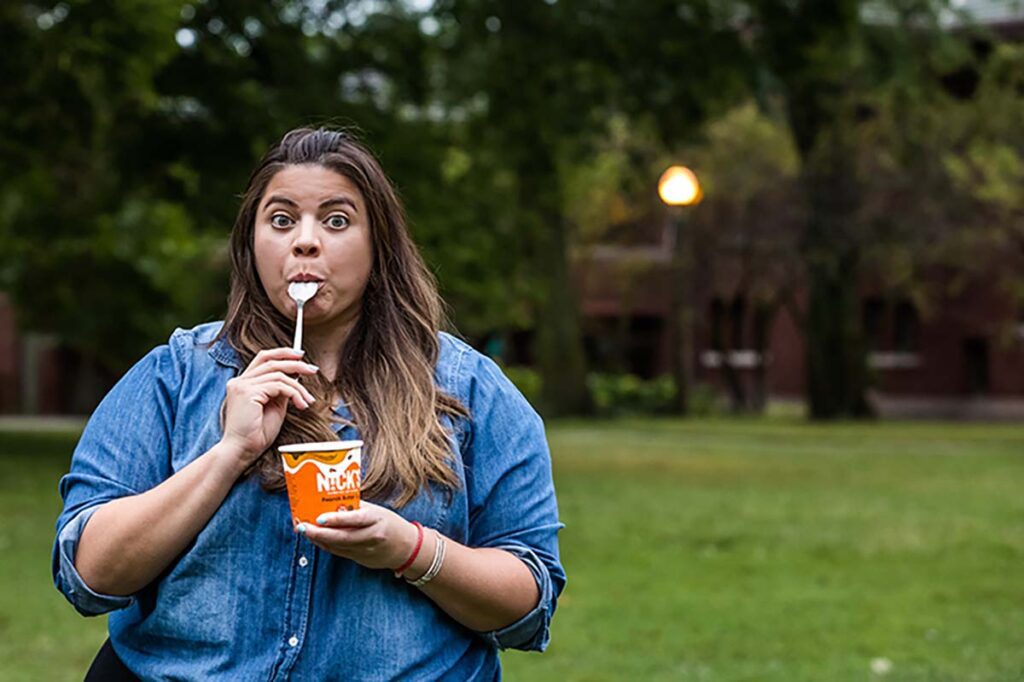 I've reached the point of summer when I've come to accept the impending change of the seasons. I love pumpkin, soups, and sweater-weather as much as the next midwesterner, but I need one more good pool day to mourn and move on.
And it's important to note that the changing of the seasons has a lot to do with our mental health and overall physical health. With less sunlight comes an uptick in seasonal affectiveness disorder. And in the US, Gallup data shows that the colder months year over year are when people get the least amount of exercise. It makes sense, for those of us who rely on moving outside, it's easy to opt out of those outdoor walks or runs in favor of a blanket on the couch.
Having lived 36 years in a part of the US that experiences a sub-freezing winter, I've come to realize that there are two very different ways to do Winter.
The first? Existential dread.
This presents itself in a few ways. If you hear someone mention that winter "will be here before we know it" over the 4th of July weekend, that person is someone who winters with existential dread. This dread translates into complaining throughout the winter, which is actually pretty bad for your mental health. Research from Stanford University has also found that complaining (or even being exposed to complaining) reduces the size of our hippocampus, which is responsible for memory and problem solving.
The second? Acceptance.
Acceptance is one of the seven tenets of mindfulness. It allows you to be in the moment, not looking forward or back – or " allowing things to be as they are without trying to change them." Not to be all toxic positivity about winter, but if you look at the bright side of winter – like snowball fights and not sweating when you get everywhere – you might learn to like it, or at least accept it.
Learning to accept instead of dread Winter:
If I've learned anything from our years as friends with N!CK'S, the better-for-you ice cream, snacks, and sweets brand from Sweden it's this: each season is meant to be celebrated in different ways. And being from Minnesota, the state with the most Swedish people per capita, I grew up with a similar sense of celebrating the seasons. When the first snowflake hit the ground, we celebrated and got ready to ice skate on any viable surface.
When you ask yourself, "What can I do during this season that I can't do any other time?" The answer is your celebration. Maybe for you, Winter is when you read those books that have been physically or digitally piling up. Maybe winter is when you embrace the Swedish tradition of Fika – or enjoying coffee and cake with friends. Meeting up for coffee and dessert? Yes, please. Or maybe, this is the year that you try a winter sport like cross country skiing or snowshoeing.
Enter for a chance to win a 3-month supply of N!CK'S ice cream.
And N!CK'S will help one lucky winner celebrate the changing of the seasons with a season of ice cream. One human will receive a 3-month supply of ice cream. You can choose the seasonal flavors or pack your freezer with the classics, like their creamy, delicious Swedish Vanilj (which makes an excellent affogato). And this might be exactly what you need to start your Fika tradition with friends.