How Free MVMT Shop's Founder Had Her Best Financial Year During the Pandemic
Never miss an episode of the podcast by subscribing wherever you get your podcasts including Apple Podcasts and Spotify.
And listening to this week's episode featuring Ashley Rockwood gets you a totally free class at Free Mvmt Shop. Use code FREESWEAT for a free class at freemvmtshop.com.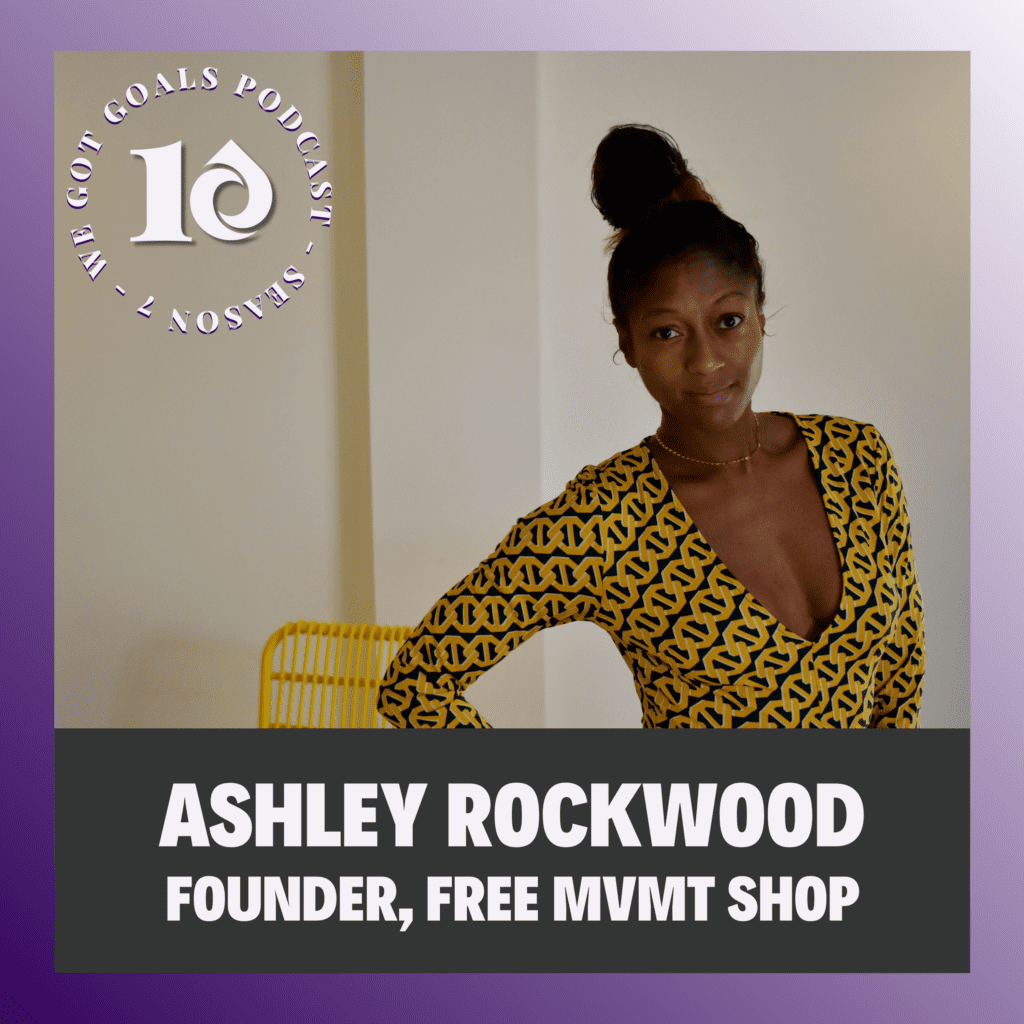 Free MVMT Shop is a concept Ashley Rockwood conceived after retiring from dancing professionally – she wanted to create a space for herself in fitness that she didn't see. She got a really good deal in a former dry cleaning location and viola, her first pop-up featuring dance, cardio, yoga, and sculpt had popped.
You'll hear her speak to it, but since 2018, Free Mvmt Shop has lived in 6 different homes across Chicago. And through all of that Ashley achieved most of her goals that she shared on episode 85 of the podcast (we're close to 300 now) and came out of the pandemic more profitable than before.
For her, like many others, the pandemic was a time to streamline and get in touch with what resonates with your community. And Free Mvmt Shop's community was looking for JOY.
That's because the way Ashley and her crew teach is intuitively tied to happiness. A smile will stay on your face as you take a class virtually or IRL. I can attest to that as an untrained dancer – I used to say "not a dancer," but everyone with a body is a dancer.
The first time I took a class at Free Mvmt Shop, I was intimidated and worried that I would get the movements wrong, or look like an idiot. I did get the movements wrong, and who knows what I looked like, but I had an incredible time.
Ashley also gets real about how the pandemic and doing everything digitally eventually took a toll on her mental health. I think we all can resonate with that feeling.
Resources: