10 Workout Crop Tops to Add to Your Exercise Wardrobe
Truly a workout wardrobe essential, crop tops are more in style than ever. These garments can be worn for any kind of activity, whether you're running outside or trying to get through an intense HIIT session. Here are a few of our favorite options currently available.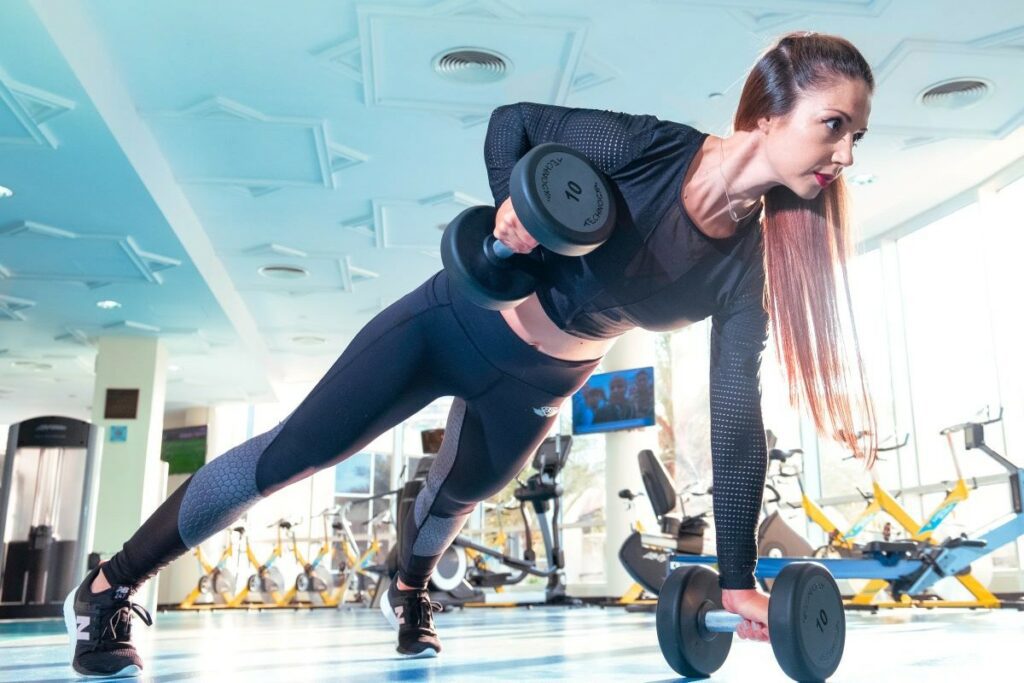 Best workout crop tops to try right now
Alo Cropped Tailored Crew Neck
Alo has so many different options when it comes to crop tops, but their sweatshirts truly impress. With slightly larger, super comfortable sleeves and an extra short crop, the Alo Cropped Tailored Crew Neck is great for extra slightly colder days or a studio workout where you want to get your sweat on without feeling like you're in a sauna. There are currently three colors to choose from— ivory, black, and espresso.
Alo Seamless Open Air Long Sleeve
If you want to feel extra sexy in a crop top, opt for Alo's Seamless Open Air Long Sleeve. With mesh sleeves and a cutout pattern, it still supports your body through any workout. Choose from black or white. This top is so unique and wild, you might have to buy both colors. 
CiaoGym Essential Crop Top
The CiaoGym Essential Crop Top is great for most workouts, whether it's a toning Pilates session or an intense round of tennis (yes, it offers UV protection). Snug but comfortable, it enhances the body while being easy to move in. A quality product, it's resistant to pilling, is breathable, has eight-way stretch, and supports muscles. The side-paneling is chic and sporty. Choose from warm taupe, off-white, or black. 
Popflex City Crop Tee
Looking for a lightweight crop that works with just about any pair of shorts or leggings? The Popflex Active City Crop Tee is it. Not at all basic, this 100% cotton T-shirt, which comes in sizes up to 3X, has a reversible bow that can be tied in the back or front. Choose from black, white, and rose taupe, or go for a bundle of three and save a few dollars.
Offline By Aerie Real Me Ruched Long Sleeve T-Shirt
Looking for a long sleeve crop that works with yoga pants and jeans? The Aerie Real Me Ruched Long Sleeve T-Shirt is made of an ultra-lightweight yet supportive fabric. With trendy ruching in the front that can be adjusted with a string, you can customize this shirt to your liking. Choose from a deep forest green (beautiful for fall), white, or true black. Available in XXS-2XL. 
Sweaty Betty Athlete Crop Seamless Workout Tank Top
If you're on the hunt for a versatile crop top that shows off your tummy and not much else, the Sweaty Betty Athlete Crop Seamless Workout Tank Top checks all these boxes. With a slightly high neckline, this sleeveless crop is made in black, white, navy, pomelo green, reef red, and tide blue. 
Better Me Bubble Crop Long Sleeve
The Better Me Bubble Crop Long Sleeve is perfect for any workout, whether you're running, doing HIIT, or practicing yoga. With a four-way stretch, it's not only breathable but also sweat-wicking. Choose from pink, black, or blue. Best of all, it is made in sizes small to 2XL. And yes, matching leggings and sports bras are available. 
Addison Bay Logan Bra
The Addison Bay Logan Bra is somewhere between a crop top and a long sports bra. Made from a mix of nylon and Spandex, this high-neck racerback is reversible, making it a good value and great for travel. Choose from black/camo, navy stripes/neon pink, floral/blue, and sky blue/stripes. 
PE Nation Upward Sports Bra
If you want an even longer sports bra, opt for the PE Nation Upward Sports Bra. This fitted longline crop top is made of 90% organic cotton. It has a compressive layer along with a soft elasticized layer for extra support. Designed for more low-key activities such as yoga, Pilates, or walking, the cross-back top is chic and stylish. 
Athleta Conscious Cut Out Crop A-C
Tight, cute, and ideal for most studio workouts like barre, the Conscious Crop Cut-Out Crop from Athleta is a great choice. With buttery-soft fabric, this cropped silhouette is just the right length to stay comfortable. Four colors are available: black, white, tawny rose, and peach.