5 Simple and Effective Sun Protection Tips for Runners
Running makes for an excellent workout, but running outside—particularly in the summer—poses a unique set of challenges. It's especially important to stay cool and hydrated so you don't experience heat exhaustion. Protecting your skin from the sun during an outdoor run is important too, since UV rays can cause sunburn and increase your risk for skin cancer. 
The good news is, there are some easy steps you can take to shield your skin from the sun while you pound the pavement this season. We've rounded up some simple sun protection tips as well as the best sunscreens for runners so you can enjoy your outdoor runs without worrying about sun damage.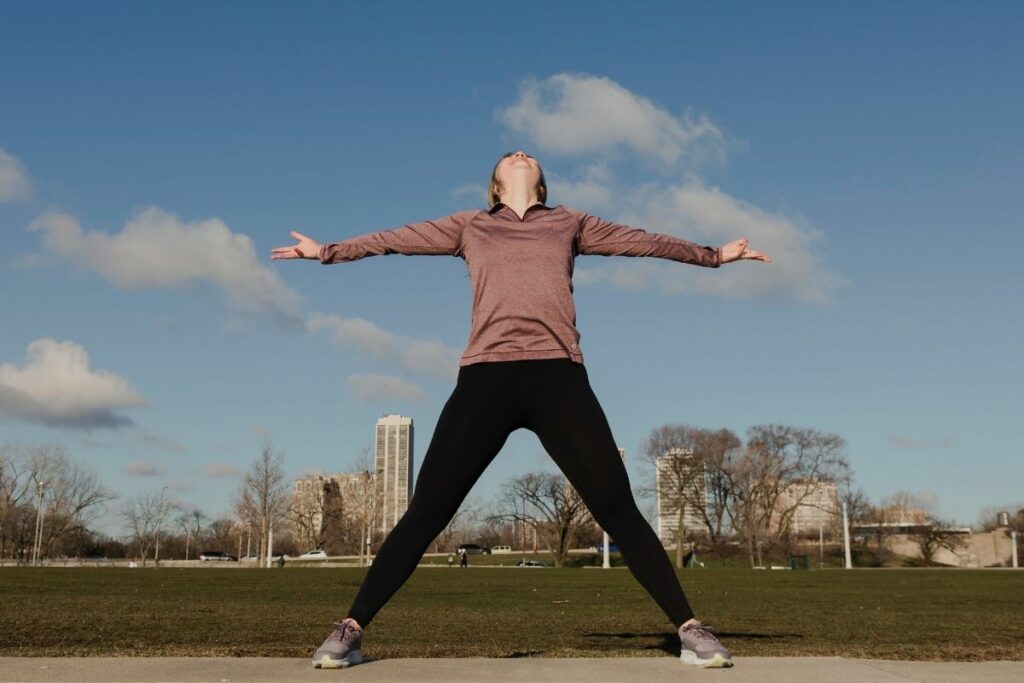 1. Avoid running during the sun's peak hours
UV rays are the strongest between 10 a.m. and 4 p.m., so Melanie Palm, MD, board-certified dermatologist at Art of Skin MD in San Diego, recommends avoiding the sun during those hours. "The best times for athletes to run outside are earlier in the mornings or later in the afternoons if they'd like to minimize their sun exposure," she says.  
 2. Choose the best sunscreen for runners
It's best to pick a sunscreen that's water-resistant and sweatproof for 80 minutes, says Debra Jaliman, MD, board-certified dermatologist in New York City and author of Skin Rules: Trade Secrets from a Top New York Dermatologist. That's because running causes you to sweat more than normal, which will impact the effectiveness of your SPF, adds Palm.
Palm suggests using a sunscreen with an SPF of 30 or higher if you're an outdoor runner. Some of the best sunscreens for runners include:
3. Apply your sunscreen wisely
Once you have the best sweat-resistant sunscreen for you, make sure you're using it properly. The American Academy of Dermatology advises applying an ounce (about a shot glass worth) from head to toe, paying particular attention to often overlooked areas like your neck and ears. 
And don't just slather it on right before you head outside for your run. "It's best to apply your sunscreen 15 minutes before you go outside for a run so it has time to soak into your skin," explains Jaliman.
4. Reapply sunscreen every hour
"Even though sweat and water-resistant sunscreen formulations have a little more staying power, you'll still need to reapply every hour," notes Palm. She recommends getting a sunscreen stick or a bottle that's travel-sized so you can take it with you on the go if you find your runs last longer than an hour.
5. Wear UPF clothing
UPF stands for Ultraviolet Protection Factor. Clothing with UPF blocks out UV rays and can be useful if you do a lot of outdoor activities.
"I highly recommend finding comfortable workout wear with a UPF of 30 or higher in addition to using sunscreen," says Palm. The Athleta Stratus II Tee ($59, athleta.gap.com) has UPF 25+, is designed for medium- to high-impact workouts, and comes in sizes up to 3X. 
Jaliman also suggests wearing wraparound sunglasses and a wide-brimmed hat with UPF. Check out the TrailHeads UV Protection Running Hat for Women ($25, trailheads.com), which has a UPF 50+ rating and dries quickly so you don't feel uncomfortable while you sweat.