Dr. Jamie Goldstein on Finding The Mental Health Tools That Work for You
Find this episode with Jamie Goldstein on Spotify, Apple, or wherever you get your podcasts. And if you enjoyed our conversation, you know what to do – rate and review!
[Content warning: On this episode, you'll hear me mention sexual assault briefly – if you're not ready to hear that. Skip this one and come back next week.]
Captain understatement here: It's been two challenging years to be alive on planet earth. And so this shared trauma led to more and more people experiencing reemerging, worsened, or totally new mental health issues.
Personally, I had just started seeing a new therapist right before the lockdowns. I remember our last in-person session before the screens came between us, I didn't think I'd continue – I remember saying it would be just two weeks.
I remember our sessions in April, May, and June of 2020. I'd talk about the stress over the shifts we had to make so quickly as a business. I'd cry about the first fund of the PPP drying up. I'd work through the stress I felt around keeping my team together. I cried in therapy so that I could keep it together the rest of the time. I'm so grateful that I started therapy before COVID.
We know that it's harder to feel like a balanced human in 2022, but how hard, exactly?
According to NAMI, the national alliance on mental illness, 1 in 5 US adults experienced mental illness in 2020 and 1 in 20 experienced serious mental illness. And with the backdrop of the pandemic, the need for mental health tools, care, and therapy soared. According to the New York Times, as more Americans felt the squeeze of stress, anxiety and depression, there simply weren't enough therapists to meet the demand.
Regardless of all of that, 48% of Americans have sought some form of mental health treatment in the past year, according to the American Psychological Association.
We're diving into mental health all month
So, we're starting this deep dive into mental health with someone who can help us think about the spectrum of tools for your mental health. If you can't get into a 1:1 session with a therapist, maybe a group is right for you. If you're not ready for that, maybe there's an app that can help.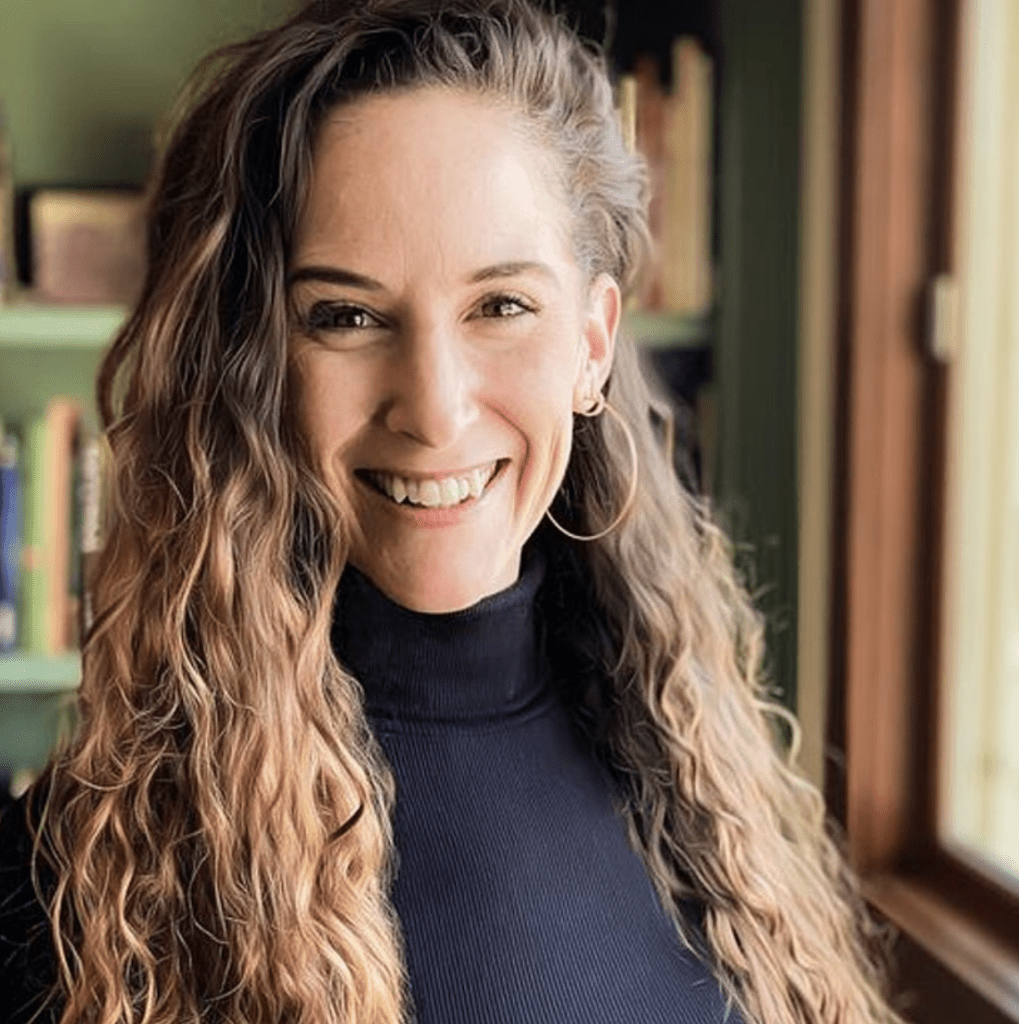 Our guest this week, Dr. Jamie Goldstein, is a licensed clinical psychologist, author, and Emotional Fitness instructor at Coa. I've taken her Emotional Fitness for Leaders class – paid for it with my own money, guys, so this is not sponcon. She's incredible at creating space for adult humans to learn and grow together.
You'll hear us speak about how to find a therapist, how to get the most out of your sessions, and how to work on your mental health when you're not in crisis.
Resources:
Get busy subscribing!