Six Planners to Try for 2022
While the pandemic has made making plans challenging, we can at least try and keep the plans we make with ourselves (insert Grinch "Dinner with me, I can't cancel that again" meme). If you've made the New Year's resolution to get more organized this year, having a paper planner can help, even if you already use your phone to keep track of dates and appointments. There are also planners to help you get other aspects of your life together, including wellness and skincare. Here are a few of the best planners for 2022. 
Erin Condren Daily Life Planner
If you're looking for a planner to keep you on task, the Erin Condren Daily LifePlanner will be your new best friend. Each page features an hourly scheduler from 6:00 am to 7:00 pm and 13 lines to check off to-dos. There's also enough space for jotting down extra notes.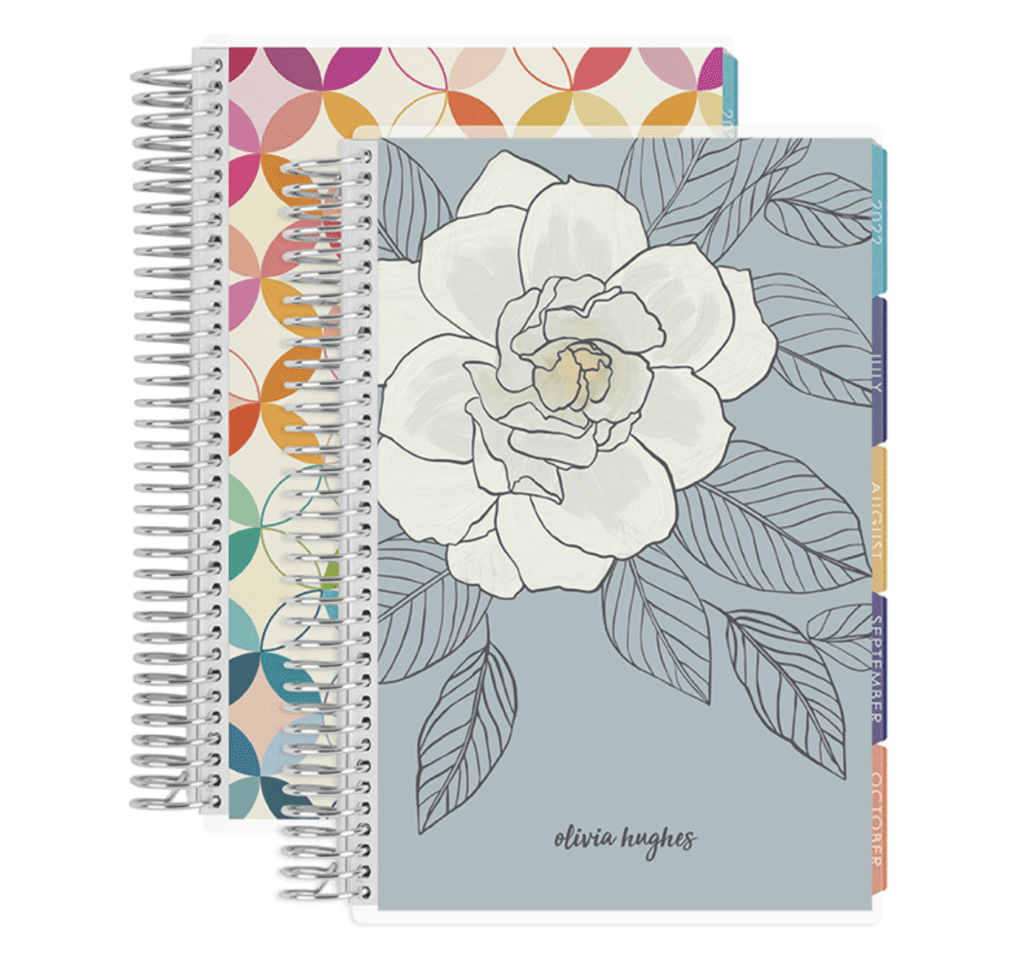 This setup is really conducive to time blocking. If you're unfamiliar with this method, it's basically scheduling work tasks like appointments, such as planning to answer emails between 9:00 am-10:00 am or working on that marketing presentation from 4:30-5:30.
One of my favorite things about Erin Condren (longtime fan here!) is that they have a great selection of covers with everything from flowers to Star Wars and Hello Kitty, which you can even customize with your name. The covers are also incredibly sturdy, making this an ideal choice for drink spillers.
Erin Condren A5 Daily Wellness Planner
If you're trying to focus on your wellness or fitness goals for the year, it might help to purchase a specific planner for those purposes. The Erin Condren A5 Daily Wellness Planner makes this very easy. The book features daily spreads to track focus, food, movement/exercise, and self-care. There's also a chart to write down water intake, steps, sleep, overall mood, and monthly reflections.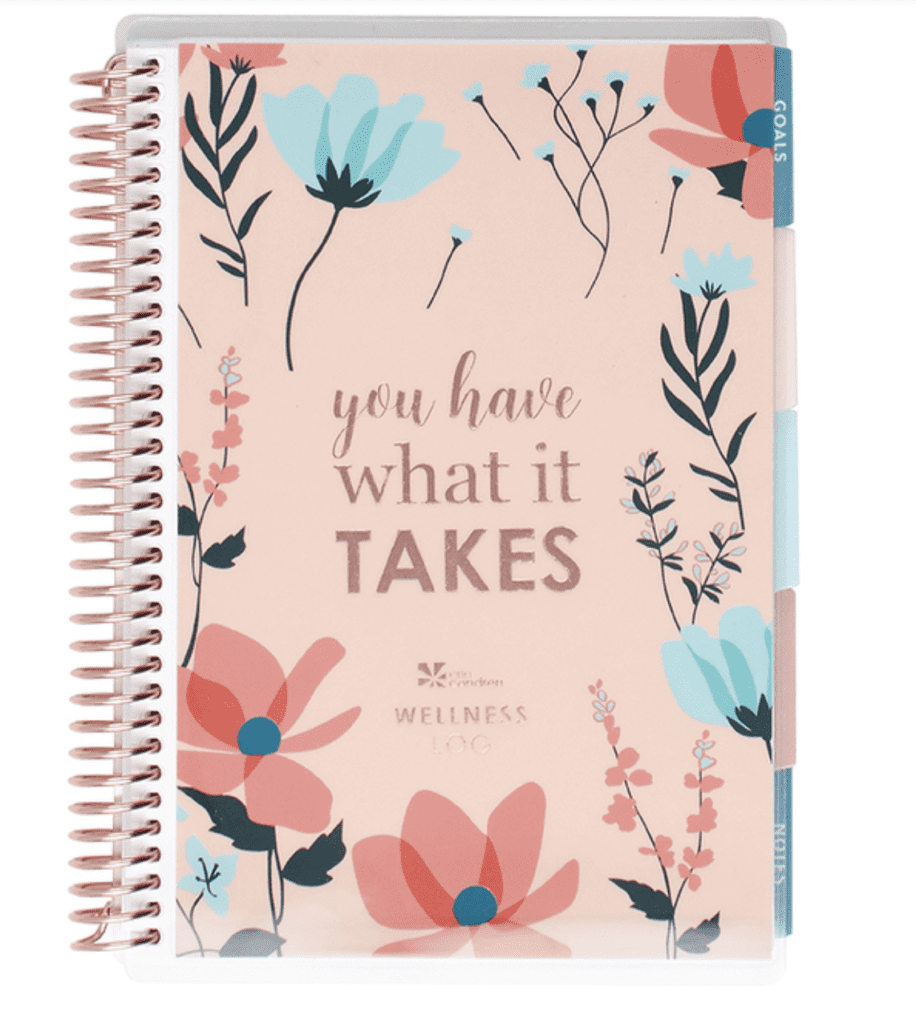 What's great about this planner is that it isn't tied to a specific diet or exercise program. It looks at overall wellbeing on a holistic level and you can easily stash it in your gym bag or backpack.
The Origin Company Do Less Planner By Kate Northrup
While most planners are for you doing more, this one is about doing less. The Do Less Planner is very different than your average datebook. It's the only planner that keeps the cosmos, your body, and nature in mind when planning your life for maximum productivity. If you're looking for a simple way to schedule your time or keep track of to-dos, this isn't the planner for you. But it is ideal for anyone who wants to look at things differently or explore the mind-body connection.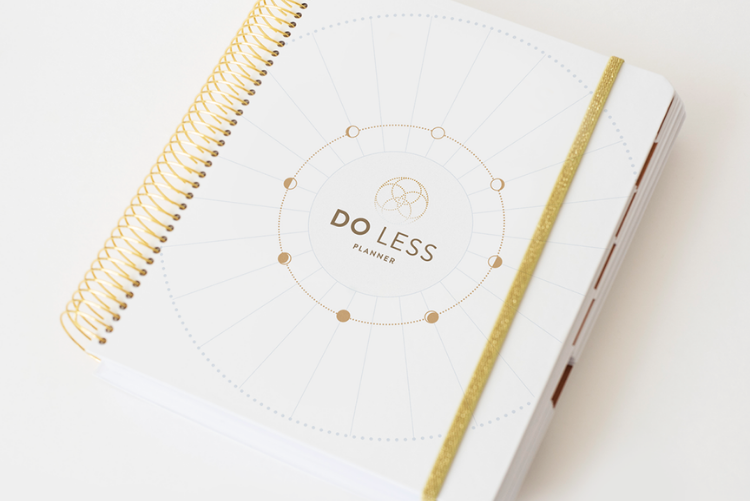 This book, which is also available as a digital download, has four seasonal reflection and planning spreads. Its 52 weekly planning spreads include a weekly renewable planner, "The Universe's and Your To-Do Lists," and a sacred practices tracker. And don't forget 12 monthly spreads, 13 moon page spreads, an energy tracker, trend trackers and so much more. Because this planner requires a bit of intensive set-up work, six tutorial videos are also included with your purchase. 
Rifle Paper Company 2022 12-Month Softcover Spiral Planner
If you're looking for a pretty planner that is simple, easy, gets the job done, and can be taken on the go, Rifle Paper Company's 2022 12-Month Softcover Spiral Planner won't disappoint. Choose from two of the brand's chic flower prints for the cover: Dovecote or Marguerite.
Each weekly view has a full page for notes and to-dos along with space to write down daily appointments and plans. This is perfect for anyone who takes a week to finish their to-do list or finds themselves wasting time carrying over incomplete to-dos in a daily planner. There are also sections for monthly views and contacts as well as storage pockets. 
Panda Planner Pro
Do you like to write everything down? Do you consider yourself to be slightly woo-woo? Then you will be thrilled with the Panda Planner Pro (also, say it three times). It was designed with a scientific approach that's supposed to make you happier. Who doesn't want that?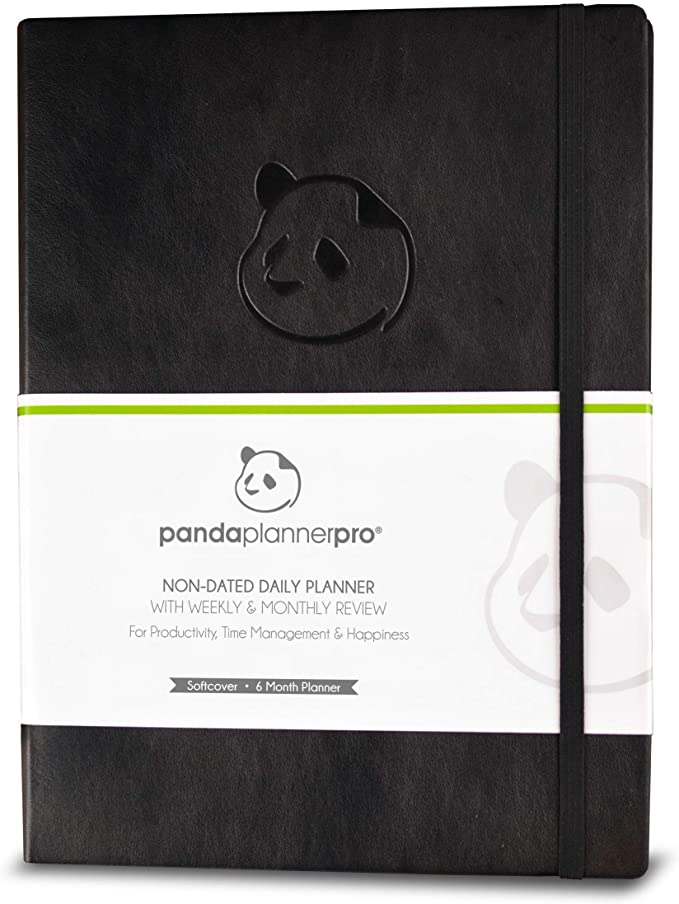 This planner features both weekly and daily spreads. The weekly spreads include wins, goals, and things you're looking forward to, as well as space to plan the following week. The daily pages have room for your schedule, to-dos, and priorities, as well as affirmations, a gratitude list, morning review, and an end-of-day review. This softcover planner is available in five different colors. Weighing in at 1.7 pounds, it's not exactly easy to carry around, but it's ideal to leave at your desk. 
Banish: My Battle Book Skincare Guide Planner
When it comes to having acne, or simply having a skincare routine to manage any kind of skin issue, consistency is key. So this planner from Banish, a skincare company that makes awesome products for acne, can help you commit to a routine.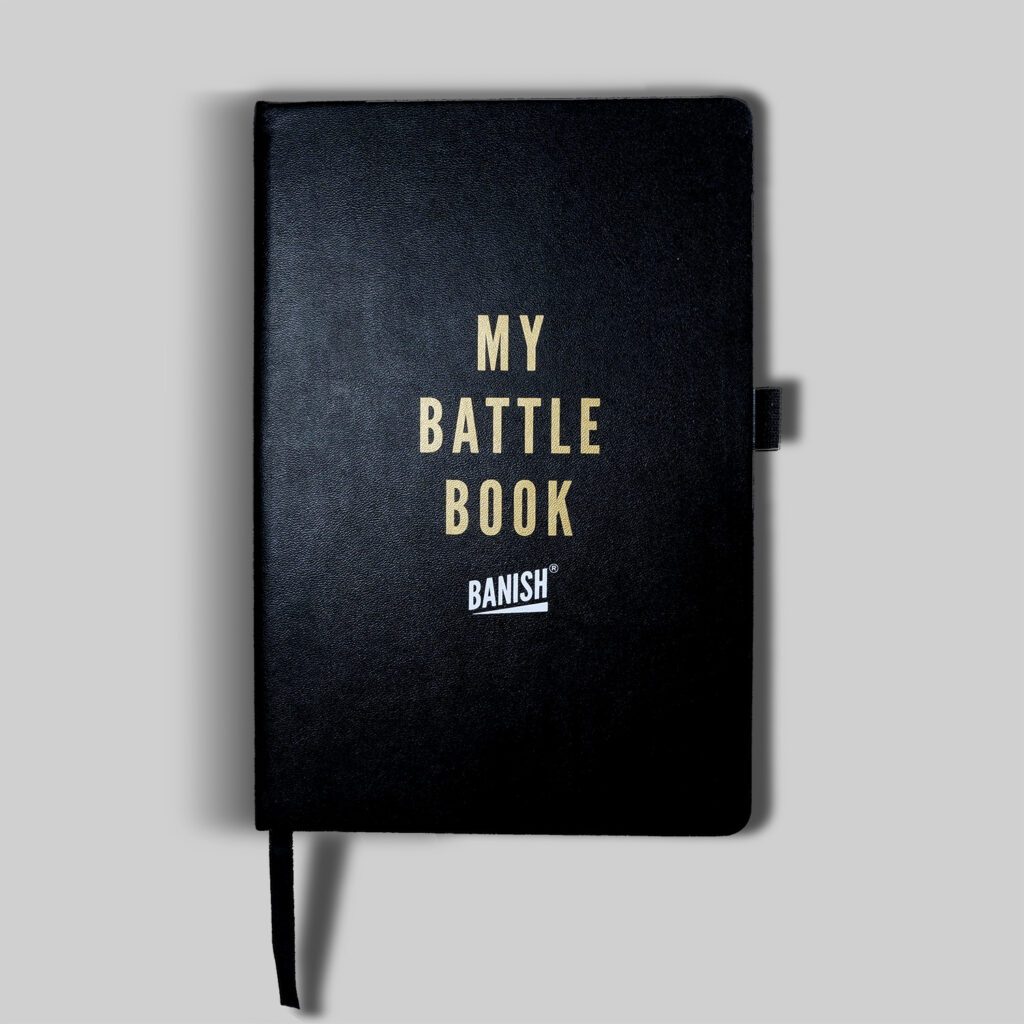 This un-dated book has enough pages for 90 days with room to write out your AM and PM skincare routines, self-care routines, gratitude, acts of kindness, things to look forward to, and a place to write what you love about yourself. There's even a water tracker and SPF reminder to remind you that skincare goes beyond adorable new products. So, it's not just about looking pretty; this planner can also help you feel better about yourself.