Heading Into 2022 With More Mindful Menstruation
Due to the societal stigma and shame around periods, we're barely taught about menstruation. We're not even encouraged to ask the basic questions we have about the topic. Usually, we learn about that 'time of the month' and the basics of how to absorb period blood and dispose of it… but that's it. I mean, we can barely get educators to actually say 'period,' instead of using euphemisms like 'Aunt Flo' and 'shark week.'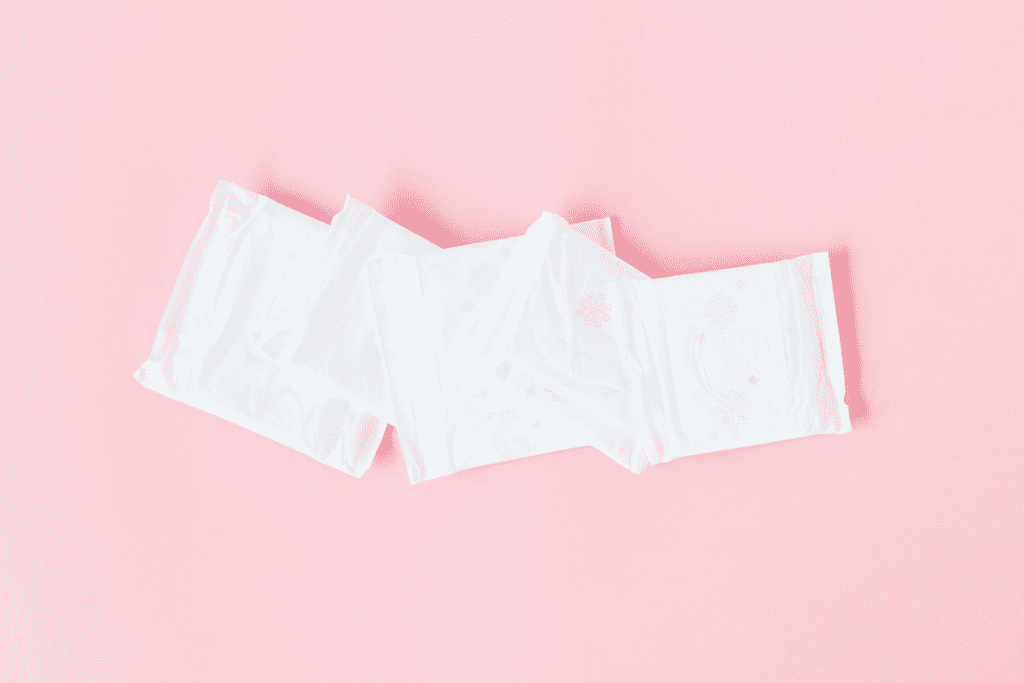 However, after a few years of getting your period, you'll start to understand more about your body. And what you learn can help you practice what's been called mindful menstruation.
What is mindful menstruation?
Mindful menstruation is a holistic practice of being more mindful of the cyclical changes happening in your body. For example, during the ovulatory phase, our body increases production of estrogen and progesterone. That means we're more likely to be social and have higher sex drives. Conversely, during the bleeding phase, our uterine lining sheds, which means our bodies need time to rest and recover.
For example, you might notice that the week or two before your period starts, more of your PMS symptoms kick in. If you have period pain, you may start to notice the patterns of when you feel most discomfort and adjust your social plans and work life accordingly.
You might also notice that the week after your period, you feel really good physically and emotionally. Suddenly, you don't have bloating, after the three weeks where you were either bleeding or experiencing other PMS symptoms. Noticing this is a sign of mindful menstruation.
Mindful menstruation was actually one of Pinterest's predicted trends for 2022. However, mindful menstruation isn't really a trend, but something that menstruators have been doing for years. Only now are people finally noticing it, and it's quickly gaining more popularity in mainstream media. In fact, many indigenous peoples have long practiced mindful menstruation, using their deep connection to nature to connect their menstrual cycles to the four seasons.
How to practice mindful menstruation
Below are four ways that you can start to embrace mindful menstruation:
Use period tracking apps
Clue, Flo, Ovia Fertility, and Eve by Glow are all free apps (with premium versions) that allow you to track you cycle, in addition to mood swings, sexual activity, and other data. These apps provide helpful insights and analysis into your period. They help you become more mindful of the energy and mood patterns you experience during the different stages of your menstrual cycle.
Listen to your body!
This sounds simple, but it's so important to pause and intuit what your body really needs, especially if you're cramping. Everyone has different needs and different ways to cope! Maybe it's a nice glass of wine, an extra hour of sleep, or even putting on a comfort movie. For me, I've found that yoga is so good for relieving stress and bad menstrual cramping. (Try these yoga poses to help relieve period cramps.)
Take a warm bath
Periods occur when your uterus sheds its lining – encourage that process by taking lots of warm baths! You could also add in bubbles, bath salts, or scented oils to elevate the experience. Taking a nice warm bath can also help you sleep better and ease cramping!
Plan your schedule according to your menstrual cycle
I know several people in the period industry who swear by this! Some literally mark down the different stages of their cycles and will plan events (such as socials with friends, work meetings, and workout sessions) around it. For example, during the ovulation phase, you may be more inclined to go out and attend social gatherings. That's because your energy levels spike during this time. Planning around your menstrual cycle can be essential to taking care of your health mentally and physically and avoiding burnout. You can also plan your workouts and your nutrition according to your cycle.
Conclusion
Overall, I still have much to learn about this practice. However, we can all give ourselves some more love during our periods. For menstruators, learning about our biology and the intricacies of our menstrual cycle is a crucial part of unlearning the stigma we've lived through and the false information that's been fed to us. Periods are powerful. With a deeper understanding of our bodily changes, we can make informed decisions to maximize our energies and capabilities according to our menstrual cycles.