Experts Share How To Choose Different Med Spa Treatments
With everyone getting back into the swing of things and even going without masks in some places, more and more people are currently considering med spa procedures. But with so many different choices, how do you know what to ask for?
I recently spoke with the co-founders of LeBae Luxury MedSpa which is a mobile medspa practice in Los Angeles, Erika Karmish, a Physician's Assistant, and Michelle Borquez, who is a Registered Nurse about how to choose the right medspa treatments.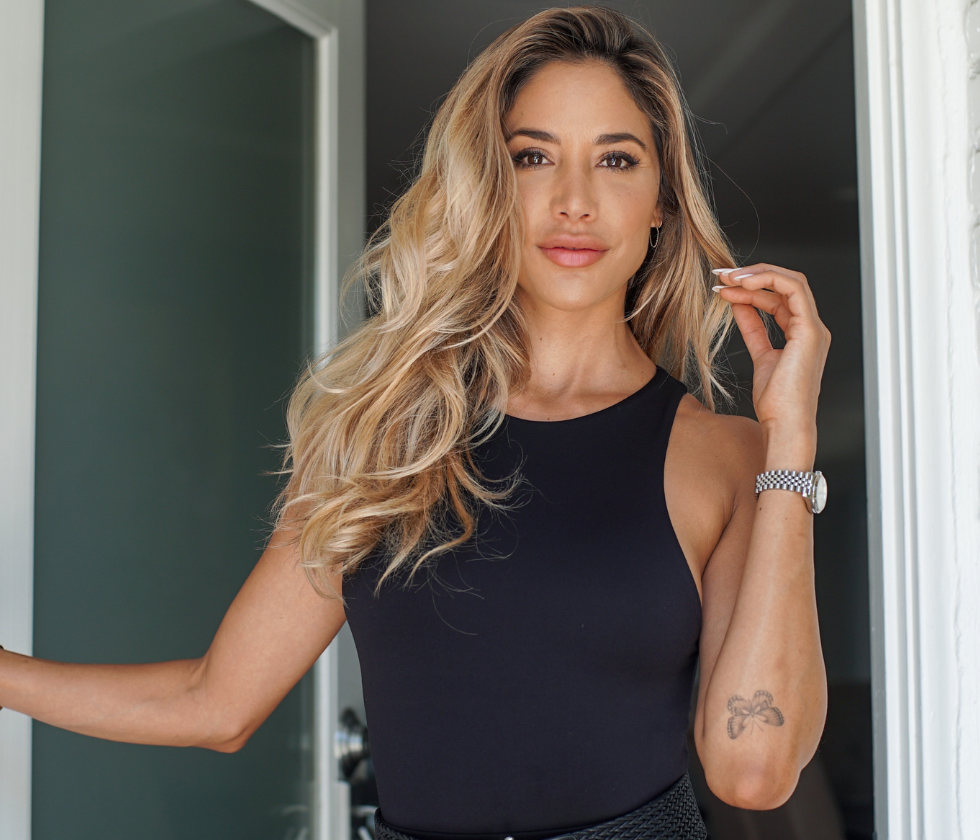 Whether you are looking to freeze your face, fill your lips, or simply get the best overall glow you've ever had in your life, the two medical experts and entrepreneurs provided incredible insight on some of the most talked-about procedures right now. 
What is microneedling?
In recent years, microneedling and PRP (platelet rich plasma—more on that later) have become very popular. According to Borquez, microneedling is ideal for anyone who wants to improve the appearance of fine lines, wrinkles, dark circles, and hyperpigmentation without too much downtime. This collagen-boosting procedure "makes tiny micro-abrasions in the skin," which helps PRP or even serums penetrate more deeply. 
It is also a helpful procedure for anyone suffering from acne scars.
"If somebody's trying to get rid of acne scars, then we're definitely going to have to go as deep as possible," says Borquez. "There's going to be some redness, and it's going to be a series of treatments, but it works really well for people who are suffering from acne scars." 
Just keep in mind that it isn't a smart idea for anyone with active acne, because it can spread the bacteria. Still, this is a great procedure for most people or for anyone who wants to give their skin a glow before a big event such as a wedding.
What is a PRP facial?
PRP (Platelet-rich plasma), more commonly known as "The Vampire Facial" is another procedure that just about everyone can benefit from. Made popular by Kim Kardashian, many people add it to microneedling procedures.
"You get all the benefits of microneedling—it just works ten times better because it's your own plasma, your own growth factors, your own healing properties that you're getting from the top and inside as well," says Kamish. She also tells me that microneedling works more effectively with the PRP than without it. 
"PRP requires a small amount of your blood to be drawn. It is then placed in a device called a centrifuge where the blood cells, platelets, and plasma are separated. The platelet rich plasma can then either be injected or microneedled back into the skin," says Kamish.
Fillers
Fillers are among the most common medspa procedures everywhere. But choosing the right fillers or even knowing what to do ask for can be daunting. Most of the popular fillers are made from hyaluronic acid. What many people don't realize about these types of filler is that they're dissolvable. So, you aren't stuck if you don't like the way they look.
Kamish and Borquez tell me the most popular fillers at LeBae are Juvederm Voluma and Restylane Lyft for the cheeks and jaws. In terms of lips, everyone has preferences with fillers, and there's a lot that can be done. But most likely, your provider will choose the right filler for what you need. While it's perfectly fine to come into your appointment with ideas, leave the final decision to the professionals. 
Semi permament fillers
However, not all fillers are dissolvable, such as Radiesse, which can even show up on an x-ray. While these types of fillers are good for some people and completely safe, they probably aren't the best idea for someone who has never had fillers or cosmetic procedures before. However, if you've had fillers in the past and find that they dissolve or metabolize in your body very quickly, semi-permanent can be a solution.
Neurotoxins
Neurotoxins, most commonly known as Botox, are probably the first thing most of us think of when we book a med spa appointment. Botox helps reduce the appearance of fine lines such as crow's feet around the eyes or the "elevens" between the eyes and forehead. 
Kamish and Borquez call Botox "The Holy Grail." However, Dysport is another common neurotoxin. "Dysport tends to last a little bit longer. So, you notice it quicker than Botox," says Kamish. "Botox takes about seven to ten days. Dysport takes about sometimes even three to four days before you start noticing it." 
Xeomin is another type of neurotoxin, but it's not as commonly used.
As for the right one for you? It depends on your body. So you might have to experiment a little bit.
Wellness add ons
LeBae and other medspas have been doing wellness add ons for a while now. Some examples of this include IV infusions and vitamin injections that are administered at the time of other treatments. This is the ultimate in wellness multitasking, improving the way your look and feel from the outside in. 
How to find the right med spa for you
When getting any medical procedure done, it's important to go somewhere you are comfortable. Borquez and Kamish suggest asking your friends for referrals, because they're the people you trust the most. If your friends aren't quite as on board as you are, then read reviews and look at before and after photos.
It's also important to make sure your med spa is run by licensed medical professionals as opposed to aestheticians. The business should be overseen by an MD. The MD should be listed on the medspa's website or you can always call and ask. If there isn't an MD, you should probably explore other options.