How to Add Patterns and Prints to Your Wardrobe This Summer
If you are looking to incorporate patterns and prints in your wardrobe this summer, I have a couple tips and tricks. From subtle hues and pops of color to bold statements, here are a few easy ideas to get you going in the right direction. True, patterns and prints are not as versatile as solids and neutrals, but you can still create several outfits from just one piece of clothing. 
Please be advised I am not a fashion designer or personal stylist. I am, however, a self proclaimed fashionista with an eye for aesthetics—and you can be one too! Mixing patterns and prints is easy with a little guidance. I know this can seem intimidating, but with a little inspiration and a bold vision you too can rock bold looks 
Patterns and prints can help transform a drab outfit into a spicy, more interesting lewk, and here is how!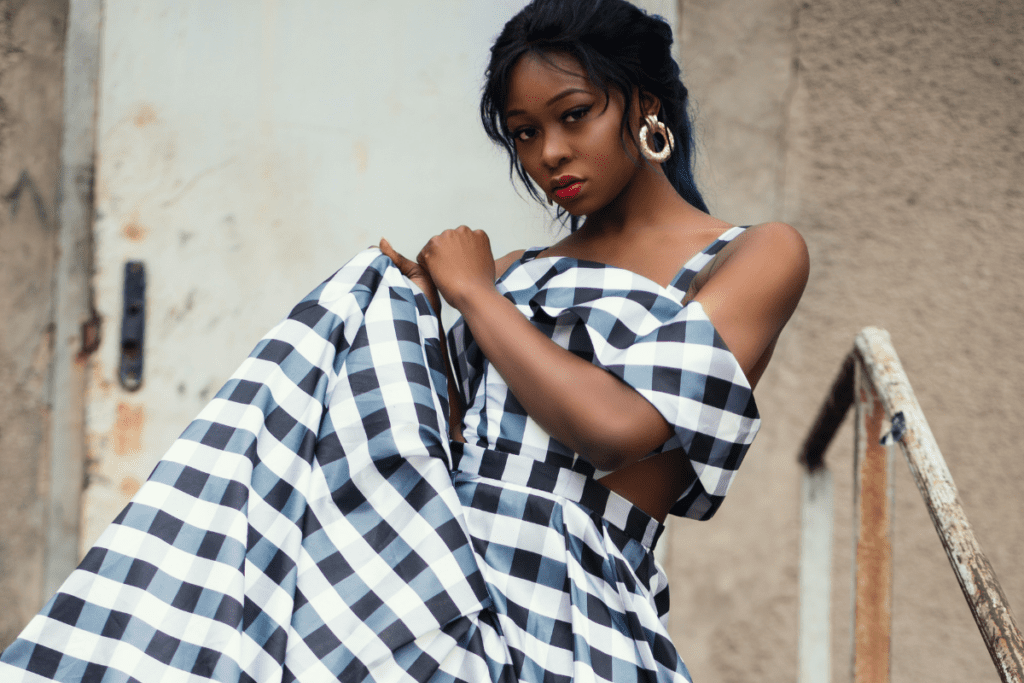 For the minimalist turned maximalist in the making:
Start by incorporating your print, as your outfit. Think jumpsuit or flowy maxi dress. This is an easy add to your closet, since you can pair with solid color shoes, a purse, and accessories that you already own. Since your print will make up so much of your outfit, when it comes to incorporating other items, remember that less is more. 
For the one who loves accessories:
Start by finding patterned accessories. It can be easiest to start with patterns that only have one or two colors. You can match the outfit to one of the two colors, or the outfit can complement the colors of the accessory. An example of this could be wearing a thick black & white checkered headband. You could match this with an outfit that is white, black, grey, or even red. 
For the truly trendy and fashion forward:
Start by reviewing fashion sites like Wear-Next.com. They have declared that bigger and bolder florals are in this summer, the types of prints that make an impact. Even better, you get bonus points for mixing your florals and wearing them head-to-toe. This article also states that "dresses that scream excess," and any hue of pink are in this summer. 
For the hesitant but ready to try:
Time to ease our way into mixing prints and patterns. I would begin with similar patterns in the same color scheme to create a unified look. Think something like a black and white, wide striped top paired with a black and white pinstripe skirt. Or even pairing a top with a floral print in one area with pants that have a floral print all over. The more comfortable you become the more adventurous you can get.
For the explorer who loves risks:
Next, you can start mixing different types of prints of the same color scheme. You could pair a red and white striped top with red and white pants with a different print. For prints like animal print and camouflage, I usually only pair them with solid colors since they have more than one color in the print, and the design itself is a lot. I would match cheetah print leggings with a black top or a tiger print turtleneck with a black skirt. 
Above all else, wear what makes you feel like your most confident self! Think you're too short to pull off a busy pattern? Go for it anyway. You've heard polka dots and stripes don't match, but you'll never know until you try. Unsure if a print is too bold or ridiculous? Who cares if it is, as long as you feel great in it. Time to turn heads this summer! 
Where to shop for prints on a budget
Having a "wardrobe" or a plethora of outfit options is a privilege. That being said, there are so many places you can search to find amazing looks for less. Goodwill and thrifting are great for vintage finds. Reasonably priced sites like SHEIN or even Amazon are great for trendy pieces or if you have something specific in mind.