How to Steam Your Face—the Right Way
One of the best parts of getting a facial is having your face steamed. There's just something so relaxing about having warm steam waft over you while you lie peacefully. Plus, the steam does a great job of cleansing and refreshing your skin. 
The good news is, you don't have to shell out for a spa visit to reap the benefits of facial steaming. Here, learn all about why you should try facial steaming and how often you can steam your face. Plus, we'll share the best facial steamers from Amazon for an affordable add to your beauty regimen.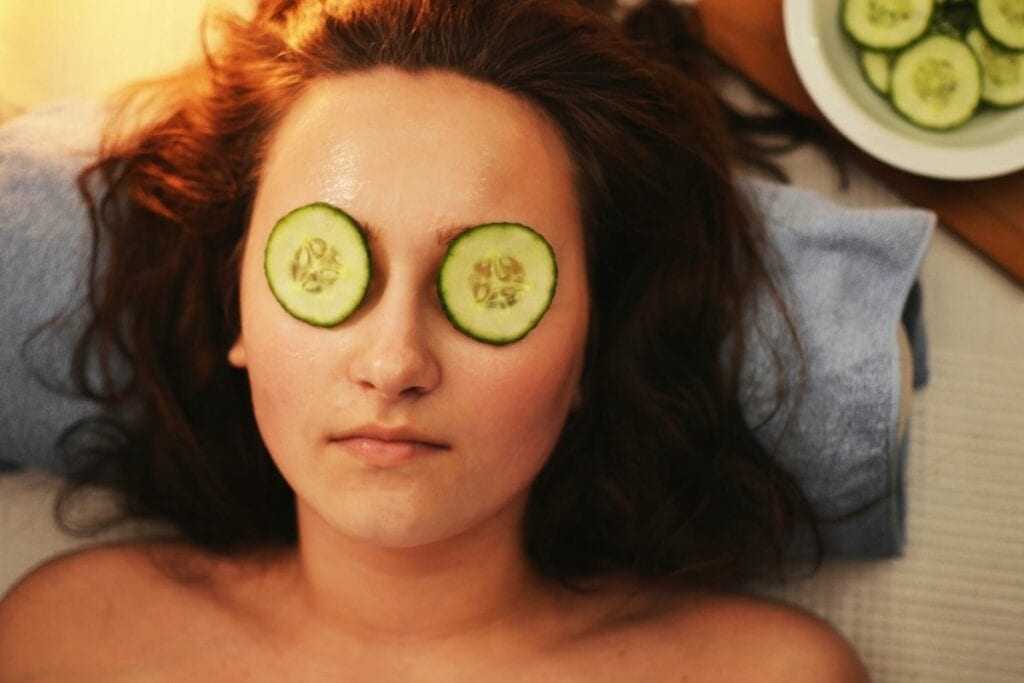 What are the benefits of facial steaming?
Joshua Ross, celebrity esthetician and founder of SkinLab in Los Angeles, says facial steaming has many benefits. 
"First and foremost, it promotes circulation and helps bring blood flow to the surface of the skin, which can help break up congestion and overall improve skin quality and health," he explains.
Ross adds that facial steaming also helps open the pores and can aid in deeper cleansing. However, he notes that self-extractions aren't recommended at home. (Some things really are best left to the professionals!) 
"Steaming your face will bring sebum to the surface of the skin, so it can also help with dry skin types," adds Ross. 
Are there any drawbacks to steaming your face?
While facial steaming can do many great things for your skin, you should be mindful before trying it.
"Excessive facial steaming can actually lead to dehydration by removing all of the water vapor from the skin," says Ross. "In addition, those with sensitive skin types could also get inflammation or sensitivity from over-steaming."
Danielle Gamble, esthetician at The Spa at 5th Avenue Aesthetics, says people with very sensitive skin, eczema, or rosacea should stay away from steam altogether because it will cause more irritation. 
What's the best way to steam your face?
Gamble recommends using steam during the second part of a double cleanse. Use a gentle cleanser during the first part of your double cleanse, she advises. Once you're done steaming, rinse and follow with a toner. 
If you have sensitive skin, limit your time steaming your face to three to five minutes, says Ross. Otherwise, he suggests seven to 10 minutes as the ideal length of time. 
A quick word about what kind of water to put in your facial steamer: Ross suggests using distilled water. Distilled water is free of impurities and won't clog your device with mineral deposits.
How often should you steam your face?
To avoid dehydrating your skin, it's best to limit how often you steam your face. Do it two to three times a week at most, says Gamble.
What's the best facial steamers on Amazon? 
Ready to add facial steaming to your at-home skincare routine? Gamble suggests making sure whatever device you choose is sturdy because the water gets extremely hot.
You can find plenty of the best facial steamers on Amazon. Here are some of the highest-rated ones:
Pure Daily Care NanoSteamer ($39.95, amazon.com): This facial steamer produces steam with negatively charged ionic particles to more effectively penetrate and clear skin. You can also use it as a humidifier, and it even has a chamber to warm towels. 
Vanity Planet Aira Ionic Facial Steam ($49.95, amazon.com): One of the best features of this facial steamer is that you can add your favorite essential oils to create the ultimate spa-like experience at home. 
LONOVE Ionic Facial Steamer ($29.99, amazon.com): This pink facial steamer will look pretty on your counter. It will also effectively deep-clean your pores, thanks to the negatively charged ionic particles it emits. 
Panasonic Nano Ionic Facial Steamer ($92.19, amazon.com): While this facial steamer is more expensive than some of the budget picks on this list, the added cost is worth it. An effective steam takes just six minutes, and the compact design means it won't take up much space. 
Microderm GLO Facial Steamer SPA+ ($34.99, amazon.com): Bring the spa home with this skin-clearing facial steamer that uses nano ionic mist to open pores. 
Let us know!
Did this post help you get closer to achieving one of your goals?