The 8 Best Facial Cleansers to Combat "Maskne"
Wearing a face mask has become the new norm. And while it's been shown to effectively curb the spread of coronavirus, it can come with one pretty annoying downside: "maskne." Yep, we're talking about acne caused by wearing a face mask.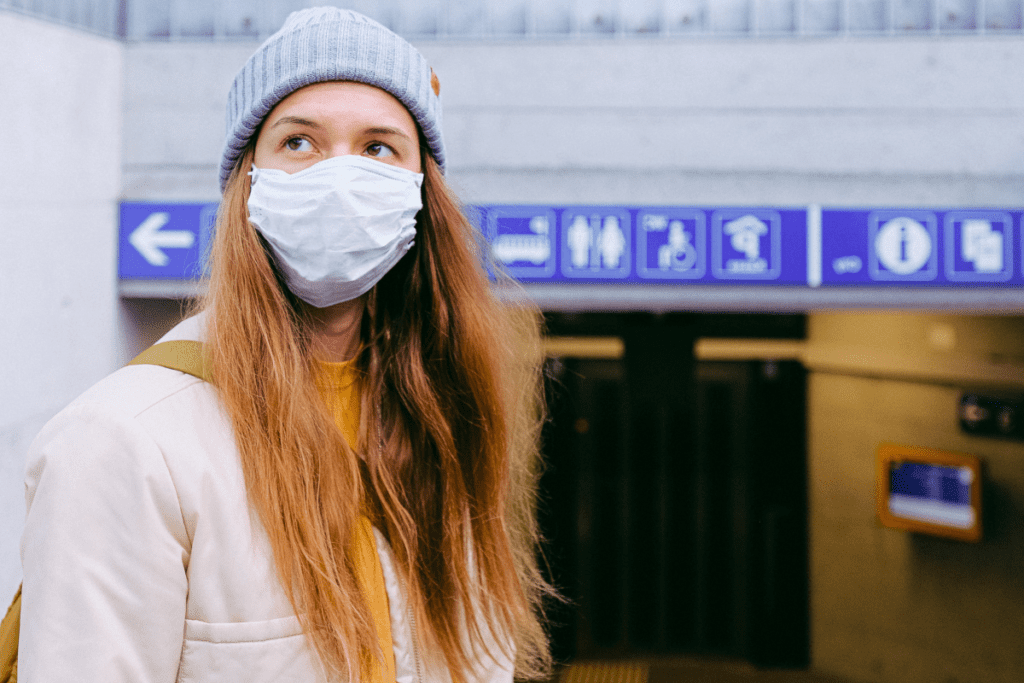 For a previously published article on aSweatLife, Hadley King, MD, New York City dermatologist, told me that "the occlusive nature of a protective mask creates a humid and  warm environment under the mask, which can lead to increased sebum and sweat." That sweat and oil makes for the perfect environment for acne to form.
The good news is, you can prevent new pimples from popping up under your mask with the right skin care routine. That all starts with cleansing. Experts recommend washing your face thoroughly before and after wearing a mask and using a foaming facial cleanser to effectively remove oil, sweat, and dirt that's built up on your skin.
Here, we've rounded up our eight favorite facial cleansers to fight "maskne."
Jafra Royal Clear Smart Clarifying Cleansing Foam ($24, jafra.com): This foaming facial cleanser combines salicylic acid, a proven acne-fighter, with anti-aging royal jelly. It's gentle enough to use on all skin types but still powerful enough to unclog pores and curb excess oil production.
EltaMD Foaming Facial Cleanser ($27.50, dermstore.com): While regular cleansing is a must to keep zits at bay, some cleansers can seriously dry at your skin. Not this one, though: It has an oil-free formula that's packed with pineapple enzymes to get rid of dead skin cell buildup without stripping skin of essential moisture.
CeraVe Acne Foaming Cream Cleanser ($15.89, target.com): One of the best ingredients to look for in a facial cleanser if you have deep, persistent acne is benzoyl peroxide. This antibacterial ingredient, which kills acne bacteria, is the star ingredient in this drugstore facial cleanser. Hyaluronic acid and ceramides in the formula ensure the cleanser won't leave your face dry, red, and flaky. 
Inn Beauty Project Foam Around Clarifying Daily Cleanser ($22, credobeauty.com): Even dry, sensitive blemish-prone skin can use this pH-balancing cleanser. It's got a mix of exfoliating ingredients (glycolic and lactic acids) to keep pores clear and soothing, glow-boosting ingredients (bilberry and niacinamide) to make skin happy.
La Roche-Posay Effeclar Deep Cleansing Foam Cream Cleanser ($22.99, amazon.com): Those with oily skin will fall in love with this creamy foaming cleanser that provides an excellent clean without stripping skin. It packs a one-two punch against pore-clogging acne with salicylic acid and alpha hydroxy acids, but it's also got hydrating glycerin to offset the strong ingredients.
Tula Keep It Clear Acne Foam Cleanser ($34, ulta.com): What do you get when you combine skin-calming probiotics, pore-unclogging salicylic acid, and spot-reducing licorice? This rockstar facial cleanser that clears skin, fades past acne marks, and soothes irritation.  
Dr. Jart+ Teatreement Cleansing Foam ($28, sephora.com): Tea tree oil is another popular acne-fighting ingredient. It not only clears skin but keeps excess oil at bay. This cleanser utilizes that ingredient, along with green tea, aloe vera, and chamomile extracts to ease any breakout-related irritation. 
SheaMoisture African Black Soap Bamboo Charcoal Detoxifying Foaming Facial Wash ($12.19, target.com): Say so long to "maskne" when you use this foaming cleanser. It's loaded with charcoal, which sops up excess grease to help prevent new pimples from forming.