Join Us for the Take a Mental Health Day Event—Even if You Have to Work
As we approach the event on May 20 that we've lovingly called "Take a Mental Health Day," we encouraged you to take the day off if you have that ability and privilege. But, since taking a day off to focus on yourself isn't available to everyone for so many reasons, we built the day to enhance your mental health AND work around your 9-5 schedule. Here's how.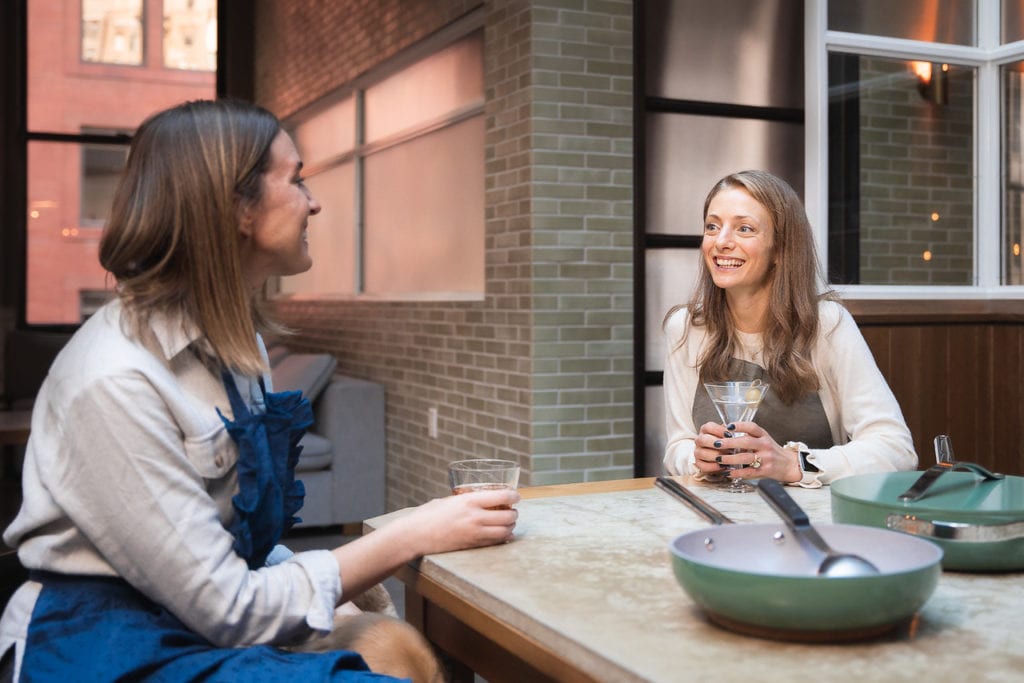 The schedule is built around your work day
We created a schedule that's meant to either fit in between the business of a work day if you can't (or don't want to) take a day off. We also know that not all work schedules are nine-to-five, so we'll record and share sessions immediately with all who sign up.
Here's that schedule again:
May 19, 6 pm CDT: "Get Present" Mental Fitness Class with Liberate. Get in the mental health day mindset with our mental fitness class led by Liberate. This 60 minute class will be a guided experience over Zoom to help you destress (a single session can lower stress by 28%) and strengthen mental muscles. Classes flow through mindful movement, journaling, conversation, and meditation. We encourage you to come as you are – this isn't a performance, this is "you" time. No prior experience is required.
May 20, 7 am CDT: Workout: Dance like no one is watching with 305 Fitness. 305 exists to make fitness more inclusive, empowering, and fun. Movement is more than calorie counting or being the 'best' in the room. Movement is about radical self-love and self-expression!
May 20, 12 pm CDT: Workshop: Participate in an empathy workout with the Founder of Actually Curious, Michael Tennant. It takes empathy to foster safe space to talk about the difficult topics facing our country. Come strengthen your empathy muscles through this virtual talk, and game night-style workshop that helps deepen empathy for self and others, while helping set actionable intentions.
May 20, 5 pm CDT: Keynote talk with Poppy Jamie. Happy Not Perfect founder Poppy Jamie will share her journey to finding her own happiness and mental health tools – all while founding companies and writing her forthcoming novel.
May 20, 6 pm CDT: Panel: Loving yourself today. Why size inclusion and body positivity are good for your mental health – no matter your size. This panel will be moderated by Natali Villarruel a marathoner, triathlete, Team USA member and so much more. It will feature important voices including Charlotte Oxnam, the founder of Cue the Curves, a community and social platform that empowers plus-size women to discuss fashion and discover their style; Gianluca Russo a freelance fashion and culture writer who pens the NYLON column titled "Plus Us" explores the many ways the plus-size community is discriminated against in our society today. He is also the co-founder of The Power of Plus, a size-inclusive digital community promoting love, style and respect for every body; and Dr. Marisa Toups, a board-certified psychiatrist, who completed psychiatric training, including a specialty fellowship focusing on the study of treatment outcomes for Major Depressive Disorder, at UT Southwestern Medical Center in Dallas TX.
The day is cameras-off
We understand that it's been the year of Zoom here on planet Earth, and we're grateful for the way that the platform has allowed us to connect with so many people across the world. But being on-camera constantly is hurting our mental health. Study after study show that staring at your own video reflection all day is causing a form of body dysmorphia that experts have coined as "Zoom dysmorphia" – or a fixation on your perceived flaws.
While we love to see your faces, this event is officially cameras-off for attendees. Our presenters will keep cameras on, but we promise their feelings won't be hurt that your tiny box simply says your name.
We're encouraging you to think about this day as an opportunity to walk and take in information
Because our cameras will be off, you're encouraged to pop in your headphones and take a walk during the workshop, keynote and panel. You'll notice that dance is not on that list—we think dancing is probably best done in one location. We promise, the sun on your SPF'd skin, the fresh air, the sights of spring will all be things that enhance, not degrade, your experience of the day.
We're sure there are other creative ways and places to take this all in—on a picnic blanket, while forest bathing, on a rooftop—and we're here for all of them.
Want other resources?