Here's A List of Absolutely EVERYTHING That's In Your Mental Health Day Box
We are positively buzzing with excitement over Take A Mental Health Day on Thursday, May 20 (and don't forget the kick-off event with Liberate on Wednesday, May 19!). And behind the scenes, our team as been hard at work making sure your event boxes are jam-packed with everything you need for a relaxing, restorative mental health day. Want to get a sneak preview of what's the in box? Here's everything you have to look forward to in your mental health day box, shipped from our friends at PackDash (isn't getting mail the best?).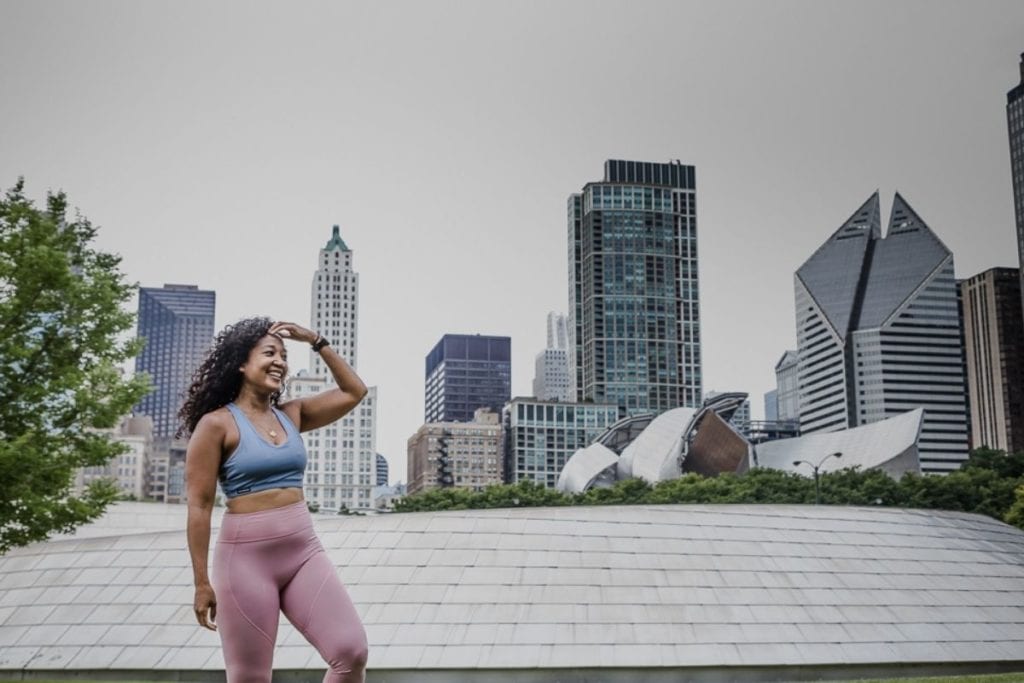 Happy Not Perfect by Poppy Jamie
Even before the pandemic brought on a crushing wave of stress, anxiety, isolation, life change, and financial struggle, there was already a growing mental health crisis. Due to a culture that encourages perfection, hustle, and fictional life/work balance, many are burning out. Behind her Instagram-projected image of "happy wellness founder," Poppy Jamie was also struggling mightily with perfectionism and life purpose.
She began working with mental health experts and researchers to find practical tools to overcome her inner critic and rewire her mind. She discovered that it is possible to create new neural pathways in your brain to break patterns of avoidance, challenge fears of not being good enough, and turn failure around by stretching the mind with new, healthier thought habits. The old wiring (and habits) that you've been stuck with can be written-over. You can actually upgrade your headspace to make curiosity, vulnerability, compassion, and emotional flexibility your default settings.
In the emphatic and trusted voice of Bridget Jones meets neuroscience, Poppy shares her Flexy Thoughts approach for changing how you react to emotional triggers and think of yourself while improving your mental and physical health, relationships, and vision of the future.
Our emotional resilience may continue to be tested, but the new perspectives and strategies in Happy Not Perfect will help us bring confidence, adaptability, and acceptance to whatever comes next.
*Note: This will be getting shipped to you directly, and may not arrive on the same day as your Take A Mental Health Day Box. Don't worry, that's all part of our plan!
Cue the Curves invitation
During Take A Mental Health Day, you'll hear from Charlotte Oxnam, the founder of Cue the Curves, a community and social platform that empowers plus-size women to discuss fashion and discover their style. Charlotte founded Cue the Curves from her own struggles with finding clothing she loved in her size and feeling isolated from the fashion world. With this invitation, you'll have a special code to download the app and join their community of plus-size women.
Crystals from tiny space to breathe
We've always been curious about the power of crystals in our mindfulness routines (pop quiz: which aSweatLife team member frequently carries a crystal in her sports bra?). These crystals, personally sourced from the tiny space to breathe team, are green calcite, which is known for being an amplifier and an energy cleanser. It removes negativity and releases energy blockages that are preventing personal growth. We also just love the oceanic color and the natural vibes we get from it.
tiny space to breathe is a mission based meditation studio based in Chicago. They're working to improve the lives of others while caring for ourselves. Each time you breathe with them, they will provide an opportunity for someone else to do the same + planting a tree. They believe in the power of the breath and the impact that creating a tiny practice can make on the planet, ourselves and our community.
Inspired Eye Boudoir Exclusive Offer
If you're looking to celebrate yourself, or maybe gain a little boost of confidence, a boudoir shoot might be for you. Use this exclusive offer from Inspired Eye Boudoir to get in touch with your inner model, and enjoy making this experience for you, by you.
Potli Coupon Code for CBD-Infused Apple Cider Vinegar
This CBD-infused Apple Cider Vinegar from Potli only has a few ingredients: nano-emulsified hemp oil extract, and raw organic pressed apples. This product is valued at $28 (and it's worth every cent). In your Take a Mental Health Day box, you'll get a code to get this must-have product shipped right to you and you'll want to put it into everything from salad dressings to tonics to recipes.
Single-serve packets of Chagaccino from Renude
WTF is a Chagaccino? It's your coffee's BFF with benefits! Boost your morning brew with your new favorite fully formulated mushroom mocha, and transform your typical coffee into a sugar-free, vegan, keto-friendly latte. Cleaned up and spiked with an effective dose of the planet's greatest adaptogens to support immunity, promote anti-aging, boost your energy without the jitters, and protect your chill. It's the health and wellness version of an iced mocha latte (try it hot too though).
B12 Infused Dark Chocolate Hype Bites from Sourse
Distracted at home? Sourse is here to help. Hype Bites are the perfect snack to satisfy your chocolate craving while providing essential daily nutrients. Hype Bites are a natural source of Vitamin C, Zinc, Magnesium and Antioxidants. Our high-quality dark chocolate and concentrated black currant formula make these functional chocolates more nutrient dense than you thought possible. For a healthy brain and nervous system, enjoy 1-2 bites per day.
Glow Activating Exfoliator from AAVRANI
This sample-size dual-purpose cleanser + face mask gently exfoliates, brightens, and evens skin tone. Formulated with organic turmeric, neem, jojoba, and raw honey. Made without mineral oil, parabens, sulfates, irritants, synthetic fragrances, or animal cruelty.
Sprouted Almonds from Daily Crunch
If you haven't tried sprouted almonds before, you're in for a treat. Daily Crunch uses a special multi-step process: almonds are soaked in purified water, activating germination, or "sprouting." After "sprouting," the nuts are left with a hollow core that gives them that uniquely crunchy texture and taste! Jeana on our team swears by them for her extra sensitive tummy. And mental health is ingrained in their mission too—one of the founders, Diane, lost her son, George, to mental illness and dedicates much of her time and energy to reducing the stigma around mental health. In support of Diane and our mission, a portion of all Daily Crunch Snacks proceeds go to The Support Network, which advocates mental health awareness on college campuses. 
It's not too late—sign up for Take A Mental Health Day here to get all these goodies sent straight to you!