How to Be An Eco-Friendly Dog Owner
When it comes to making eco-friendly choices, our initial inclination is to consider our individual relationship with Mother Earth and the impact we make on the planet. From creating an eco-friendly outdoor space to implementing sustainable cooking practices, most of us think how our own unique actions affect the health of the planet.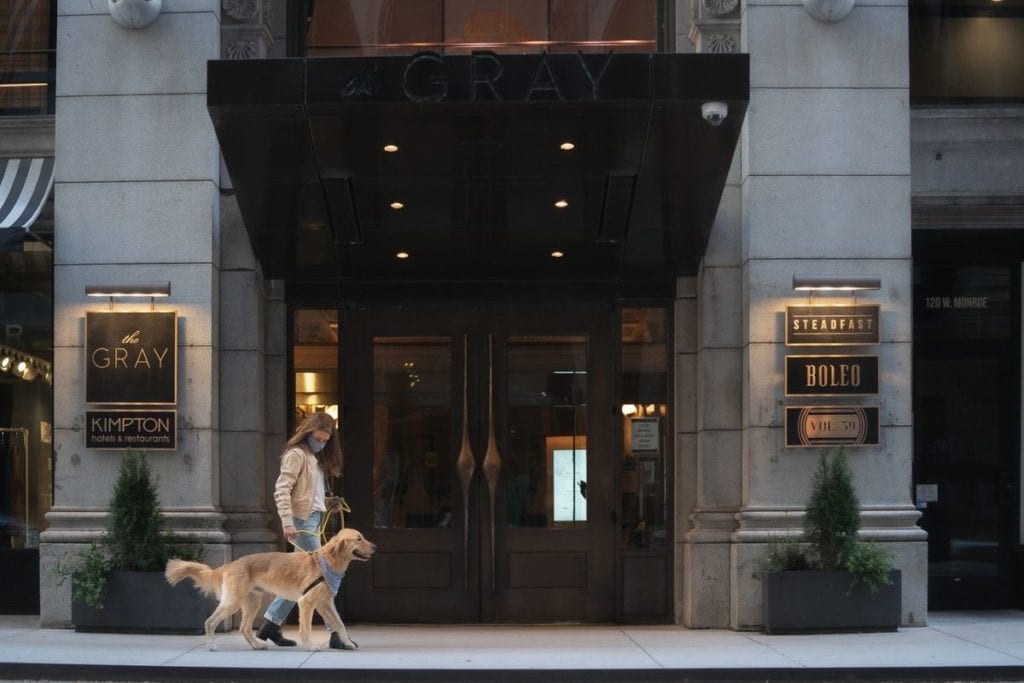 While these are all great first steps to re-evaluating our relationship with our environment, we also need to consider what or who else we are responsible for and that includes our furry friends.

Man's best friend cannot be responsible for themselves, so it's important to consider their carbon pawprint on their behalf. Here are five ways you can be a more eco-friendly parent for your eco-friendly Fido.
1. Choose eco-friendly dog toys and pet supplies
Just as you would choose more eco-friendly choices for yourself and your family members, the same rules apply to pets. When buying beds, leashes, toiletries and toys, opt for products made from recycled or sustainably conscious materials. Some great options include bamboo, coconut fibers, hemp, jute, natural wood and organic cotton.

When shopping for grooming supplies like conditioners and shampoos, look for brands that offer environmentally options that are free of parabens and synthetics. Bonus if they come in eco-friendly packaging!
2. Donate gently used pet supplies
If you have gently used pet supplies that you no longer need or use, Ricci Mills, Co-Founder of The Puppy Academy, suggests donating them.
"Before throwing out old crates, harnesses or leashes that your pup may have outgrown, check their condition. If they still function well, consider donating them to a local shelter or rescue organization to put them to good use. Plus, you'll be keeping these supplies out of landfills." Genius!
3. Find food and treats made with real, whole food ingredients
What your pet consumes matters, so find brands that make more mindful pet food and treats. Just like we review our food labels, do the same for your furry friends. Stick to foods and treats with minimal ingredients that come from real, whole food ingredients.
That means avoiding chemically synthesized minerals and vitamins and other human-made nutrients, advises Alex Waite, co-founder of Shameless Pets, a pet brand that makes treats from upcycled food waste.
"The reason chemical additives and artificial ingredients are used in your pet's products is because they are cheaper than real food! They are included to alter the product to make it look, smell, and taste better, ultimately making it more appealing to your pet. But your pets, like us, love the taste of real food; it's naturally palatable!  And real food provides your pet all the daily nutrition they need to make them feel their best."
Also consider how your pet's food is made and how it's packaged. Some brands make their pet food and treats using manufacturers that use renewable energy for most of their power while their products are responsibly packaged in Certified Plastic Neutral Bags. How neat is that?!
4. Make homemade treats
Besides considering your pets food, you should also consider their snacks and treats. Since most pet treats come in packaged in cardboard boxes or plastic packaging, skip the store bought options and make your own homemade treats instead.
Candace Helton, Sustainability Enthusiast and Pet Parent, says, "It's better to make homemade pet treats and store them in a reusable container. You'll find lots of recipes online, but I personally like blending a banana, natural peanut butter and rolled oats together and baking the dough into pup cookies."
Need some recipe ideas? Check out these Buckwheat Dog Biscuits or these Easy Homemade Dog Treats. Celebrating a birthday? How about whipping up an Almond Butter Apple Pupcake.
5. Take sustainable strolls with eco-friendly dog poop bags
Everybody poops and so do dogs, so when it's time to pick up after your favorite furry friend, skip the basic plastic bags and opt for an eco-friendly dog poop bag instead. If you pack snacks for yourself and treats for your dog on these long leisurely strolls, use reusable bags and containers like stasher bags.
Eco-friendly pet parenting doesn't have to cause a quandary. Eco-conscious brands are looking out for man's best friend so you can look out for the planet. Incorporate these simple eco-friendly Fido tips to help create a more eco-friendly life for you, your pet and the planet.