Questions to Ask your Fitness Facility Before Your Return to the Gym
Over the last year, you've been staying fit with home workout equipment, video fitness classes, and outdoor exercise. While you miss your old fitness routine, you may be hesitant to return to the gym: a recent poll on Front Office Sports confirmed that 50% of their readers are not ready to return to a brick-and-mortar.
Because a gym is a place to focus on physical and mental conditioning, paying members may assume that all facilities are designed to elevate and enhance their performance. However, due to a lack of regulation on facility design features, many gyms simply provide the right equipment without going above and beyond on health and wellbeing enhancements.
As we've seen during COVID, gyms tend to do a good job of addressing the visible benefits of their facilities: posting signage with COVID-safe reminders, building physical barriers between members, and more. However, many factors that affect our mental and physical health, including the threat of COVID, are invisible. To elevate member confidence and to improve the mental and physical health of their members, gyms must address the invisible elements.
While you do the hard work, your gym should be designed to enhance your mental and physical performance. Before returning to your gym, consider getting more information about the following questions on the features you can't see.
We spoke with a few gyms to share examples of the answers you're looking for.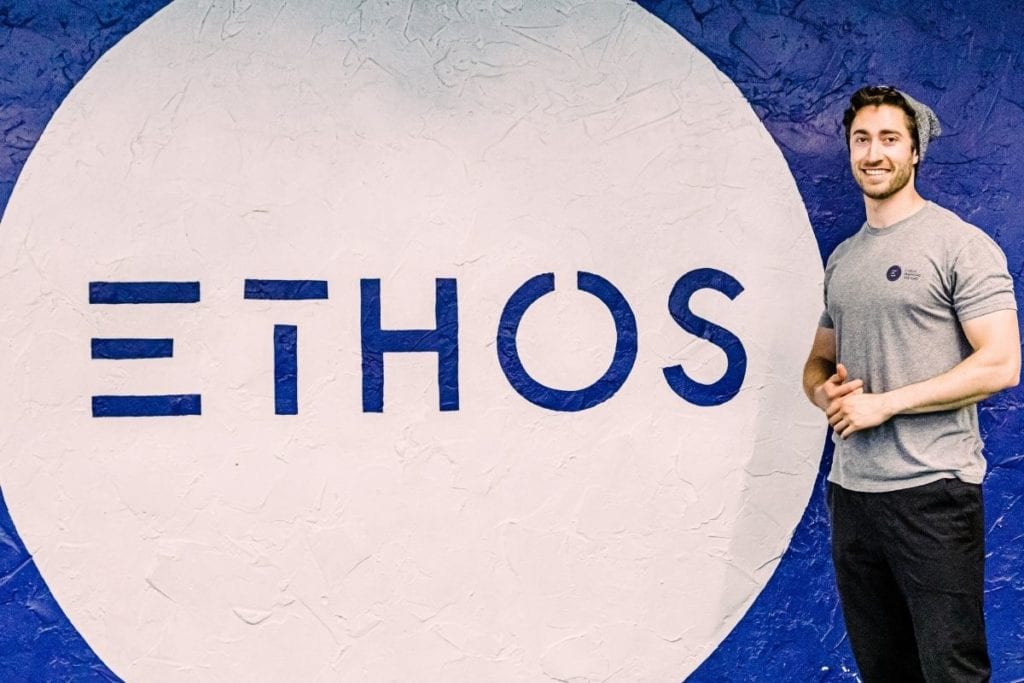 Air Quality
Ask your gym: What air filters are installed in your HVAC or central air conditioning units?
The answer should be MERV-13 filters or HEPA filters, which are now a requirement for a New York City gym to reopen. If the answer is not MERV-13 or HEPA, ask if they have portable HEPA units and if so, how many and where they are located.
As a bonus question, ask about their maintenance policy. They should be changing these filters every two weeks or so.
Ask your gym: How do you disinfect the air in the central systems?
They may have installed a UVGI (Ultraviolet Germicidal Irradiation) system. While optional, it is one additional measure that can further reduce any transmission of COVID or any other airborne pollutants. UVGI and thermal technology use strong light and temperature to literally kill germs out of the air, as the air flows through the mechanical system.
Chicago's Studio Three was featured in the Wall Street Journal for their proactive innovations in response to COVID-19, particularly with regard to opening year-round, outdoor fitness arenas in specific neighborhoods. Laura Cieplick, Studio Three's COO, shared, "When COVID-19 hit, we immediately turned our attention to building accessible outdoor workout facilities and virtual programming, while inside – as we prepared for the gradual reopening of indoor fitness – we implemented comprehensive studio reconfiguration of the zones within the air handling system and invested in custom safety barriers and UV and thermal sanitation technology."
Ask your gym: How do you ensure proper air circulation?
You're looking for answers like: Increased circulation in the central air conditioning system and open doors or windows directly to the exterior. Use what you know about your gym – If the gym is located on the side of a highway and their solution is to open windows, chances are the pollutants from the road could be a bigger threat than COVID.
Ethos, a strength and conditioning gym in Chicago, implemented increased circulation to keep the fresh air flowing. Owner Victoria Zahr explains, "We have an air exchange system that circulates a batch of fresh air every 30 minutes."
Ask your gym: How do you monitor your air quality?
Don't be surprised if they don't have a robust air quality management system in place because they're not required, but keep in mind that they could be monitoring things like:
PM 2.5, which are general pollutants that can be toxic and can irritate your eyes, nose, and throat
CO2 which hugely impacts your fitness ability, especially in aerobics
Humidity levels, which should range from 40-60% relative humidity to elevate your ability to perform and is the ideal range to reduce the spread of any disease
Thermal Comfort
Ask your gym: At what temperature range do you keep the facility?
If the windows are temporarily open for COVID concerns, this might be a difficult answer. However, keep in mind that The American College of Sports Medicine (ACSM) suggests that general fitness performance is optimized at 68 and 72 degrees Fahrenheit.
Zahr notes, "We strive to maintain an internal temperature of 68 Degrees F."
Lighting Quality
Ask your gym: Do you have any human-centric lighting features?
'Human Centric Lighting' is a fancy term to mean lighting that is designed with this in mind, instead of just a non-adjustable fluorescent lighting. This isn't common yet, so the answer may be no. However, it's important to remember how much the quality of light can affect your mental and physical performance. There's a reason that spin studios turn down the fluorescent lights and flash bright colored neons – the color of lights can provide energy and even impact your circadian rhythm to affect your sleep and recovery.
Bonus Question!
Ask your gym: Do you have plants or natural features in your space?
Plants are special because their visual elements have been scientifically proven to elevate mood and boost concentration, but they are also nature's air filters.
"We have different kinds of plants inside our space to remove toxins in the air, including ferns, ivy, and succulents," explains Zahr.
COVID-19 has reminded us that there are many unknowns in the world – some of those unknowns are invisible and can be scary. The pandemic has also reminded us that science can help us understand how to protect ourselves and feel safe and healthy. When returning to pre-COVID life, like going to a gym, use the knowledge you have to empower yourself. Opening a line of communication on these topics will help your mindset and ultimately may lead to a better workout experience.