Kitchen Gadgets Worth the Splurge (and What to Skip)
As I prepared for a recent move to a new (and bigger!) apartment, I couldn't help but wonder: Which kitchen appliances should I splurge on to take my quarantine cooking to the next level? And which ones should I not bother buying?
To help make my—and your—life easier, I chatted with a few food experts, from chefs to bloggers, to find out which kitchen appliances are worth splurging on—and which ones you can totally skip. Here's what they had to say.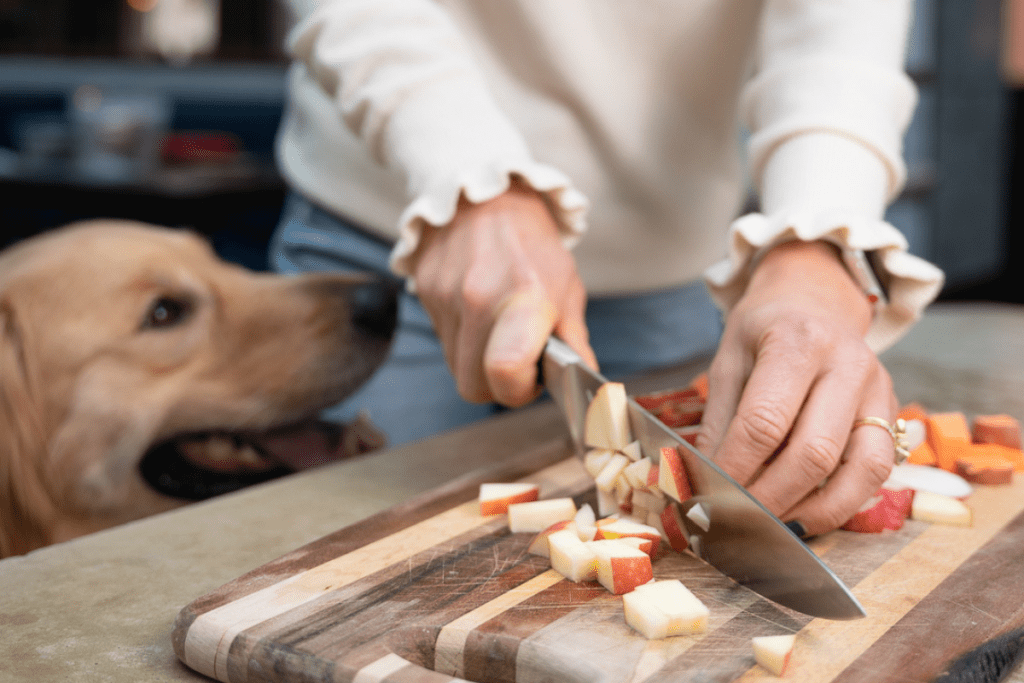 Kitchen appliances that are worth the splurge
The following items are must-haves for your kitchen if you're an avid cook, according to the pros.
Stand mixer
Quite a few of the experts I spoke with mentioned a KitchenAid Artisan Series Stand Mixer ($419.99, jcpenney.com) as being a worthwhile investment if you're serious about cooking and baking.
"As a baker and former pastry chef, I could not live without my Kitchen Aid Stand Mixer," says Christina Pirello, celebrity chef from the Emmy-winning show Christina Cooks on PBS. (Pirello even named her stand mixer Sophia!) "I use it almost daily for baking, for pasta making (with attachments) and for kneading bread and pizza dough," she adds. "It's my most expensive tool and I think it's worth every penny."
Food processor
"The right food processor is like a set of knives, a blender, and an actual prep chef all in one," says John Fawkes, NSCA-certified personal trainer, Precision Nutrition-certified nutritional counselor, and managing editor at the Un-Winder.
Fawkes notes that a good food processor is the secret to ingredient meal prepping because you can pulse chop fresh ingredients to use in healthy meals throughout the week. "Some models can even handle things like grinding spices and nuts to shredding fresh meats and cheeses, all for meal-prep convenience," he adds.
Plus, a high-end food processor likely doubles as a blender, and in many cases will work better than a conventional blender. "It makes prepping everything from soups to fresh sauces to a morning green smoothie so much simpler," says Fawkes. "You don't need fancy juicers or blenders then."
For a splurge, Fawkes recommends the Cuisinart 14-Cup Food Processor ($229.95, hsn.com), which is especially highly rated online and has a great stainless steel blade, slicer, and shredder disc set.
"Cleaning is easy as well, with Cuisinart's food processor parts dishwasher-safe using the top rack," says Fawkes. "It's more than capable of handling whatever prep work you throw it's way, from meat to veggies to spices to full-out liquifying ingredients."
Slow cooker or pressure cooker
When it comes to pricier kitchen gadgets that are worth the splurge, a few food experts had slow cookers and pressure cookers at the top of their lists.
Melissa L. Smith, CIA trained chef and sommelier, for example, is a big fan of the Instant Pot 7-in-1 Electric Pressure Cooker ($79, amazon.com), which can be used as both a pressure cooker and a slow cooker. You can make so many things in it, including bone broth, yogurt, and freezer-to-table meals, she says. (Check out our beginner's guide to the Instant Pot for tips on using it.) 
Cast iron skillet
Caroline Chambers, chef, cookbook author, and writer of What To Cook When You Don't Feel Like Cooking, says a good cast-iron skillet is worth the money. She likes the enamel-coated Le Creuset Signature 10 ¼" Enameled Cast Iron Skillet Frying Pan ($180, Crate and Barrel).
"You'll have this pan for the rest of your life, [and] you don't have to maintain it with frequent seasonings," she says. "You can use soap on it, and you can saute, bake, roast, etc. right in it."
Digital scale
Many of the chefs I spoke with say a digital scale is worth the money. The good news: It won't set you back much since this is one of the most affordable items on this list.
Chef Anne Witt, of Aster Hall Chicago, points out that cooking and baking especially are a science. "A digital scale allows for a much more accurate weight of ingredients and improves consistency in your recipe," she says. "Another plus: Using a scale calls for less dishes. There is no need for measuring cups and spoons."
Witt's favorite is the Escali Primo Digital Scale ($41.95, macys.com), which is super-easy to operate.
Knives
Just about every food professional I chatted with had high-quality knives on their list of essential kitchen gadget splurges.
"For me, cooking is all about my knife," says Pirello. "It's the most important tool and my most prized kitchen possession." She uses the Kyocera Premier 6" Ceramic Chef's Santoku Knife ($249.95, amazon.com). "While they have less expensive blades, mine is over 20 years old and is like new," she says. "It's my most dependable tool."
Heather Yan, founder of My Kitchen Culture, also recommends choosing higher-end knives if you spend a lot of time in the kitchen.
"High-quality knives last longer, stay sharper, are safer, and are much easier to work with," she says. "Wusthof and Dalstrong are both knife brands I trust to be high-quality and reliable. They're a little more expensive than your average knife, but the quality is worth it."
Wooden spoons
"Wooden spoons are the backbone of any home kitchen and with good reason," says Pirello. "They endure. They work and they impart a tenderness to your cooking."
Pirello owns an assortment of wooden spoons from Jonathan's Spoons, which range in price from $15-$40. "They are pricey, but they last a lifetime," she says. "They fit your hand and they remain as gorgeous as they are utilitarian."
Reusable silicone baking liners
For the avid baker, reusable silicone cups are the eco-friendly addition you need in your kitchen. As a bonus, they're quite affordable. Zlata Faerman, who creates mostly low FODMAP recipes @lifeandthymez on Instagram, loves the LetGoShop Silicone Cupcake Liners ($12, amazon.com).
"These reusable silicone cups are perfect for baking," she says. "First, you don't need any more muffin pans since they can stand on their own (on top of a baking sheet), and secondly, you're not wasting money on liners or worrying about whether or not you have any left."
Faerman uses these liners for sweet treats as well as breakfast (eggs, broccoli, cheese) and even quick bites using meats and veggies.
Kitchen appliances that aren't worth splurging on
There are some kitchen appliances and gadgets you should stick to buying bargain versions of—and some you shouldn't waste your money on at all. Put your wallet away and save on the following items.
Nonstick pans
Most of the experts I spoke with agreed: Nonstick pans aren't worth the splurge. "Whether they're $200 or $20, you're just going to have to replace your nonsticks every couple of years if you use them frequently," says Chambers. "They get scratched, they lose their nonstick powers, it's just a fact of life."
Instead of choosing a pricier option, go for a mid-range pan, like the Anolon Frying Pan ($29.99, qvc.com), suggests Chambers. "Use the heck out of it, and don't feel bummed when you have to replace it," she says. "They just aren't 'forever' pans like cast iron or stainless steel."
Toaster
Skip right past the pricey toasters and head straight to the bargain aisle. "You don't have to splurge on a toaster," says Mee McCormick, founder and chef at Pinewood Kitchen and author of My Pinewood Kitchen: A Southern Culinary Cure Keep it simple and affordable—it has one function and that's to toast your bread."
Measuring cups, whisks, and utensils
In the case of these items, basic is better. "They should never cost you a lot of money," says McCormick. "Hit the discount deals for these steals."
Bakeware
"For equipment you can save on and still get good value, bakeware is one area you can often save a little," says Yan. "Serious bakers will still want high-quality cake pans and bakeware for more delicate recipes, but most people can get by with cheaper alternatives."
Yan adds that using parchment paper or greasing your bakeware well can often make up for lower-quality materials without lowering the quality of your food.
Garlic presses, lemon juicers, and peelers
Items that help you cut, squeeze, or peel ingredients aren't all that useful because you can easily do the work by hand, says Pirello. Plus, you're adding to items you have to clean up afterwards. If you like the idea of any of these, opt for inexpensive models.
"When it comes to kitchen gadgets, there are many out there that aren't necessary and simply are just taking up valuable space in your kitchen," adds Denise Santa Maria of hispanic-ish.com. "Some of these include an avocado slicer, a pancake maker, omelet maker, meat shredders, any fruit slicers, a garlic press, and the list goes on."
Infomercial products
We've all been there: You're up at 2 a.m. and an infomercial for some out-there gadget, like a tomato slicer, pasta boat, or salad chopper, catches your eye. You immediately buy it because you're convinced it's going to change your life. Hold up a sec.
"For my money, you can skip just about every gadget you see on an infomercial," says Pirello. "A great knife and cutting board will serve your kitchen better than most gadgets, most of which will end up in your junk drawer."