10 Race-Inclusive Beauty Brands
When looking for beauty brands, it's important to me that the line carries products designed for all skin tones. As a dark skinned Black woman, it can be challenging to match my skin tone. Race-inclusive beauty brands are not only in high demand, but well overdue.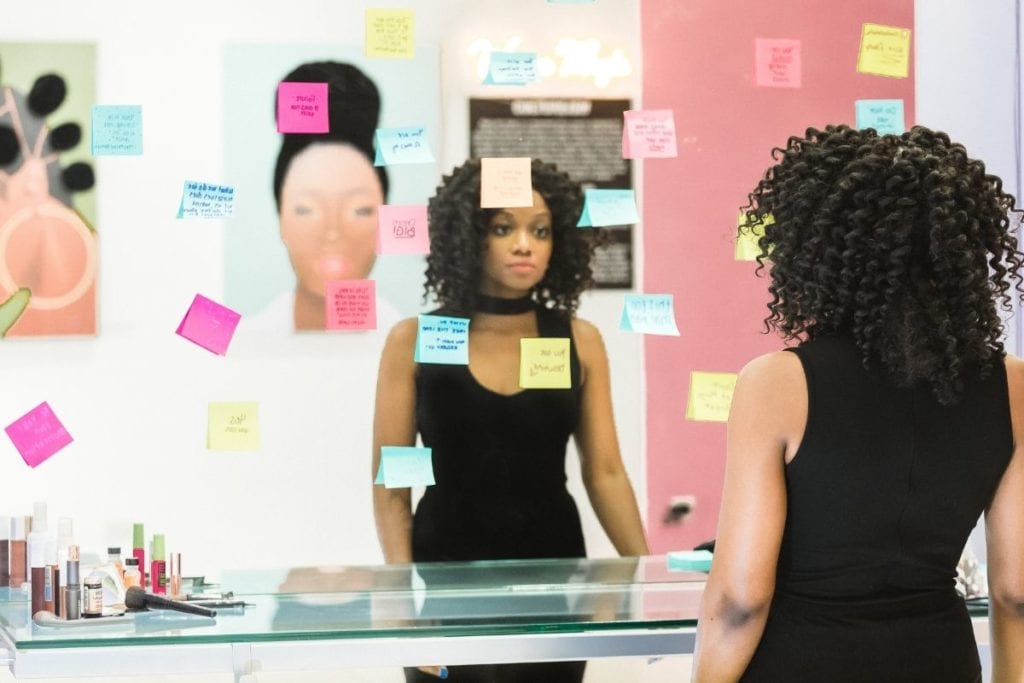 A truly race-inclusive beauty brand should offer products that cater to a variety of tones, and it should also make a clear stance on what the company believes in regarding racial inclusivity. Racial diversity should be present within the team, the company should have a high level of social corporate responsibility, and models used in marketing should be diverse.
At the heart of any beauty brand is the desire to help its customers look great and feel confident. When these brands develop products that cater to different skin types, it helps their customers feel seen, valued, and supported. Below are just a few race-inclusive beauty brands working to get it right.
Elta's approach to skincare is affordable, high quality products that are designed for all skin types. Their philosophy? Healthy skin is the foundation to beautiful skin. They offer cleansers, moisturizers, sunscreens, serums, and more. The brand has a medical heritage, and its technological advancements allow for very targeted formulation of their products. 
This brand's sunscreens are great for all tones because their product line, specifically the Unseen Sunscreen, is designed so there is no white residue. Their products aren't heavy, and they're great for all skin types from very dry to very oily. 
Originally launched in 1984, this brand has been strongly regarded as one of the most inclusive beauty brands. When other brands were focused on developing a variety of foundation shades, this brand also created lipsticks geared to match various shades. 
Founded by Rihanna, this brand has been a pioneer of beauty inclusivity. The line started in 2017 at Sephora and its initial release offered products in 40 shades. When the darkest shades were the first to sell out, the entire beauty industry took notice and began to pivot their product offerings to become more inclusive.  
While many drugstore beauty brands don't offer an assortment of color options, this one goes against the grain. In 2017, Maybelline added 16 shades to their foundation line. This helped the makeup industry become even more accessible by being an inclusive brand that was more affordable. 
This brand not only offers makeup created and designed for every complexion, but they've also developed a nail polish collection the same way. Their mission is to match as many skin tones as possible with their color offerings. Their goal is to create universally flattering pigments so each of their customers has their full collection of products to choose from and can confidently know the manicure products will look great and help them feel confident. 
We are so fortunate to have a plethora of hair care lines designed for textured hair. This brand has quickly gained popularity since it was created by Tracee Ellis Ross, who is known for her wonderful curls. Recently launched in September of 2019, the line includes a variety of conditioners and serums all designed for the thickest of hair textures. 
This brand is the legacy of Sofi Tucker, an entrepreneur who sold shea butter, African black soap, and homemade beauty preparations in Sierra Leone in 1912. Her vision is honored by the brand continuing to formulate its products with raw shea butter handcrafted in Africa. Every product purchase is a reinvestment into Black communities.
This major brand has several inclusive product offerings including its line "Illuminate Me," co-created by Black women. The unique needs of melanin rich skin are at the forefront of this carefully curated line. For such a large brand, it's great to see they've taken the time to combine their beauty expertise with a focus on inclusivity.
This company was founded on the idea of wanting a clean shave, but feeling unsatisfied with the performance of razors on the market. Their products provide a skin-friendly shave for customers with coarse and curly facial and body hair. Their safety razor helps to eliminate razor bumps and prevent cuts by leaving smooth skin after use. 
If you're looking for a new set of beauty brands to start buying from this year, use this list as a starting point! Recognize that racial inclusivity in beauty is not only products designed for different skin tones, but also products designed for different skin types and different hair textures that are developed and marketed by people of color. (And, read up on Black Owned businesses and Socially Conscious brands that are also getting inclusivity right.)