Should You Get an Organic Manicure?
A fresh manicure can tie your whole look together—plus hitting the salon to have your nails painted and hands massaged is a totally relaxing experience. But just how close attention should you pay to what's in your polish? What is the healthiest way to get your nails done? Organic manicures are rising in popularity, and here, we're breaking down whether they're worth trying.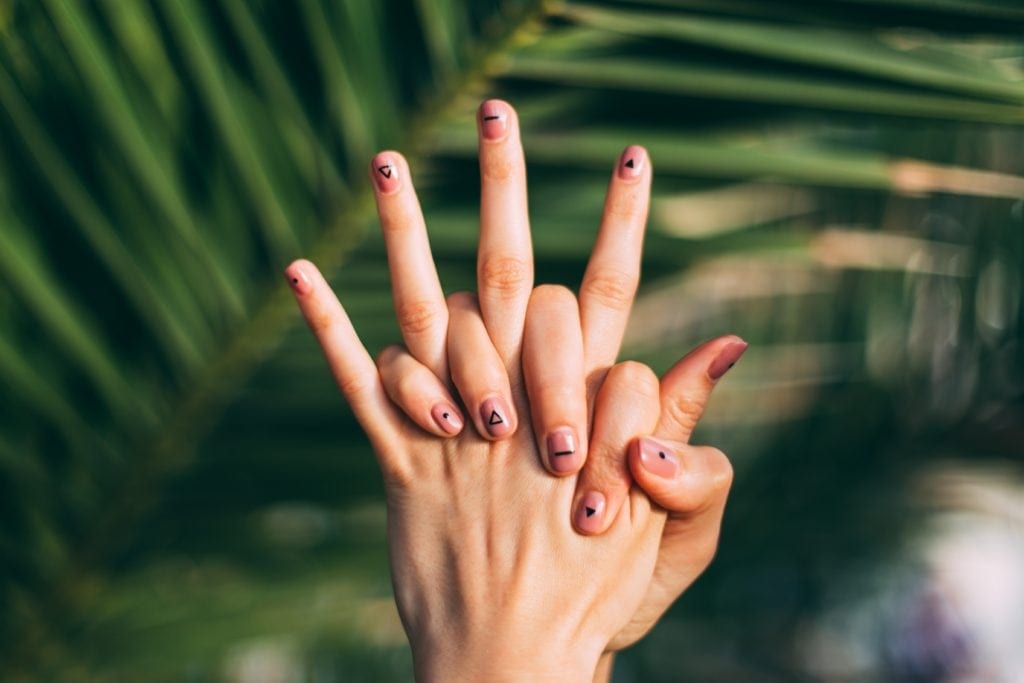 What Is an Organic Manicure?
Organic manicures are similar to your run-of-the-mill manis, except they use polishes that are free of chemicals such as toluene, DBP, and formaldehyde. These chemicals can potentially cause skin irritation around your cuticles and fingers, nail damage, nail infections, facial dermatitis (if you touch your face), and allergy or asthma flares from breathing in the chemicals, says Tania Elliot, MD, board-certified allergist and internist.
Besides the type of polish used, your salon should be following certain protocols for your manicure to be as organic or non-toxic as possible. "To me, a real non-toxic manicure would take place in a salon that follows proper protocol when it comes to ventilation, disinfection, and application," says Dasha Minina, CEO and founder of Maxus Nails. That means the salon is clean, works with licensed nail technicians, and uses an autoclave for disinfection after each client.
What is the healthiest way to get your nails done?
Elliot says that organic manicures are a good way to go—however, she points out that non-toxic polishes aren't allergy-free, so if you tend to experience irritation that won't necessarily go away if you make the switch. If you do develop a rash, Elliot advises stopping manicures for at least a week after the rash heals, then switching to a different formulation. If you're not sure what's causing the issue, head to your derm, who can do a patch test to determine which chemical is the culprit.
You'll also want to vet the polishes you're using to ensure that they truly are free of potentially harmful chemicals, says Minina. She notes that the Food and Drug Administration doesn't regulate cosmetic formulations except for color additives and specific ingredients that are restricted, so she suggests choosing brands that have a proven track record of being eco-conscious and non-toxic.
Minina says her company, Maxus Nails, is committed to the non-toxic movement—her polishes are 10-free—you won't find phthalate, toluene, xylene, ethyl tosylamide, camphor, formaldehyde, formaldehyde resin, parabens, tert-butyl hydroperoxide, or animal byproducts in her products. Zoya is a popular brand that is also committed to non-toxic formulas (they're 5-free), and their polishes come in tons of colors and are commonly found at nail salons. Another good option is SpaRitual—their polishes are vegan and they use certified organic ingredients whenever possible.
Finally, the salon you goes to matters, too. "If the salon does not properly ventilate the premises you are putting yourself at risk for inhalation of toxic substances from other services even if you are using non-toxic polish on yourself," says Minina. "Choosing the right salon that works with nontoxic brands is key when it comes to your health."