Why Health Coach and Former Model Jill de Jong *Doesn't* Exercise Every Day
Models: They're just like us! Especially if that model is Jill de Jong. After an incredibly successful career working with some of the world's biggest brands like Avon, L'oreal, and Escada, and gracing covers of top publications, including Women's Health and Fitness magazines, she pivoted to become a health coach, personal trainer and chef. With the publication of her book in 2019, Models Do Eat, she even became an author.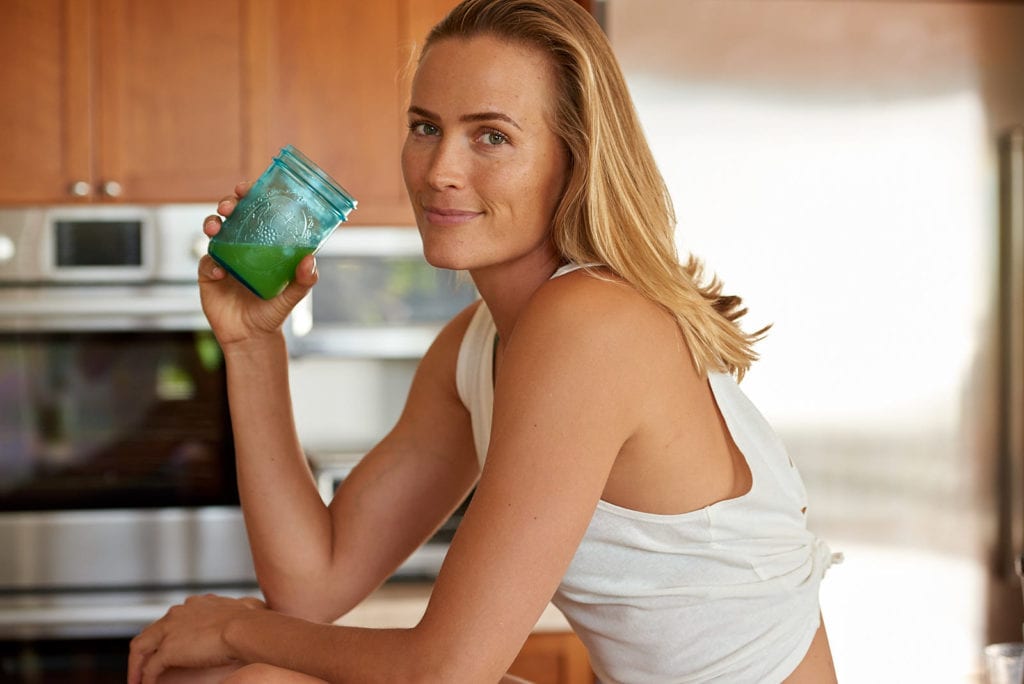 Several months ago, de Jong launched a podcast called Life Done Better, where she interviews some of the world's most inspiring women in health and wellness including Nikki Sharp, Tara Mackey, Sarah Anne Stewart Jesse Golden, and Christine Hassler.
I recently spoke to de Jong about 2020, her best tips for a model-esque glow up and how she stays sane during challenging times. You might even find yourself a little more motivated.
What do models know about fitness that ordinary people do not?
I certainly think models have a lot of knowledge when it comes to health and fitness. as it's their job to stay in their best shape every day of the year. But, it's not the knowledge that counts; it's the action that counts. They put in the work, stay consistent and do not wait for motivation; it's a lifestyle.
Why do you believe in *not* exercising every day?
I believe we should be moving our body every day, but it doesn't have to be strenuous exercise. Our body does need some time to recover in between the "I'm so sore" workouts. Walking and yoga is gentle on the body and speeds up recovery.
What is your fitness routine right now?
I live in Maui and the weather influences my weekly activities; when it's a bit cooler or overcast I like to run and ride my road bike. When the wind permits, I go kiteboarding.  I have a home gym that I use for HIIT training at least twice a week. And I also swim, practice yoga and hike once a week.
What are some good workouts to squeeze in when you don't have a lot of time?
Getting your heart rate up with a simple 10-30 minute HIIT workout is a very efficient and effective way to work out.
What are your best tips for eating healthy during the holidays?
There is a lot of temptation during the holidays to overeat and to eat poor quality food. Too much crappy food equals a crappy mood. Choose to indulge only on your favorite not-so-healthy foods; decide what is worth it and what is not worth it. It's not about depriving yourself, it's about making good decisions.
What are some healthy swaps that most people aren't aware of?
If you make a soup and you usually add heavy whip cream, use a handful of raw cashews instead for a yummy creamy consistency.
If you enjoy a soda but not the sugar content, then squeeze a fresh lemon or orange in some sparkling water, add some raw agave and stir it well; now, you have a refreshing healthy soda.
Tell me about your new podcast.
My podcast, Life Done Better, is the place to find connection, inspiration, knowledge and practical solutions to the challenges we encounter in life.
I have intimate conversations with some of the world's most inspiring people in health and wellness and they share openly about their struggles, self-discovery and purpose. It's the place for all the unicorns that strive to create a life on their own terms.