Listen: Alex Caiola, The High Priestess of Brooklyn, Leans Into Spiritual Awakenings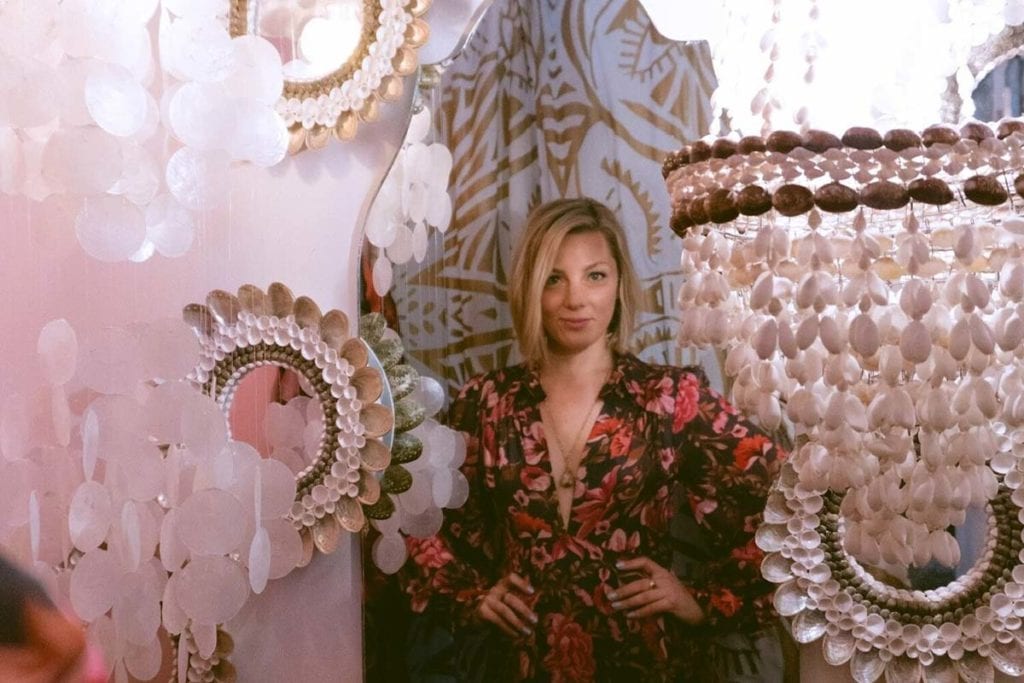 Alex Caiola, the High Priestess of Brooklyn, thought it was normal to know all about the family histories and intentions of the people who she interviewed as an executive recruiter. This is until she had a psychic reading.
"You're a very psychic woman," she was told. And I was struck by how bad for business that would be for a psychic to tell someone else they were psychic too if they weren't absolutely certain about the information.
"You're psychic too," is a little more direct than, "You're going to meet a woman who will be very important to you." You can look at your life and the things you know and the answer is binary—yes, you are or no, you're not.
Alex started honing her claircognizance—which is the term for when you just know something—while she was working at SoulCycle. The perfect place to work on a little inner woo-woo, she explained. And in that time, she kept pulling a card from her tarot deck over and over again: The High Priestess, a card that signifies the kind of inner knowing that Alex was honing.
And so she listened, launched her business, and named it High Priestess of Brooklyn for the card that nudged her to do it.
In this episode of the podcast, you'll hear Alex explain that she was gifted her first tarot deck—the same first tarot deck that I was gifted. And, because we like each other and both have an appreciation for woo-woo, we started the episode by pulling tarot cards about our friendship. Along with maximum friendship and woo-woo, you'll also hear about Alex's goals, what it takes to write the horoscopes you find online and more.
If you love this episode as much as we do, subscribe to the #WeGotGoals podcast wherever you like to listen to podcasts, including on Apple and Spotify (and hey, leave us a rating while you're at it!).
Resources: