What I Learned During Quarantine
Quarantine was a time of transformational growth for me. But I would be lying if I didn't acknowledge that I also felt like there wasn't a lot of struggling between being pregnant, raising a toddler and working long days as we all integrated into the new #WFH transition. It definitely wasn't all rainbows and butterflies.
And when I say struggle – I mean mentally, physically and of course a bit emotionally. We went from living our normal lives to zero very quickly, basically overnight. No more Starbucks trips on the way to work. No more Pilates or barre classes. No more mingling with friends on Friday nights or story time at the library for my little one.
And while I am UBER grateful to be unaffected by the recent pandemic from a health standpoint, I do think that we all have been affected one way or another. Even so, I wanted to reflect on quarantine and really turn it into a positive. 
What did I learn from quarantine? How can I grow from this experience? Let's jump in five positives I was able to grab from this experience.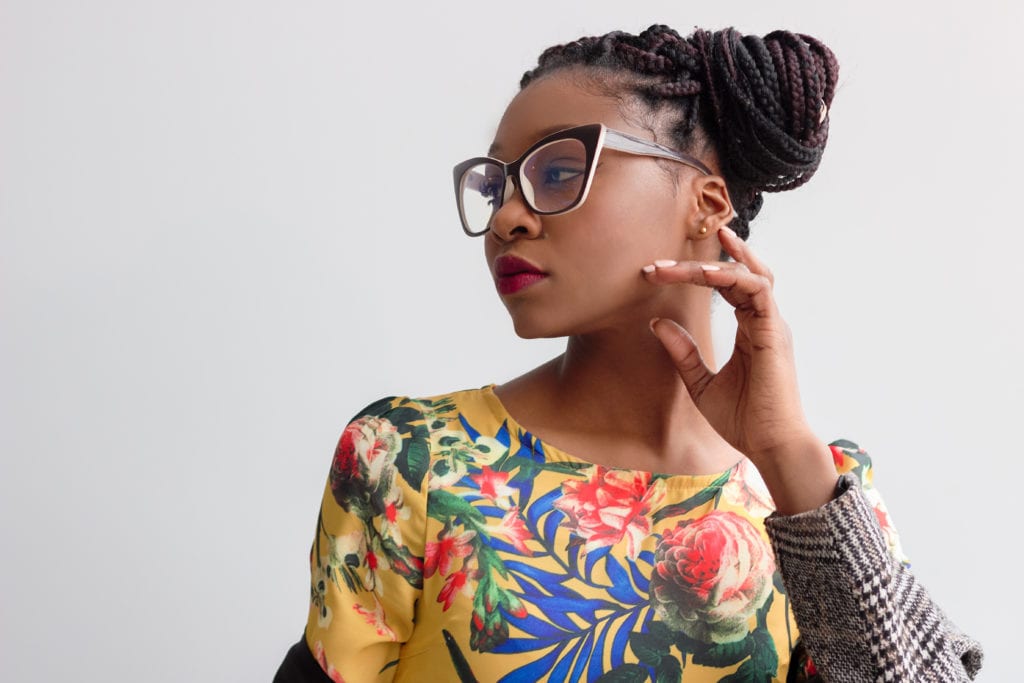 Having a gratitude practice is essential.
While the world spins madly on, I was fortunate enough to wake up to a healthy family and continued to support my family with my work from home capable job every day during quarantine. And while I was frustrated about the quarantine in other ways, for the things I described later, I am uber grateful.
So with that being said, it was essential for me to practice gratitude. I love a good gratitude journal which I picked up again during quarantine. But there are so many ways to express gratitude on a daily basis from listing out your list of top three every morning to saying a prayer every night. 
Regardless, I have carried this gratitude practice with me beyond quarantine and I cannot recommend it enough.
Getting fresh air and movement, every single day, is important.
Getting fresh air and movement every single day was essential to my mental health. ESSENTIAL.
I am fortunate to live in a neighborhood where I could take my daughter for daily strolls and I realize that those living in a city during quarantine probably weren't as fortunate. However, even on days that I wasn't able to go for a stroll due to work, I made sure to open my windows, get some fresh air in for atleast 15 minutes.
This also pertains to movement. Whether it be jumping on YouTube for a quick yoga stretch or catching one of aSweatLife's live streams, movement was also an instant mood booster.
Validating your emotions and feelings is essential.
It's okay to not be okay. I'll say it again. It's okay to not be okay.
There were so many times during quarantine that I just cried. Now maybe it was the pregnancy hormones (because HELLLLLLOOOOO being pregnant during a pandemic is just ten times more stressful – but that's a subject for another day). But honestly, it was just the overall overwhelm of being inside, not socializing, consuming the depressing media day after day, etc. 
But you know what I realized – it was okay to be upset. It was okay to be overwhelmed. It was okay to be frustrated. It just WASN'T okay to allow myself to wallow in it. Set a timer, validate your emotions and then reach for that gratitude practice.
After realizing what an emotional toll quarantine was taking on me, I was able to evaluate how to work through those emotions that much more. And I will for SURE be taking that little life lesson with me outside of quarantine.
Shop local. Shop small.
Amazon is my GO-TO. I mean the amount of Amazon boxes we accumulate on the regular is EMBARRASSING. But what I realized during the shutdown was that small shops needed our support. So many local shops found creative ways to stay open.
For example, our local ice cream shop had a drive-through pick-up on the alley behind their store. It become so popular they began to sell out rather quickly every day. So while they may not have been making their regular stream of income, they were still able to support their employees and keep their small shop going. 
And sadly, after seeing a couple of our favorite shops and restaurants unable to open after the shutdown, this made me realize more than ever that small shops NEED us. Just how they support our kids' sports teams with free Icees after practice or school fundraisers, these small shops need the favorite returned.
With that being said, I've been making a super conscious effort to shop local and shop small from now on.
Checking in on yourself on a daily basis is non-negotiable.
Being a mom is the best job in the world. I mean it. But it also requires you to not only be responsible for yourself, but also for your little ones (even the little one growing in my belly right now), your spouse, and whoever else is in your life that you care about. 
But if you don't check in with yourself on a daily basis, then you are doing yourself and everyone around you a disservice. For me, that meant checking in with myself at the end of the day during quarantine. I would go through my day, see what I accomplished, what didn't get checked off my list, acknowledge my feelings and how I felt, and then look to improving what I wanted to go differently for the next day. 
And for me that looked like, adding in 15 minutes of silence and coffee before my toddler woke up. Passing bath time responsibilities over to my husband so I can fit in some yoga from YouTube. This is something I will for sure be carrying over as we integrate out of quarantine. 
And while quarantine had its highs and lows, I definitely think this unique experience will be a time I look back on and know that I was able to grow from it.