The Grief Hidden in Every Moment of Celebration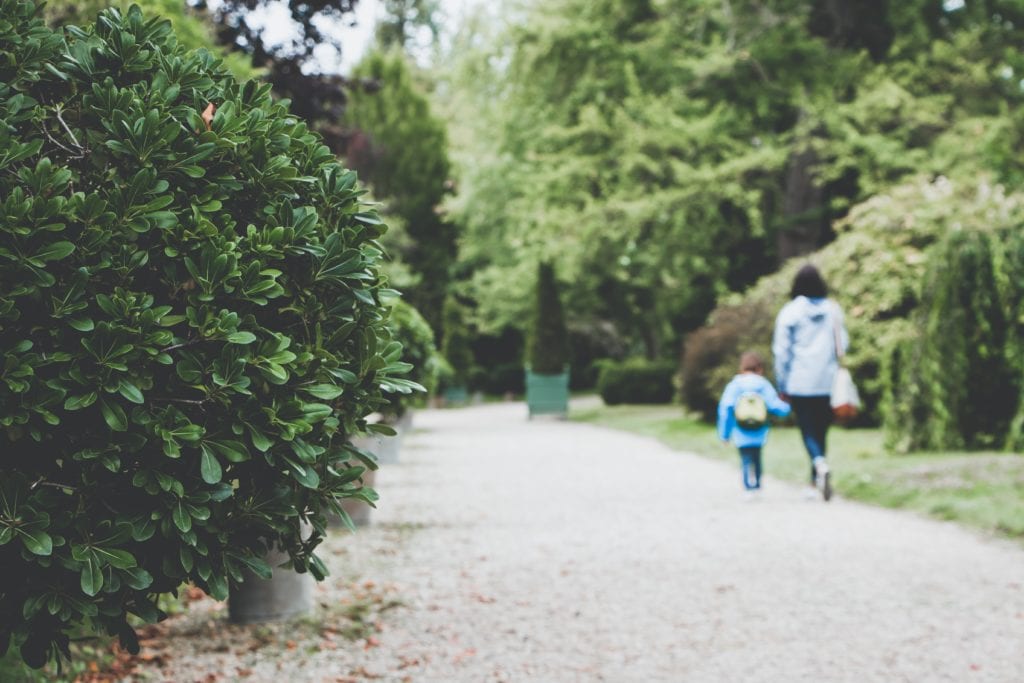 "The Good Place" is my love language. If you haven't been following along: welcome, everything is fine.

There's an episode of that beautiful show that I think about daily called "Existential Crisis." Sandwiched between high- and low-brow jokes, you'll find a fundamental truth about life as a human:

Eleanor Shellstrop: All humans are aware of death. So … we're all a little bit sad … all the time! That's just the deal.
Michael : Sounds like a crappy deal.
Eleanor Shellstrop: Well, yeah, it is, but we don't get offered any other ones. And if you try to ignore your sadness, it just ends up leaking out of you anyway. I've been there – everybody's been there. So don't fight it.

And while I celebrate the moms I love – my mom and my mother-in-law – it's tough to forget that both of them are missing their own moms today.

A fundamental truth of being a human is that within any joyful day there will always also be loss. There are people who are simply saddened to be far from their moms or children today. There are people who are saddened to be living through their first, or fifth or tenth Mother's Day without someone they love. There are people who are saddened because they desperately DESPERATELY want to become parents and it hasn't happened for them yet.

Celebration and sadness always exist in the same moment, if you truly look hard enough. At weddings, we take a moment to acknowledge the family who couldn't be there with us. On birthdays, we think the time slipping through our fingers. On holidays, we're struck with pangs and thoughts around how things have changed around the family table.

And it may feel counter to the celebratory theme of the day to focus on an undercurrent of grief, but I would argue that failure to acknowledge your own moments of sadness in the middle of joy will rob you of opportunities to heal. And, even more importantly, failure to acknowledge others' sadness in moments of joy will force you to miss opportunities to connect.

Brene Brown put it best in her book Rising Strong, "We run from grief because loss scares us, yet our hearts reach toward grief because the broken parts want to mend."
Run toward the grief today, this week, the shelter-in-place – with empathy.
Brene Brown sheds a light on the emotions we avoid through her work and through that, she's making the world a better place. She advocates deeply for the kind of empathy that doesn't start with "I know how you feel" (you don't) and instead leads with "I'm so sorry – I wish I had the words to say."
In her book Dare to Lead she explains why empathy takes bravery: "Empathy is a choice. And it's a vulnerable choice, because if I were to choose to connect with you through empathy, I would have to connect with something in myself that knows that feeling. In the face of a difficult conversation, when we see that someone's hurt or in pain, it's our instinct as human beings to try to make things better. We want to fix, we want to give advice. But empathy isn't about fixing, it's the brave choice to be with someone in their darkness—not to race to turn on the light so we feel better."
Your challenge this week: Reach out and truly listen to those who may see a moment of celebration from a different perspective.