Home Fitness Equipment for Every Budget
This post contains affiliate links—if you purchase something, we'll earn a few cents to help pay our team. As always, we only recommend products, brands, and experiences we love.
Home workouts have been a challenge for all of us during the pandemic. If you feel you haven't gotten in a good workout since gyms closed, know you aren't alone.
While it depends on your location, going to the gym or taking your favorite class at a studio probably won't happen any time soon. And even if it does, you may not feel safe or want to exercise anywhere but at home for a while. So, it's a good idea to invest in good home exercise equipment until we are all safe again. Here are some great ideas for every budget.
Echelon
It would be wonderful to go to spin class right now. There's Peloton, but it isn't exactly budget-friendly. Luckily, Echelon bikes are a less expensive alternative with the entry-level model which is sold at Walmart for just $600. You can also buy more expensive models with additional bells and whistles from Echelon's website.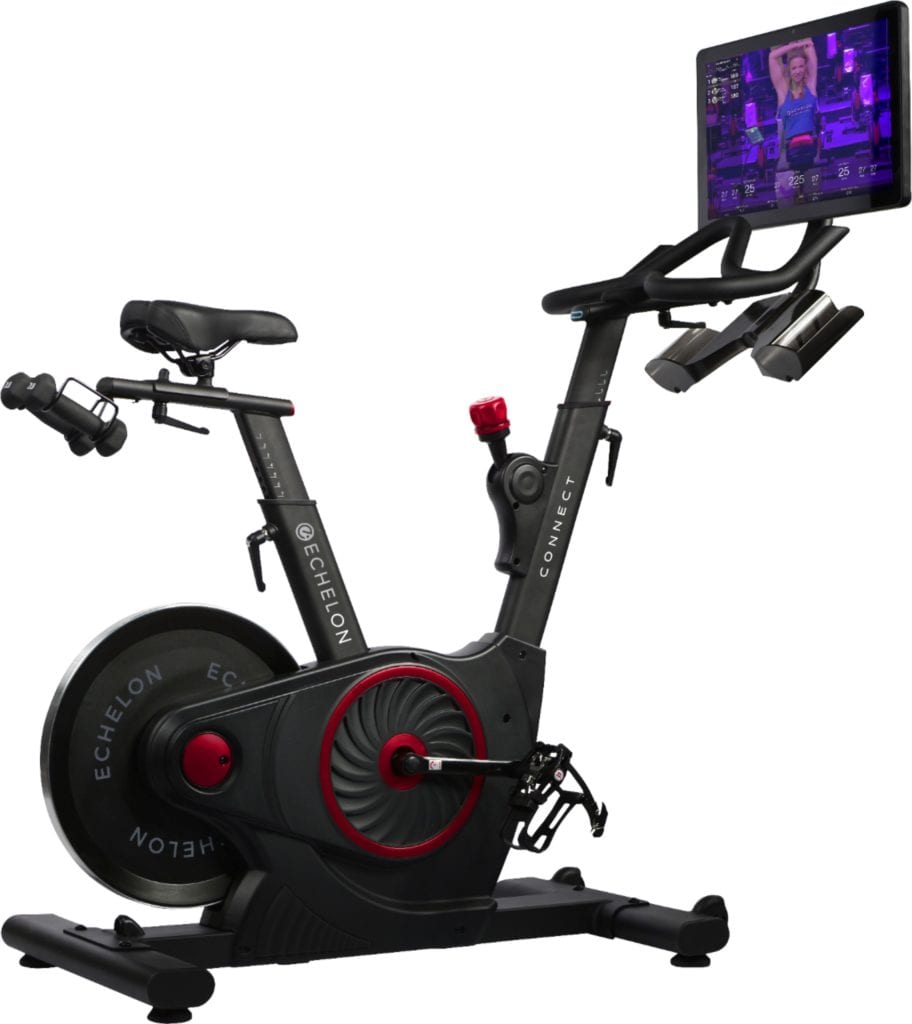 While it isn't an exact dupe, Echelon is designed to give you a similar experience with an app that has classes on demand as well as live classes recorded in a studio. And yes, you can use an Echelon with the Peloton app, so you'll burn more calories than cash on this purchase. The brand also has a rower designed to compete with Hydrow that will start shipping on May 22nd.
Society6 Yoga Mat
It's hard to exercise at home without a yoga mat. I love Society6's yoga mats because they easily roll up for storage. They're also incredibly comfortable, whether you're in pigeon pose or doing a down dog. Better yet, they have hundreds of different designs and styles created by independent artists.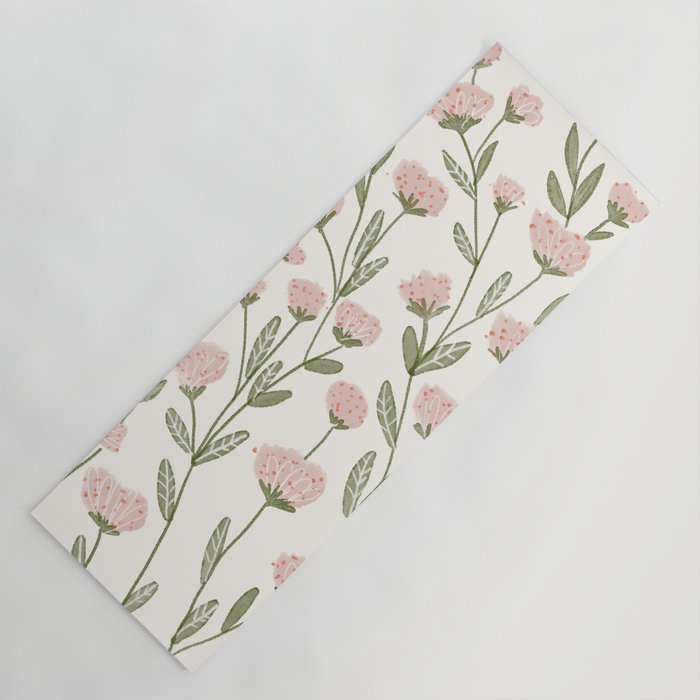 Whether you prefer statement yoga mats, cute floral designs or vintage-inspired patterns— it's easy to find one you like. Hey, it might even motivate you to workout more.
FluidStance Deck
I was very skeptical of the FluidStance Deck, but I was wrong. It's a balance board that's easy to stand on. I like to use it while I work at the kitchen counter, but you could use it at a standing desk. It's the ultimate way to multitask, working your upper and lower abs while you work on your computer. This makes the FluidStance very useful if you don't have as much time to workout as you would like (even though it feels like we have more time nowadays).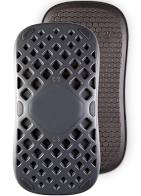 I can use it for an hour at a time without my body hurting at all. I also find that it helps me focus and gives me more energy than I would normally have.
Once you get the hang of the FluidStance, it's very easy to use. And doing spins and slides with it makes me feel like a kid. You can even use your FluidStance for pushups and planks to make your regular home workout feet more intense.
Love Sweat Fitness Bands
If there's one piece of equipment I've used the most throughout my quarantine, it's Love Sweat Fitness bands. Each pack, which is just $15 comes with a light, heavy and medium band. They're very high quality, colorful and Instagramable.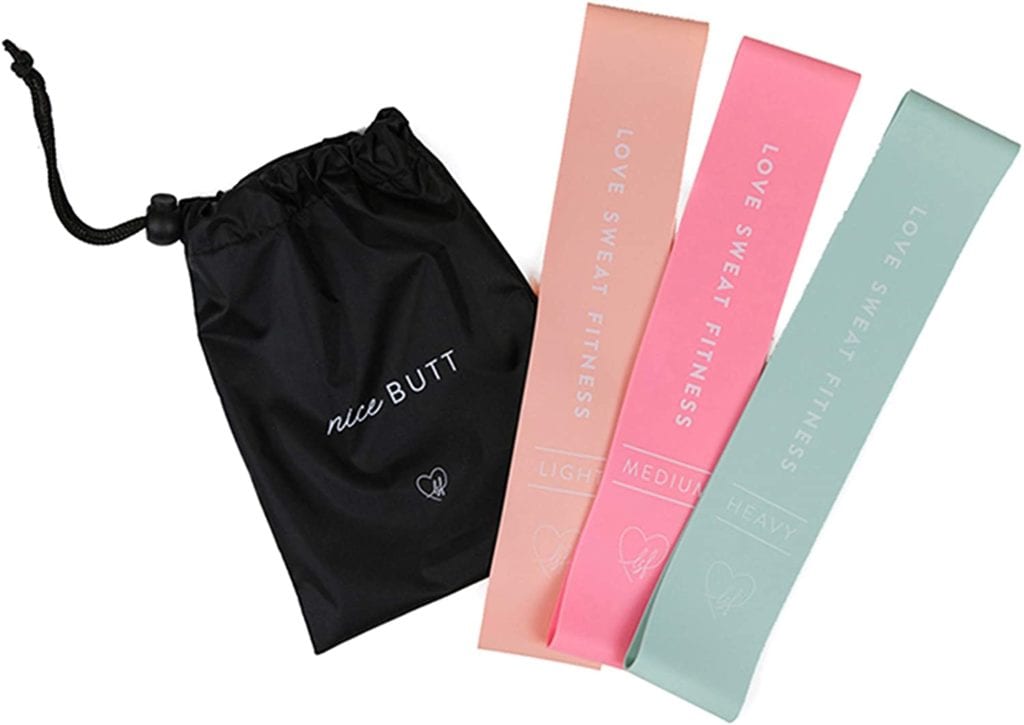 These bands make every single workout more challenging. You can find plenty of band classes on YouTube or just add it to your regular barre workout to take it up a few levels. I've never realized how much you can do with bands, like bicep curls. They also take up no space and are good for travel.
Run Free Pro
If you like running and miss running with a run club or partner, the Run Free Pro is almost like having a buddy or trainer with you. These headphones connect to an app, which tracks your runs while using AI (artificial intelligence) to coach you in real time. It also helps monitor your form, even down to the angle of your head, minimizing injury.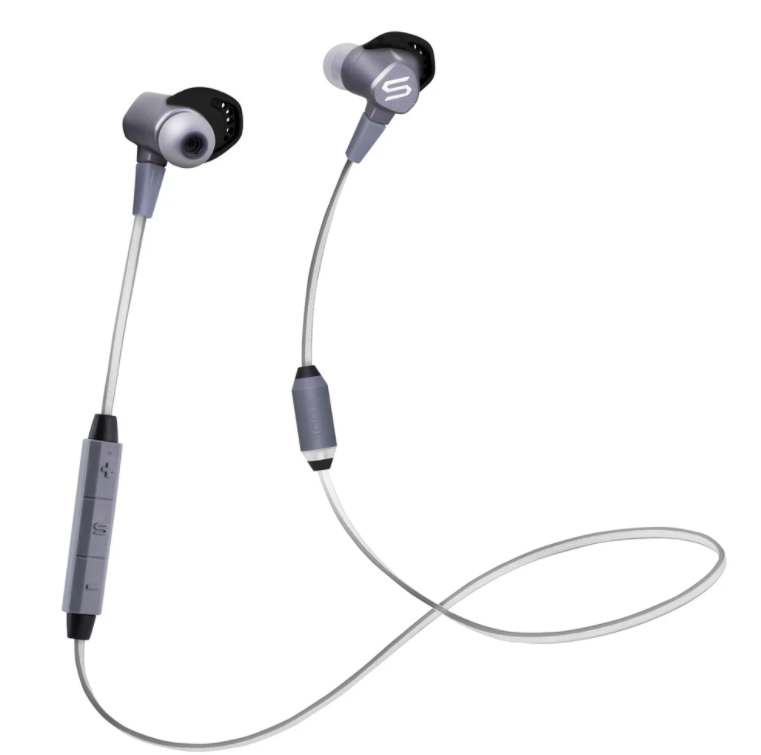 This is also a great way to feel less alone if you're social distancing. Better yet, they're waterproof and a great way to track your run.
Nicole Miller Aerobic Exercise Step Deck
If you're looking to up your cardio game or make strength training like burpees and pushups more intense, a step deck is a versatile piece of equipment that's easy to store away.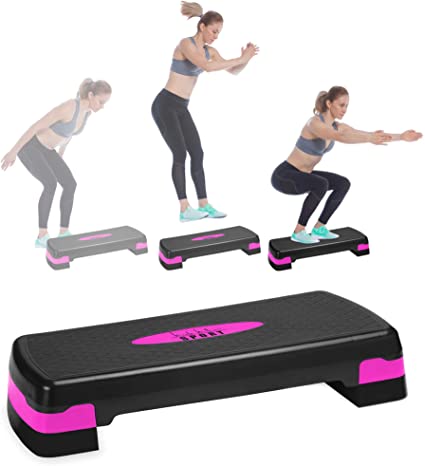 This black and hot pink Nicole Miller Step Deck is just as cute (and Instagramable) as the designer's clothing is. The 27 x 11 in. platform is generously sized and even comes with a set of risers to adjust the height between four and six inches. Made of high quality, ABS material, the textured non-slip surface supports up to 550 pounds.