Health and Fitness in "The Bachelor" Mansion
As a writer, I sometimes have to ask questions that I don't necessarily want to know the answers to in the name of good reporting. This was definitely not one of those times. I had the pleasure of talking to Amber Wilkerson, a contestant from the current season of "The Bachelor," as well as Diggy Moreland and Adam Gottschalk, former contestants of Rachel's season of "The Bachelorette," about all things health and fitness in the "The Bachelor" mansion.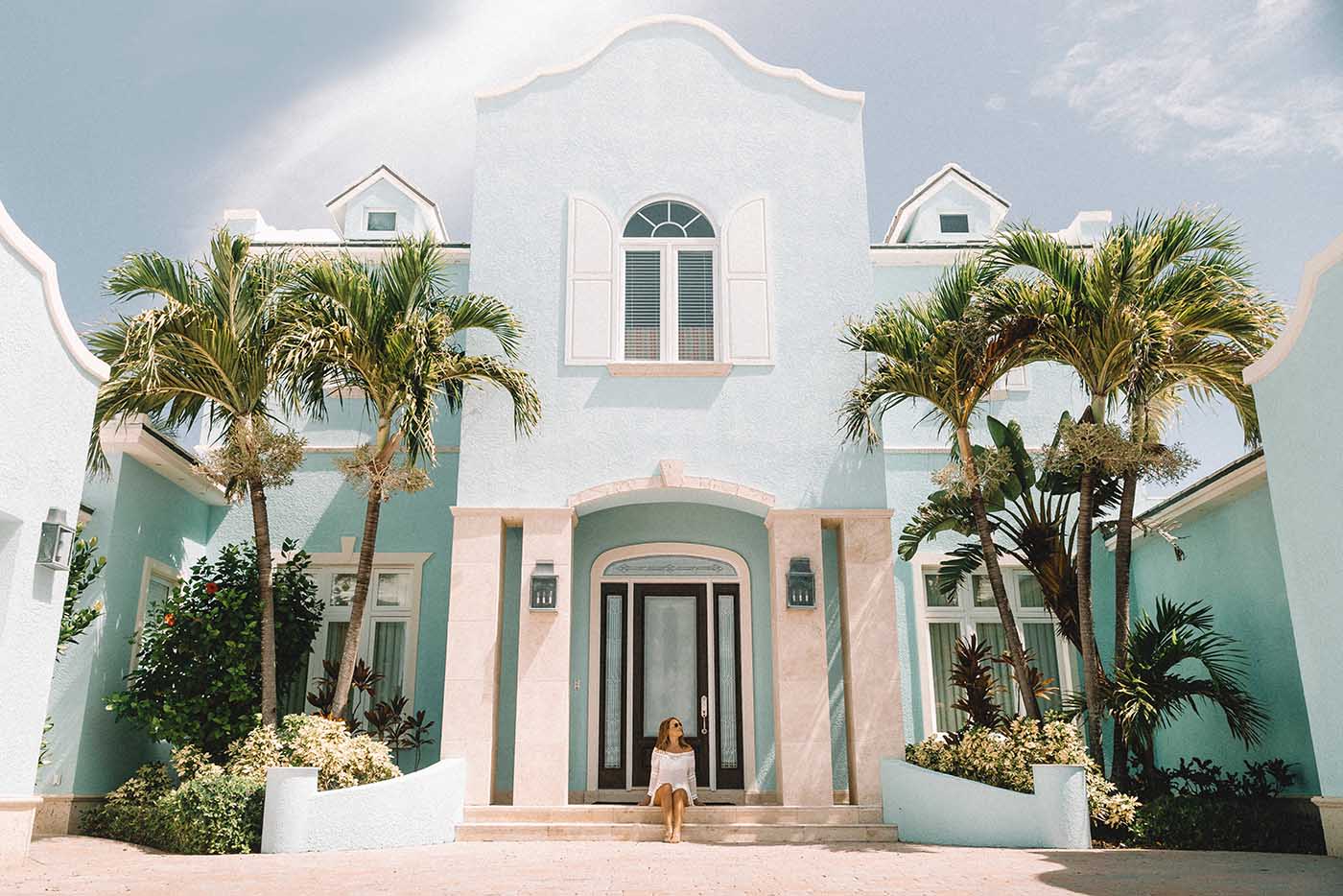 The mental preparation
The chance to buy fancy ball gowns and going on lavish dates can sound tempting, but when it comes down to it, leaving your life to take a giant risk is a lot to take on.
"I left my business and blog behind to go on the show," Wilkerson explained. "My biggest stress was trusting that everything would go smoothly without me being there and just putting stuff on hold that I had worked really hard to build."
And even if you tried to imagine what it might be like, you would probably be a little off.
"It was a nerve-racking thing and I tried not to think about it much before going," Wilkerson explained. "But I didn't think that it would be as stressful and so much pressure, and I was surprised at how uncomfortable I felt."
Before their grand limo entrance, sitting alone in their hotel rooms, contestants are left with a lot of time alone with their thoughts. When both your nerves and your heart are racing, this can be a challenge.
"In my hotel room, I tried to do a meditation to keep myself moving and relax as much as I could," Wilkerson said.
Fitness in the house
With no workout options provided by the house, the contestants have to get creative. "We didn't have any gym or anything that we're normally used to! I would pick up heavy sandbags holding some of the equipment down and do a lot of body weight exercises," Moreland explained.
Luckily, making friends with other contestants who were fitness enthusiasts could be advantageous.
"Some of the guys brought resistance bands and ropes," Gottschalk said, while Moreland added, "There were a few personal trainers in the house, so they were able to make up some bodyweight exercises for me to do."
Once the contestants became more acquainted, they started to make it a date.
"As the group of guys started to get smaller, we definitely started to follow the same workout schedule and would run or lift with each other," Gottschalk described.
At times, it even became a form of entertainment. "We made working out a challenge a lot of times!" Moreland explained. "I remember racing guys up the hill and doing relay races, pull-ups, etc."
Overall, motivation doesn't really seem to be an issue.
"It's pretty easy to stay active [at the house]," Moreland continued. "Fun fact: There's so much food to eat and we didn't want to gain weight, so we were always motivated to work out."
Nutrition in the house
In a nutshell, the mansion grocery list in the house is a bit magical. "We could put anything on the grocery list and it just appeared," Moreland explained. "We had some good cooks in the house, so a lot of times they took turns cooking for everyone."
But even with a magical grocery list, the contestants still worked to stick to a nutritious lifestyle.
"A typical day of meals would consist of eggs, bacon, fruit and toast for breakfast," Gottschalk described. "Lunch would be anything from sliced deli meat sandwiches to burgers and hotdogs. Then dinner would be grilled chicken or steak with an array of sides."
But let's not kid ourselves, the contestants certainly aren't opposed to the #treatyourself movement. "When you want to eat healthy, but you see someone eating the best dessert, it makes it really hard to not give in," Moreland said.
Stress coping methods
Both Gottschalk and Moreland commented on how they had a lot of down time to work with during their time on the show. Unfortunately, down time isn't necessarily relaxing with so many nerves and tensions all around. However, Gottschalk and Moreland said they were able to make the best of it with the help of their new friendships. Gottschalk remembers relaxing and playing card games with the other guys, summarizing it as, "anything to keep your mind sane."
Moreland described a similar experience. "I developed some good relationships with eight or nine of the guys in the house," Moreland explained. They were good for great conversation, motivation and just being a great support system for everything in life!"
So there you have it. Everything – from trying a new studio in your city to cooking and creating bodyweight workouts in "The Bachelor" mansion – is better with friends.