How To Have Your Best Work From Home Day Ever
If you're lucky enough to work from home, whether once a month or once a week, you know how rewarding the opportunity to do so is. Whether you're excited to cut out your commute from the day, to work at your kitchen table next to your dog, or just to wear sweatpants during a conference call, work from home days are simply the best.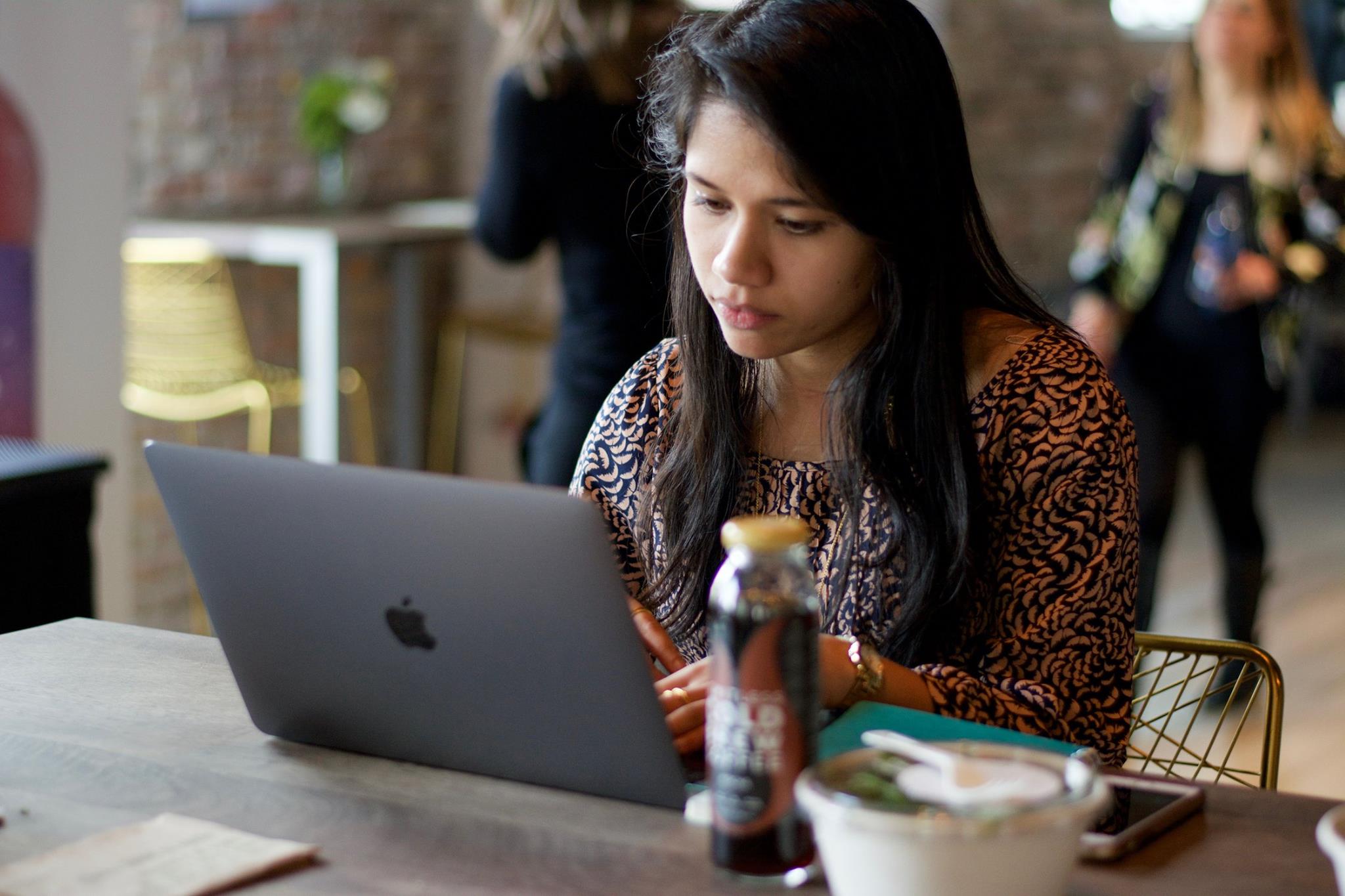 As with everything, a little extra thoughtfulness goes a long way. Here are some tips and strategies to ensure your work from home day is productive and rewarding every time.  
Plan ahead: for your work.
It's easy to be so focused on the "home" part of "work from home" that you forget about planning for the "work" part. To set yourself up for a productive work day, plan ahead to make sure your work goes smoothly.
Keep in mind when you won't be physically present with your co-workers, and make sure your team knows when you'll be remote.

Co-workers appreciate the heads up, and I've found they are usually very supportive of WFH days. Your team would rather plan around your WFH day, or plan with it in mind, than spend time tracking you down when you are out.

In the days before your work from home day, take meetings in advance.

Depending on your industry and current projects and workload, it could be totally okay or completely detrimental to take meetings over the phone versus in person. Anticipate your necessary meetings and catch up with your co-workers

before

you are out of the office. Reason number one? Some conversations are just meant to be had in person. Reason number two? You don't want to spend all of your work from home day on the phone, or playing phone tag. On those days, you might as well be in the office.

Make sure you have what you need.

It sounds like a no-brainer, but when you're on default mode to be in the office day after day, you're not used to thinking of everything you might need. Run through your upcoming WFH day before you leave the office. A helpful starting point:  laptop, charger, notebook, any relevant documents printed, and any necessary office supplies.
Plan Ahead: for being home.
Is there anything more adult than being excited to get laundry done? I didn't think so. Plan ahead to take advantage of the opportunity to multitask, without getting distracted or taking time away from your work.
Be realistic about what you can accomplish.

Look at your calendar and be conscious and mindful about what's actually feasible and responsible to multitask. I find it helpful to rank my home tasks in priority. For example, getting laundry done is usually my number one 'it can definitely happen without impacting my productivity' task,

getting in a workout

during my lunch would be nice, and folding said laundry while taking a casual phone call would be a bonus, if it's possible at all. With a priority list, it's easier to be focused on your work, and to avoid disappointment when do you didn't do "all the things" at home.

When you're writing out your 'home' priority list, make sure you have everything you need

. Planning on throwing something in your crockpot before your first call? Have all the groceries you need in your fridge and prepped the night before so it's quick and easy. Laundry basket overflowing? Sort and separate your clothes before your workday starts so clothes fly in and out without breaking your flow.
Lastly, make it special.
What's a great work from home day without a little something extra and special in there? Work from home days are a treat, and you deserve to recognize them as such. Plan to incorporate at least one moment that feels like an indulgence and departure from an ordinary work day. It's the little things!
Treat yourself.

Make something for lunch or for a snack that you wouldn't normally be able to enjoy at your normal place of work. Even just a warm sandwich fresh off your panini press in your kitchen, or your favorite smoothie for an afternoon pick-me-up can make all the difference.

Get outside.

Walk your pet, or yourself, when you would normally only be able to take a lap around an office building to break from sitting all day.

Savor your environment.

Play music without worrying about bothering anyone else. Light your favorite candle, open a window, work from your couch or your living room floor- whatever blows your hair back.
With a little extra thoughtfulness, you can have your best work from home day every time. Go forth and slay!